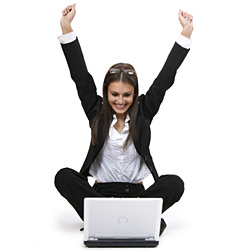 automate > Cruise Control for Your Online Email Marketing
Streamline your email newsletter marketing from ideas to results
Automate list management, compliance, and subscription promotion
Automate email responses, survey responses, newsletter series
Automate newsletter, video, audio, event and content distribution
Automate syndication, news feeds, and growing your search engine footprint
Automated Bulk Email List Management and Email Marketing Solution with easy-to-use bulk email send Create-Send-Publish-Automate-Track email newsletter software and online marketing campaign tools.
Secure Subscribe™ with SSL Security
Our Secure Subscribe™ system uses industry-leading SSL security.
Easily add a Secure Subscribe™ signup form to your website, blog, social network and online profile pages.
Gather valuable subscriber data with custom subscription fields.
Allow subscribers to manage their own email preferences, subscriptions and interests.
Set default or automatic (hidden) Subscriber Categories on your sign-up forms.
subscriber management and compliance
Automate Subscriber List Management
Add fast email newsletter sign-up to your website, blog, social network and online profile pages.
Automatically gather valuable subscriber information with a customizable subscription fields.
Allow subscribers to manage their own email interests through Subscriber Categories.
Set hidden or default Subscriber Categories on your sign-up forms.
Subscriber system uses industry-leading SSL security technology.
Automate Subscriber List Management
Organize and automate email lists and subscriber categories.
Automate subscribe/unsubscribe lists, subscriber preferences, bounced emails and interest categories.
Customize auto-generated emails (e.g., welcome email) and subscribe/unsubscribe forms.
Automate Bounce Management
View, edit, and remove bounced emails.
Hard bounces can be removed automatically or manually.
Automate Import/Export Functions
Automatically clean out incorrect and duplicate addresses.
Quickly add, remove, import, update and export subscribers on your email lists.
automate response management
Welcome Newsletter – Automated Sign Up Response
Immediate Send to New Subscribers.
Select A Current Issue or Welcome Newsletter.
Personalize with customizable sign up fields.
Auto Series – Cruise Control for Your Newsletters
Auto Series is designed to provide an automated Newsletter sequence.
Sign Up starts the Auto Series multi-issue auto responder at the first issue.
Subscribers receive issues in the Same Order, but not at the same time.
Issues are sent at internals based on the sign-up date.
You set the spacing between issues.
Automate sending, content, listings, personalization.
Perfect for automated educational articles.
Perfect for motivational postcards.
Perfect for customer how-to tips.
Perfect for sales follow-up.
Use Auto Series to provide "time-release" email content.
Another premium feature included at no additional charge.
Automate Surveys – Automate Response Tracking
Create unlimited surveys.
Gather valuable information from subscribers.
Surveys may be public or limited to subscribers.
Automatically collect and talley responses.
Attached surveys to multiple newsletters.
Attached surveys to websites, profile pages.
Track responses by subscriber.
Perfect for research, marketing, testing.
Another premium feature included at no additional charge.
automate multimedia and content management
Streaming Audio + Video + Photo Montage + Media + Events
Automated event and online content integration with JukeboxAlive and ByRegion.
Assemble exciting presentations in minutes with Photo Montage.
Add One-Click Audio + Video Players to Your Emails.
Automatically populate up-to-date Event listings.
More premium features included at no additional charge.
Enterprise Accounts with Sub Accounts – Distribute and Send
Flexible system for managing content and users
Large Organizations
Corporate marketing departments
Government agencies
Non-profit umbrella organizations
Multi-office email marketing
Agent or sales associate email marketing
Direct sales email marketing
Instant Import for Working Groups – Create and Share
Create and Share new online marketing content between accounts.
No special intervention needed to share content.
Use custom designed template to lock out unauthorized imports.
Add pictures, streaming video, audio, montages, articles, and links.
Notify that the newsletter is ready for import from user account.
Import into another user account.
Customize your enewsletters.
Sends to your own subscriber lists.
Another premium feature included at no additional charge.
Syndication and Search Engine Results
Automate RSS news feeds and online content syndication.
All newsletters are automatically search engine optimized.
Each newsletter has its own webpage which can be published or hidden.
Use Publish-to-Web to extend your subscriber base and search footprint.
Another premium feature included at no additional charge.
Evaluate Results with Automated Tracking and Reporting
Bounce rate, open rate, and link tracking is automatically enabled.
Check your results from anywhere, on your own schedule.
View up-to-date reporting in Real Time.
Manage your email marketing campaigns – instantly, automatically, easily
MyNewsletterBuilder automates every aspect of your email marketing campaign out of the box.
As you refine your results, MyNewsletterBuilder allows you to set your decisions in motion, track results and maximize your effectiveness and eCommerce relationships.
With our many unique email software features – Auto Series time-release auto responders, Streaming One-Click Media Players, Instant Import for content sharing, Enterprise for content distribution, Photo Montage, and more – MyNewsletterBuilder delivers premium tools without premium prices.
Respond Automatically with Auto-Responders and Targeted Auto-Series.
Share Newsletters via Instant Import and Enterprise Sub Accounts.
Syndicate with Publish to Web, eNewsStandOnline, and RSS News Feeds.
Publish Links to Your Newsletters on Any Directory or Web Page.
Grow Your Opt-In Subscription Lists with Our Automated Tools.
Automate Your Online Footprint for Organic Search Engine Result.
Start automating your online marketing campaigns today with a Free Trial.