In this issue I would like to shed some light on Chinese Medicine and it's role in treating osteoporosis. Included in the articles below are some facts that you may already be aware of, as well as some news that just might shock you. Find out why milk may not help prevent osteoporosis and why it could be suspected in causing an increase in risk.
Below you will also find some great ideas on natural ways of preventing this bone thinning disease.


As always, if you have any questions about the information provided, please feel free to contact me at : theherbdoctor@gmail.com

Midwest Acupuncture Clinic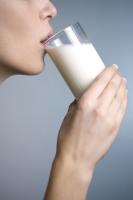 Dairy Free Strong Bones
Protecting Your Bones
The bone-thinning condition called osteoporosis can lead to small and not-so-small fractures. Although many people think of calcium in the diet as good protection for their bones, this is not at all the whole story. In fact, in a 12-year Harvard study of 78,000 women, those who drank milk three times a day actually broke more bones than women who rarely drank milk.1

Similarly, a 1994 study of elderly men and women in Sydney, Australia, showed that higher dairy product consumption was associated with increased fracture risk. Those with the highest dairy product consumption had approximately double the risk of hip fracture compared to those with the lowest consumption.2



Dairy products do contain calcium, but also included are animal proteins, lactose sugar, animal growth factors, occasional drugs and contaminants, and a substantial amount of fat and cholesterol in all but the defatted versions.



Many Americans still consume substantial amounts of dairy products—and government policies still promote them—despite scientific evidence that questions their health benefits and indicates their potential health risks. Milk's main selling point is calcium, and milk-drinking is touted for building strong bones in children and preventing osteoporosis in older persons. However, clinical research shows that dairy products have little or no benefit for bones. A 2005 review published in Pediatrics showed that milk consumption does not improve bone integrity in children.3

Animal proteins in fish, poultry, red meat, eggs, and dairy products tend to leach calcium from the bones and encourages its passage into the urine. Plant protein in beans, grains, and vegetables does not appear to have this effect.4

You can decrease your risk of osteoporosis by reducing sodium and animal protein intake in the diet. Also by increasing your intake of fruits and vegetables, exercising, and ensuring adequate calcium intake from plant foods such as kale, broccoli, and other leafy green vegetables and beans. You can also use calcium-fortified products such as breakfast cereals and juices, although these products provide more concentrated calcium than is necessary.

Daily Calcium Recommendations

According to National Osteoporosis Foundation's recommendations:
Adults under age 50 need 1,000 mg of calcium and 400-800 IU of vitamin D daily.

Adults 50 and over need 1,200 mg of calcium and 800-1,000 IU of vitamin D daily.

People who get the recommended amount of calcium from foods do not need to take a calcium supplement. These individuals, however, still may need to take a vitamin D supplement.

Getting too much calcium may increase the chance of developing kidney stones in some people. According to most experts, the safe upper limit for total daily calcium intake from all sources is 2,000 - 2,500 mg.




To find out more and learn about healthier sources of calcium click

HERE.



1. Feskanich D, Willett WC, Stampfer MJ, Colditz GA. Milk, dietary calcium, and bone fractures in women: a 12-year prospective study. Am J Publ Health 1997;87:992-7.





2. Cumming RG, Klineberg RJ. Case-control study of risk factors for hip fractures in the elderly. Am J Epidemiol 1994;139:493-503。



3 Lanou Aj, Berkow SE, Barnard ND. Calcium, dairy products, and bone health in children and young adults: a reevaluation of the evidence. Pediatrics. 2005;115(3):736-43。



4. Remer T, Manz F. Estimation of the renal net acid excretion by adults consuming diets containing variable amounts of protein. Am J Clin Nutr 1994;59:1356-61.
Midwest Acupuncture Clinic

Acupuncture and Osteoporosis

Can acupuncture help with osteoporosis?

With recent revelations in the news about the possible dangers of long term Hormone Replacement Therapy, many women are searching for other possible methods of preventing osteoporosis and other degenerative diseases related to hormonal decline after menopause. This article offers one treatment method which may be of interest to such women.

In the February issue of the Zhong Yi Za Zhi (Journal of Chinese Medicine, #2, 2001, p. 88), Ou-yang, Gang et al. discuss "The Influence of Acupuncture on Postmenopausal Female Bone Density." This article is based on a clinical trial involving 42 postmenopausal women 50-70 years of age, all of whom were seen as out-patients between Mar. 1999 and Jan. 2000 and all of whom had been diagnosed with osteoporosis using X-ray examination of the 2-4th lumbar vertebrae. Women suffering from thyroid function disturbances, diabetes mellitus, osteomalacia, fibrous osteitis, and osteoblastic diseases, liver and kidney diseases, and anyone who had used estrogen or corticosteroids in the previous three months were excluded from this study. Twenty-five of these 42 women were assigned to the so-called treatment group, and 17 women were assigned to the comparison group. In terms of the average age (56 years) and the severity of the osteoporosis (which was mostly slight), there was no significant statistical difference between these two groups.

Treatment method
The women in the treatment group were needled at Shen Shu (B1 23), Guan Yuan (CV 4), and Tai Xi (Ki 3) using two inch, 30 gauge fine needles which were inserted slowly. After obtaining the qi, heavy thrusting and light lifting hand technique was used for one minute. Then the needles were retained for 30 minutes, during which time, the needles were stimulated one more time. The needles were withdrawn on the patient's inhalation, and pressure was applied to the needle hole. This treatment was given once every other day for three months, which constituted one course of treatment. After a 10 day rest, a second course of therapy was administered. In addition, one pill of a calcium and vitamin D supplement was administered orally once per day continuously for six months. The women in the comparison group were only administered this same calcium-vitamin D supplement at the same dose for the same length of time.

Treatment outcomes
After six months of the above described therapy, all the women in this study were examined again by X-ray to measure their bone density. In the treatment group bone density went from 0.907 [ or -] 0.072 to 0.923 [ or -] 0.070, for a mean change of 0.013[ or -] 0.012 g/[cm.sup.2]. In the comparison group, bone density went from 0.908 [ or -] 0.072 to 0.913 [ or -] 0.066, for a mean change. of 0.005 [ or -] 0.013 g/[cm.sup.2]. Thus there was a significant difference in increase of bone density from before to after treatment between these two groups (P> 0.05).

Chinese authors' discussion
According to the authors of this study, postmenopausal osteoporosis is categorized in Chinese medicine as kidney vacuity bone wilting and kidney vacuity lumbar pain. Tai Xi is the foot shao yin kidney channel source point. Shen Shu is the back transport point of the kidneys, while Guan Yuan nourishes and secures the kidneys. Therefore, supplementing these three points has the effect of supplementing the kidneys and boosting the essence. Modern research has shown that needling Shen Shu and Guan Yuan is able to increase serum levels of estrogen, thus inhibiting osteoclastosis and promoting osteoblastosis. As this study shows, acupuncture at these three points accompanied by supplementation of calcium and vitamin D is more effective for increasing bone density in postmenopausal women than supplementation of calcium and vitamin D alone.
Also, since there are Chinese medicinal formulas known to have a positive effect on bone maintenance, the combination of acupuncture, moxibustion, self-therapy, and Chinese herbal medicine could be even more significant for Western women searching for alternatives to Western hormone therapy.

For more information on the acupuncture and Chinese medical treatment of postmenopausal osteoporosis, see Blue Poppy Press's Osteoporosis Research Report.

Copyright [C] Blue Poppy Press, 2
003. All rights reserved.


COPYRIGHT 2003 The Townsend Letter Group

COPYRIGHT 2003 Gale Group
Midwest Acupuncture Clinic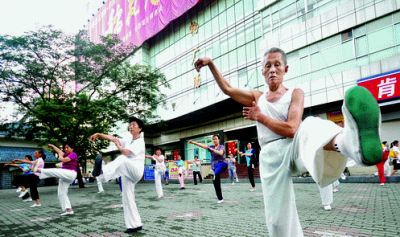 Tai Chi as an exercise to prevent osteoporosis
Exercise can help to prevent osteopenia conditions
It is well known that an healthy diet high in Calcium and vitamin D, and the use of weight bearing exercises such as walking can go a long way towards preventing the development of osteoporosis. The use of exercise can also help to eliminate pain and can help to strengthen bones in both men and women who are suffering from osteopenia.

One exercise that is carried out by many people over the age of 50 is Tai Chi. This is a traditional Chinese mind and body exercise that is very meditative in nature. It has long been practiced by millions of Chinese people who have found it to be beneficial in the maintenance of health and ones well being. The art of Tai Chi has become increasingly popular in the USA in recent years.
The conventional medical world has welcomed the use of Tai Chi as they see it as a safe, low cost meditative exercise with many health benefits. Because of its slow and steady movements Tai Chi is thought to be an ideal exercise for elderly people and as well helping to keep the body supple and maintain balance. Indeed it has recently been reported by the surgeon general of the USA that the use of Tai Chi is beneficial to osteoporosis sufferers as it can help to lower incidents of falls (one of the major causes of fractures in people with osteoporosis); it is also seen as a safe and effective way for people to maintain bone density.


Tai Chi helps to maintain balance
With regards to osteoporosis, the use of Tai Chi has been suggested to help maintain balance and to help maintain bone density; these two things alone has led to Tai Chi being recommended to the medical community by the surgeon general in the USA as a way to help osteoporosis sufferers deal with their condition. In a recent review by Wayne et al the association between Tai Chi and the maintenance of bone density in post menopausal women has been investigated. They performed this by taken a look at the literature available of randomised control studies, cross sectional studies and cohort studies that had at least one outcome that measured bone mineral density.



There are many aspects to Tai Chi that make it a great daily exercise for osteoporosis prevention:



-Using different body parts in turn to stabilise the body and move in smooth motions increases balance.
-A slow but even tempo helps to increase the awareness of ones senses.
-Flexing of the knees helps to reduce the body's centre of gravity.
-Shifting weight between legs is thought to facilitate leg strength and increase balance when standing.
-The maintenance of a vertical position with a stretched head and trunk helps to promote an un-flexed posture.
-Diagonal Arm movements promote arm swing and an increase in waist suppleness.
-Smooth circular movements help to promote flexibility in joints.

It is thought that the use of Tai Chi will lead to an increase in the efficiency of biomechanical movements during one daily routine, and hence may lead to an increase in mechanical load that bones such as the hip are able to tolerate. It can therefore be seen that Tai Chi may be an effective exercise for people who may have low bone density mass and at risk of developing osteoporosis.

For information on Des Moines area Tai Chi teacher email me at : theherbdoctor@gmail.com

References
Wayne et al. The effects of Tai Chi on Bone Mineral Density in postmenopausal Women: A systematic review. Arch Phys Med rehabil. Vol 88, pp673-680, 2007


Midwest Acupuncture Clinic

Chinese Herbs and Bone Loss
Two recent studies in China revealed that Chinese herbal medicines - traditionally used as kidney tonics - may in fact offer a therapeutic aid to prevent postmenopausal osteoporosis.
The first trial, conducted at the Union hospital, Tongji Medical University in Wuhan, China. 34 patients participated in a double blind, controlled study. Seventeen post-menopausal women were given a Chinese herbal formula for bones and a further seventeen post-menopausal women were given calcium treatment and used as a control group. After three months, the results showed that 92% of the patients in the Chinese herb group had improved. Six months after the treatment the bone density of the lumbar vertebrae of 69% of the patients was significantly higher than before the treatment and the bone density of the control group was considerably lower.
The researchers concluded that Chinese herbal medicine could prevent and improve post-menopausal osteoporosis by improving bone formation and retarding the decline of bone density.(1)
Similar results were found in a follow-up controlled study at the Tongji Medical University, Wuhan, China where 43 patients with menopause within a period of 5 years were randomly divided into two groups; one group to receive the Chinese herbal medicines and the other used as a control group. The participants' bone metabolism, serum estradiol and forearm bone density were taken before and after treatment. The results showed that five months after the treatment, the women in the treatment group showed improved bone mineral content whereas those women in the control group showed decreased mineral densities. Furthermore, the ratio of fasting urinary calcium and hydroxyproline to creatinine was lower than before the treatment and significantly lower than that of the control group. The researchers concluded that the study results indicate that the Chinese herbs was linked to a declining of bone mineral loss in post-menopausal women. (2)
(1) Gui-zhi, Zhong-Lan, Zhou Yong et al. Cathay Herbal laboratories Newsletter Summer 1996. 5-6.
(2) Shen Lin, jing-yuan, Yang jiayu et al. Xiehe Hospital, Tongji medical University, Wuhan China Cathay Herbal laboratories Newsletter Summer 1996 6
Midwest Acupuncture Clinic


In This Issue:

Midwest Acupuncture Clinic Jay Heaverlo, M.S., L.Ac. 3060 99th St. Urbandale, IA 50322 (515) 554-6728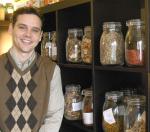 In Chinese medicine, we use the concept of roots and branches. Instead of treating a variety of symptoms separately, we look for a root cause. While some treatments might be used to relieve symptoms such as pain, TCM practitioners always seek to address the cause. Once the root is treated, the branches become healthier. This leads not only to treatment of current health problems, but also to prevention and better quality of life along the way.

Upcoming Classes
Stay tuned for upcoming Qi Gong classes sometime this fall