why is it important to wake up and be the medicine now?

Living our souls truth is the new paradigm awakening in our time. Our life and world are evolving quickly. In forty-two years of study on health, wellness and living fully, I have discovered that THE most important key is to fully be ourselves-no doubt-no fear-no blame. Freedom in being ourselves is a concept that is desired and often walked away from. Fear of being rejected, dismissed or not fitting into family, friends or other group or cultural agreements, holds people back from awakening. The cultural voice may say it is selfish to be yourself. In fact it is the most important piece you have to add to the cultural mix. Each one of us has been born for our own reason and magnificence. Each life and soul has profound meaning to discover and live. Fear and doubt prevail more than you can imagine. When you trust, appreciate and value your self you are not afraid to listen to that still small voice inside that knows who you are and what is best for you in each moment. Depression, disease, pain, addictions and so much more are the result of people living other lives. Separation, rejection or not living our truth removes precious life energy from our bodies and spirits allowing un-natural occurrences mentioned above to prevail. Everything has a reason and a cause and can be remedied by full living of self and soul. Our bodies, ourselves revel in wholeness and awareness. Our nature is health, happiness, truth, beauty and light, according to an Ancient Siberian teaching. When living our wholeness we experience all of these. High spiritual teachings do not promise a perfect life if you are good or fit in according to others. Each one of us has a unique path to travel to experience and express our soul nature to enhance the whole and our soul. Living a good man or woman, role or by rules of others makes many sick because it is not real truth for them. Honor and respect for others occurs more easily when you honor and respect yourself first. To be yourself, comfortably and with the ability to take action you have much to offer the community. By holding back and living a lie you are affecting the whole by pulling energy from it. Soul purpose is yours alone to discover and live out. This is the next frontier, to living consciously on this planet.

Working with Janet StraightArrow in sessions and classes, you learn to access and activate your innate healing capabilities. Physical health improves, personal strength develops, you experience a deeper spiritual connection, and you find it becomes quite natural to make healthy choices in your everyday life. All this makes it easier to support others on their path to healing. Janet StraightArrow offers a model for this process through her groundbreaking work, Be the Medicine.

Kathy Smyly Miller, Managing Director, Wellness Possibilities.COM tell me how you are being the medicine for yourself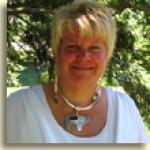 BECOME MORE ALIVE, FEARLESS, AND SURE IN YOUR LIFE
November 7 & 8 life changing experiential class
Soul Shamanism 101, WAKING UP TO SOUL-SELF-LIFE PURPOSE
Saturday & Sunday, November 7 & 8
10 AM to 5 PM, $275 - 2 days paid in full by 10/31, $325 after. 973-647-2500
Send deposit of $100 to reserve place. 20% off 2 or more registering together
Join us for this life changing class.
Become more alive, sure and fearless in your life. Profound, fun, and deep healing. An amazing way for you to live your purpose, your passion and your truth easily at home and at work. Awaken your deepest connection to self, life purpose and profound healing. StraightArrow blends experiential learning from traditions around the world to assist you in living a fuller, free life. New perspectives and tools will awaken you to living the life you dreamed of in alignment with nature and your own nature. Meet your soul self, guides and guardians, and learn to work with them safely and in joy! Join us for the adventure. Call for more information. or see blog on home page of web site
www.oasisforthesoul.com
Teens and up welcome. For all who are ready to live fully and freely
Discover and Live from your center in simple profound ways.
GREAT GROUP GATHERING. OASIS fOR tHE SOUL IS A SACRED SPACE TO HEAL AND LEARN - LOCAL HOTELS RESONABLE - BRING A FRIEND OR FAMILY MEMBER BOTH RECEIVE 20 % DISCOUNT. TEENS WELCOME
A testimonial from the June class... PLEASE PASS THIS ON IF APPROPRIATE
"With all due respect to all forms of learning everything seems trivial once you have journeyed to your Soul. I feel like I see clearer, literally, colors are brighter; touch is more powerful ~ to be alive has a whole new meaning.
Janet, thank you for the gift of Self. Your workshop changed my life! I want to journey all the time and spend time at the lake! Thankfully, Souls like you are here to lead us into the next phase!
There is no more denying who I am or why I am here. It no longer feels OK to ask anyone else for my answers ~ I've realized how can they possibly know more than I?
With love and appreciation,Veronica Drake
Holistic Life Coach
call to reserve your place or for more information
LIFE SAVING HEALING TIP

THE NUMBER ONE SELF CARE TIP IS TO FLOSS YOUR TEETH EVERYDAY!

BACTERIA IN GUMS AND TEETH CAN CAUSE LIFE THREATENING DAMAGE IN THE BRAIN AND HEART AND LOWER IMMUNITY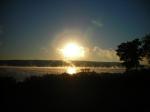 Help Me Help You

gratitude and survey

HELLO FRIENDS

THANK YOU FO THE LOVE AND SUPPORT ALL THESE YEARS.

AS I PUT TOGETHER PROGRAMS AND A VARIETY OF WAYS FOR YOU TO ACCESS THE ADVANCED HEALING AND TEACHING EXPERIENCES I WOULD APPRECIATE YOUR FEEDBACK

I AM DEVELOPING PROGRAMS AND ONGOING WAYS FOR YOU TO GROW WITH BE THE MEDICINE IN YOUR LIFE AND WORK.

I AM LOOKING AT RENTING RETREAT SPACE IN THE NORTHEAST AND IN OTHER AREAS-SOME TRIPS TO SACRED SITES POSSIBLE

I AM LOOKING TO KEEP THE LARGE SPACE I HAVE IN MORRISTOWN

TRAVELING TO YOUR LOCATION AND GROUP

TELECONFERENCE CLASSES

IN PERSON SESSIONS

TELEPHONE OR SKYPE SESSIONS

A MEMBERSHIP WHICH WILL OFFER CLASSES AND SESSIONS AT DISCOUNT ALONG WITH RECORDINGS OR MONTHLY CALLS

ONGOING DISCOUNTED PREPAID SESSIONS

DUE TO MY HEALING OF MY DAUGHTERS PASSING THESE 18 MONTHS I HAVE HELD BACK ON DEVELOPING MORE OFFERINGS UNTIL NOW

I WOULD LOVE TO HEAR HOW I MAY BE OF SERVICE AND ANY FEEDBACK ON IDEAS I HAVE MENTIONED ABOVE OR NEW ONES YOU MAY HAVE AS I PLAN FOR 2010 AND BEYOND

MY MEMOIR AND BE THE MEDICINE BOOKS ARE MOVING ALONG

THE RESCENT EXPERIENCES AND PRACTICE AND TEACHING HAVE CATAPULTED THE WORK TO BE EVEN SIMPLER AND EASIER TO BECOME

IMPORTANT FOCUS IS BRIDGING WORK AND THE MATERIAL WORLD WITH SPIRIT AND WHOLENESS LIVING FULLY AND FREELY

BE THE MEDICINE IS NOT JUST ABOUT PHYSICAL HEALTH

BEING REQUIRES ALL LEVELS OF YOU TO BE PRESENT AND WORKING TOGETHER
more information-see classes and article on right side
PLEASE CALL 973-647-2500 TO CONNECT WITH ME.
LOCATION AT BANK ST IN MORRISTOWN NJ IS RT 202 S-ONE HALF BLOCK OFF THE TOWN SQUARE. PARKING IS ACROSS THE STREET IN THE PARKING GARAGE
FREE PARKING WEEKENDS AND NIGHTS
18 Bank St, Suite 300, Morristown, NJ 07960
Profound Classes and Sessions-A new paradigm becoming co-creators in your life and healing in ways you have not yet imagined. Discover and Live from your true self, aligned, balanced and moving forward clearly in all areas of your life.
Medical Intuitive Energy Sessions to heal and learn. Mentoring, Speaking.
Release stress and live your life healthy, happy and whole. 42 Yrs training, experience.
Awakening the Power in You! New programs begin this fall!
Advanced work for Interested Students, Healing Professionals and Leaders.
moving through fear into freedom and love

The flow of life is; light and dark, good and bad, fear and love. To move through these one must be open to awaken from sleeping in many areas of our thinking. Life is somehow built on the belief that everyone and everything is supposed to be perfect according to the rulebook in our heads, which is reflected from many outside sources. Life is so far from perfect that we will be disappointed each moment unless we can gently let go of expectations. Spiritual mastery from many traditions speaks of a middle path or neutral way to live. Living in the now with what is, helps us to be open to discovery and living freely. The mind is a busy place full of voices and choices and rarely quiet at all. Often directed towards what is not, the mind takes us on a magical mystery tour that we think it is real. The world is how we dream it, not others but our unique perspective of reality. Trained to point the finger out to others-mother, father, friends and culture- we are the orchestrator of how we processed all of the outside influences and how we decided to use it. The truth is we have free will, Even in the most dire circumstances we can chose differently how we process and accept and live. Our soul, that inner being that is the true us has a still small albeit very powerful voice that we follow or override. Each one of us has a healthy self inside the tumultuous experiences. During stress or drama you chose how to work through it or succumb to the poisonous possibilities. The self and soul have many experiences that are carried in the physical body as well as the entire being that is us. These memory recordings play and can rise up and be fueled by stressful experiences and unconscious reminders and can override even the best intentions. So we have mind, soul and energy-memory influences on our health, actions and thoughts that create our reality. When someone comes for a session for medical intuition, healing or coaching and spiritual counseling these are some of the things I see and work with to free you to act from your true self-deep inner healing place, rather that being subject to the whims of the thoughts, fears and misdirection of the memory recordings. Remembering our highest self, purpose and nature is what frees us to carry on with a life that is aligned to our highest good. When we align with this great truth that we carry inside of ourselves we are guided through the maze of the past into the truth of the present. We have been socialized to accept the unacceptable and dialog with the voices of pain, suffering and disease by embracing or rejecting them instead of making peace with them Your body is your friend and an integral part of you to listen to carefully. This is what I do in sessions and readings. I listen to what your body is saying through your energy and also the pain and problems that are evident and some that are not. Your body-self has many stories to tell you to help you be healthy, happy and free with simplicity and ease. Your body also reveals what is out of alignment and what needs attention from you to change or heal. I have discovered simple clear ways to heal and clear body, mind, emotions, spirit and soul levels and to activate your best possibilities to be for you. Developing yourself to be yourself, as the magnificent human many speak about, is how you begin to learn to thrive and be in the powerful present. Classes and sessions all awaken you in ways you never imagined, with this firm base you then work with me to heal yourself with compassion and love. My specialty is to help you let go of what you are best to let go of and to receive healing, love, hope and new beginnings. My only rule is to open to have fun with this process. NO DOUBT, NO BLAME, NO FEAR all allow us to align with our best results. Fear is very sneaky and so are the ego boundaries that have been disguised as you that can also be neutralize and released. Having studied health, energy, behavior and body-mind spirit medicine for years, I have discovered pathways to assist us all in returning us to a more positive, present and productive and enjoyable life in alignment with ourselves. Call today or see classes offered in the next two months below.

"Janet StraightArrow came into my life exactly at the moment I needed her. Janet's healing and soul retrieval helped me to achieve a level of inner peace and gratitude that I never thought possible after traditional therapy for childhood trauma got me only to a certain point. The tools she gave me and the things she taught me have continued to change my life. I have shared her wisdom with many others, and with her insight have helped my friends and family to overcome certain challenges as well. Janet's teachings have changed my life in every way possible. I believe she is a true gift from the universe, sent to us lead us on the path to joy and enlightenment." Nita Lenz




Letting go Can Be Easy To Do-Join us Today
GETTING UNSTUCK
Tuesday October 20th, 7-9 PM RSVP 973-647-2500, $35
18 Bank ST, sUITE 300, Morristown, NJ 07960
You know what you want and how you want your life to be. You have read all the books and listened to all of the CD's and yet you are still not moving forward in the direction you would like to. There is more than one secret! Janet StraightArrow has studied how and why people do not heal, and assisted many let go of patterns, pain and addictions so they can move forward. This class offers solutions. In this experiential workshop Janet will help you untangle the knots of energy, fear and inner dialog that keep you from moving forward. Bring a specific issue to work on, you may share it with the group or not. Through the processes, tools and healing offered, you will learn to unstick yourself and be and do what you want to do.
WE CAN ALSO DO THIS WORK IN PRIVATE SESSIONS.
I WILL TEACH THIS AS A FULL DAY OR WEEKEND EXPERIENCE FOR GROUPS
Janet StraightArrow is a gifted energy healer of extraordinary intuitive ability and a most effective practitioner with a broad range of truly transformational skills. In one session a lifelong issue was resolved. Three weeks later I am feelings more aligned, connected and free....Liam Watt, Healer, Counselor, and Astrologer

EMAIL JANET
LEARN TO HEAL YOURSELF IN WAYS YOU NEVER IMAGINED


Be The Medicine- Beginning Class Healing & Learning for All

Saturday October 24, 10 AM to 1 PM

18 Bank St., Morristown, NJ, 973-647-2500

Janet StraightArrow, OasisForTheSoul.com, RSVP $50 OR two people for $90

Begin a new way to live and see the world and yourself from a place of power and action. Learn immediate ways to begin living a life aligned with you-healthy, happy and living purposefully. New teachings for all. Release depression, pain, dis-ease. Life can be an adventure when you know how to get to the cause of symptoms and dis-ease and heal them. Your life will be easier and full of possibility.

Pay Pal on home page of web site-checks or cash

reserve your spot today
Living Beyond Your Diagnosis
LIVING BEYOND YOUR DIAGNOSIS

For people who are ready to explore new ways to heal

Tuesday November 10, 2009, 7-9 PM

18 Bank St, Morristown, NJ 07960 973-647-2500

$25 prepaid by 11/4, $35 after. Bring notebook, questions and be open to discovery.

Medical Intuitive Janet StraightArrow offers new perspectives and possibilities in healing. What causes disease, pain and depression and how can you learn to change your life in the many hidden and known ways that have caused your concern. Janet works with other health care professionals and invites their participation tonight. www.oasisforthesoul.com



honor the sun in you
THE SUN ALWAYS RISES. October 15, 2009 This morning when I looked for inspiration as snow flurries graced the yard, I remembered my wonder when I watch the sunrise through the clouds and the snow and the rain. Somehow it is often a surprise to me to know that the sun is always there. No matter what, we can count on the sun rising in the eastern sky and making its way through our day, illuminating our lives every day of the year. I am a sunrise person. I enjoy getting up before sunrise and drive to a big open beach on a local lake to await the sun. I enjoy nature revealing itself to me through the breezes and colors in the sky and the trees as they cycle through the seasons. One morning this summer was especially poignant. As I watched groups of swans, geese, ducks and seagulls mingling and huddling together just offshore, I realized that this time was their coffee cloche in their neighborhood. Checking up on things with each other and sharing territory. They were gently speaking to one another, witnessing them fishing for grasses and bathing together was a sight to behold. Just as the sun was about to peek over the mountain in the east, there was a sacred silence and meditation, not a squawk or a whistle, blessed silence. When the sun fully rose sending a bright ray reflected on the lakes surface, they began to speak again, react to one another-not always in a positive way now, as they scattered into their separate tribes for the day. The stillness led to breezes blowing again as the bird tribes commuted to their work and play places on the lake and beyond. How precious to see nature holding homage to the rising sun. I was far from alone in my practice of sunrise honoring of blessing and gratitude for another morning. This felt as sacred as a visit to the Ashram or temple or church, maybe more. Remembering that the sun always rises reminded me that no matter what occurs in the world and our lives, we can count on the sun. Each one of us holds a piece of the sun-our soul and light-always a wonder to behold, when we pay ourselves homage as we awaken the sun in ourselves each day. Take a moment of silent meditation going inward to honor the light and love and hope within you each day. Everything and everyone are gifts to behold. Slow down feel, listen, learn, be the sun that rises each day-no matter what the weather of our minds and life present. That gratitude and homage remembering we always have a bright light within us. Let the sun in you shine in this moment. Let it be big and full and bright. Reminding yourself and others-like a smile pass it on.

be the medicine night classes


Be The Medicine- For Advanced Practitioners and Healers

1ST & 3RD Thursdays, October 15, November 5 & 19, 7 – 9 PM, $35

18 Bank St., Suite 300, Morristown, NJ, 973-647-2500

Janet StraightArrow, Oasis For The Soul, RSVP

New teachings begin. Join us and enjoy supportive community. Each session offers opportunities to experience amazing healing taking us deeply and clearly on our unique healing journey. In each session we mediate and receive healing and information relevant to each one of us. Janet has studied with teachers around the world to develop a simple, clear path to abundant life and health. Enjoy deep meditation, focus and teachings as we gather