IN THIS ISSUE
Introduction
Joyce's New Website
Q & A: SCBWI
Summer Vacation
Creative Writing
Muscle Words
Book Cover Trends
Refresh Yourself!
COMFORT (SEQUEL TO BLUE)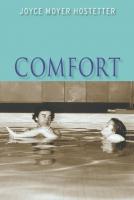 BLUE
, historical fiction about a 1944 North Carolina polio epidemic, is widely used in elementary and middle school classrooms.
COMFORT
picks up where BLUE leaves off. Protagonist, Ann Fay and her family are adjusting to life after polio and war. But of course, adjustments aren't easy.
Because of its emphasis on FDR, disability rights history, and postwar trauma, COMFORT is ideal for classes studying U.S. history
NATHAN CLEMENT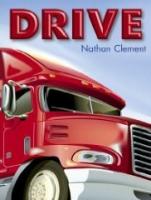 Nathan, who designed my website, can be found at the following places:
He can design an incredible site for you too!!
WIN A CLASSROOM SET OF THIS BOOK!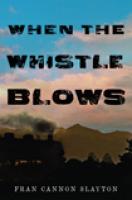 FRAN SLAYTON IS GIVING AWAY 30 ADVANCE READER COPIES OF HER BOOK. TO BE ENTERED IN HER DRAWING, SIMPLY SIGN UP FOR HER NEWSLETTER.
"If you are a teacher or librarian who would like a chance to win 30 advance copies of When the Whistle Blows for your classroom or library, then sign up to receive my monthly Children's Book News Email
here
.
The winner will be chosen from a list of subscribers in December, 2009.
If you are not a teacher or librarian, you can still sign up to receive my Children's Book News Email - just sign up
here
."
THIS SUMMER WE READ
Carol's list:
Comfort by Joyce Hostetter
Fire from the Rock by Sharon Draper
My Sister's Keeper by Jodi Picoult
I Would Tell You that I love You But Then I Would Have to Kill You by Ally Carter
The Reptile Room: A Series of Unfortunate Events, Book 2 by Lemony Snicket
Stepping Heavenward by Elizabeth Prentiss
Joyce' List
Chains by Laurie Halse Anderson
Write Before Your Eyes by Lisa Williams Kline
Invasion at Sandy Bay by Anita Sanchez
Camping With the President by Ginger Wadsworth
Anne Hutchinson's Way by Jeannine Atkins
When We Were Saints by Han Nolan
Mockingbird by Kathy Erskine (Spring 2010)
Books on mental illness and WWII conscientious objectors
Links:
Carol's Blog
Joyce's Blog
Joyce's Website
Maupin House (Educational Publisher)
Calkins Creek Books (Historical Fiction & Non-fiction
HOW I MET JOYCE AND WHY WE'RE WRITING THIS NEWSLETTER TOGETHER - Carol



I've learned as a writer to say "yes" to opportunities whenever possible. Once I turned down an assignment from an editor of a well-known children's magazine. She wanted a piece about a famous glass artist. I had the expertise, knowledge, and contacts. But I wanted to write about a different glass artist—someone who I thought was more worthy of that article. When the children's magazine came out with another author's name, I cringed. That could have been my byline. I never repeated that mistake!

So, what does that have to do with Joyce?

Two years ago Joyce and I both gave workshops at the Mid-South Reading and Writing Institute in Birmingham, Alabama. I bought

BLUE

and loved it. I e-mailed her and we began corresponding. We chatted about our teaching opportunities and when she was invited to teach, "Is There a Children's Book In You?" at

NCCAT

, she asked if I would join her. I was scared. I wanted to say "no". Was I able to teach teachers enough about writing their own books?

But I'd learned my lesson so I said "yes".

It was such a marvelous experience that we were invited back for the third time this fall. Routinely the teachers' feedback includes comments that we're a great team and that they appreciate how we each bring different skills to the table. Since then, we've jointly taught at

NWRESA

and actively support each other's writing and teaching efforts. Beyond that, Joyce has become a treasured friend.

Fast-forward to a month ago when she approached me with the idea of this newsletter. I didn't have time for one more commitment. I wanted to say no. But as you've figured out already, here we are in your in-box with our debut issue.

I hope you'll enjoy this newsletter as much as I've enjoyed working with Joyce. And remember. Whenever possible, say "yes."

MY EXTREME WEBSITE MAKEOVER - Joyce



I brought in the wrecking ball and demolished the old one. But I didn't toss all the original furnishings, so some of the content looks familiar. In addition to the usual "ABOUT THE AUTHOR" info you'll find the following material that's related to my books.

Videos
Discussion Questions
Educational Activities
Links to research & cool sites
Reviews
Opportunity for Feedback

I had two partners in this project. The design came from

Nathan Clement

of

Stickman Studio

. Nathan is the author of

DRIVE

, a tender picture book about a truck driving father. Betsy Moyer added the internet abracadabra that makes it all viewable and fully functional. And she taught me about SEO too! (SEO = Search Engine Optimization)

Kudos to Betsy and Nathan for their patience, savvy, and teamwork!

QUESTION: Do You Dream of Writing Children's Books? ANSWER: Try SCBWI - Joyce



Do you have a children's story floating around in your imagination? Do you wonder how to go about writing and publishing that story?

Every region of the U.S. has a chapter. Each chapter sponsors writer workshops, conferences, and schmoozes. If you're thinking of writing a children's book, you'll love the emotional support SCBWI offers through personal relationships, critique groups, and email listserves.

Membership is $80.00 for the first year and $70.00 for each renewing year. It's worth it for the camaraderie of fellow writers. But you'll also get discounts to various services, the chance to apply for writing grants, and a subscription to The Bulletin which is chock full of writing articles and children's publishing news.

Joining SCBWI brings you gently into the world of children's book publishing. It provides the opportunity to meet your favorite authors, your dream editor, and most importantly, to meet yourself, the writer.

What's not to love about that?

WHAT I DID ON MY SUMMER VACATION - Carol and Joyce



When Joyce suggested this title for an article, we both laughed. How many of you remember writing that familiar essay?

Joyce said it would be life-changing. I'm expecting she'll be right.

If you're serious about writing or illustrating for children, this is an event you want to attend. For five days 100 + participants are surrounded by a faculty of 22 authors, illustrators, and editors whose desire is to see you produce your best possible work and get it published. Workshops, speeches, networking times, and critique sessions with faculty stuff each day to the brim.

Life-changing? Stay tuned. I'll let you know as the year progresses and I practice what I learned in beautiful Chautauqua, NY.

____________________

JOYCE

I, for one, would love to go to Chautauqua every summer. But Chautauqua is more like a-once-in-a-lifetime experience. So I didn't let my mind dwell on that idea.

Instead I planned to mostly stay at home. I was tired of traveling during the school year and wanted to save my away time for a writing retreat in late summer.

So during the last full week of August, I indulged in a week at Boyd's Mills, PA at one of Highlights

Founders Workshops

. These events, no matter the workshop title, are writer's heaven. At each one I've attended, I've grown as a writer and made new friends.

This event was a writing retreat with my Calkins Creek editor, Carolyn Yoder and 10 alumni retreaters.

I enjoyed:

My own cabin with coffee pot & drinks in fridge,
1-on-1 critiques with Carolyn
Writing all week!
Writer friendships
Phenomenal food
Stunning weather.

It was the perfect summer vacation!

CREATIVE WRITING THINKS OUTSIDE THE BOX - Carol



Several weeks ago I was a part of the kick-off event at

An Author World

, a new program designed for writers and illustrators, especially those targeting the children's market. I led a group of Greenville, South Carolina teachers in a discussion about teaching creative writing.

We agreed that although there's a great emphasis on preparing students for standardized writing tests; all writing advances when students are encouraged to write stories, poems, or plays. Last spring I watched a seventh-grader improve her spelling and grammar skills (which she didn't care much about) because she wanted her story to improve (which she cared passionately about). Her writing had a purpose and an audience -- these two factors motivated her.

In addition, writing a creative piece invites students to voyage outside their comfort zone. As teachers and parents, we want students to become innovative thinkers. But to be honest, how much creative thinking goes into answering the question, "Should community service be a requirement of high school graduation?"

If you feel you have no wiggle room in your classroom schedule for creative writing, look at the activity below, "Exercise Muscle Words." This simple exercise will help students think about word choice. Repeat it throughout the year as a reminder to muscle up all types of writing—and to think and write outside the...

B- Brainstorm

O- Originality

X- eXercise Imaginations

WORD CHOICE MATTERS - Carol



Exercise Muscle Words

Vivid Verbs (rushed, meandered, not went)
Specific Nouns (Brookline Apartments or Castle Bordeaux, not house)
Image-driven Adjectives (lichen-smothered stone walls; a droll smile creased his face)
Similes, metaphors, personification
Onomatopoeia, alliteration

Discard Crutch Words

"To Be" Verbs (am, is, was, were, has been, became)
Helping Verbs (might, may, should, have, must, has, can, did, will)
Vague Adverbs (always, sometimes, very, slowly, proudly)

Bench Tired Words

Overused Adjectives (awesome, interesting, great)
"He said, she said."
Vague, Non-specific Nouns (somewhere, thing)
Overused Pronouns (it, they)
Clichés (slow as molasses)

Play Jazz It Up With a partner, each student writes one or two boring sentences. After swapping papers, each student rewrites their partner's original sentence by replacing tired words with muscle words. The meaning of the sentence must remain the same. For example: "A dog walked along the street. He looked happy and was glad to see everyone he met," could become: "Gerald, the coal-black poodle, paraded along the Champs de Élysées. His stubby tail wagged like a tiny flag as he sniffed the children who stopped to pet him."

NEW TREND IN BOOK COVERS - Joyce



I love old books with their beautifully embossed covers.

And now

This article in the New York Observer

discusses a new trend in book covers – foregoing the book jacket and putting the art directly on the hardcover. The argument is that the jackets (which contain the art) are the most fragile part of the book.

I discussed this with the art director at Boyd's Mills Press who seemed to think it wasn't practical from a publisher's point of view.

I'm curious to know what teachers and librarians think. Do you prefer a decorative jacket over a boring hardcover? Or do you like the idea of a book with lovely embossed "boards"? Is it practical for libraries to loan out books that don't have acetate or other protection?

DO YOU NEED THE MOMENT THAT REFRESHES? - Carol



It's a new school year and as a teacher, homeschool parent, or media specialist, you feel a burst of enthusiasm at meeting new students or starting a fresh curriculum. But you know that by mid-year, you're going to feel a little frayed around the edges.

How do you renew yourself?

If you're a teacher, school counselor, or media specialist in North Carolina and have been working in the state for at least three years, you qualify to attend

NCCAT

for a week of exploration and renewal. Established in 1985 by the State Legislature, NCCAT is committed to keeping good teachers teaching.

Twice, Joyce and I have had the privilege of leading the workshop, "Is There a Children's Book in You". Both times we've been touched by how the NCCAT experience re-energizes participating teachers. A week apart from their daily commitments excites them for teaching again.

Not all of you are North Carolina teachers but you may be involved in education. It's important to regularly get rejuvenated. Maybe through an evening at a coffee shop or a weekly walk with a friend. As this school year begins, be sure to schedule time for reviving yourself.

You, and your students, will benefit.