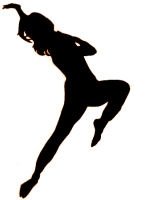 Wednesdays
6:30- 8 PM
Spiral Spirit is based on the individual's practice of finding their own way through opening, expressing, releasing, surrendering and emptying.
Dance and Surrender. This is an opportunity to move the way you need to in every moment. Dance off a difficult day or frolic with joy. This is a safe place to develop a deeper connection with ourselves and others.

The first half hour is a warm up. $5 Email me for more info.