The October 23, 2010 dinner meeting is at the Monaghan K of C hall, Farmington Road north of Seven Mile. At this dinner meeting, you'll be voting for three trustees to fill three open spots on the nine-member board.
Here are comments from three of the candidates. Other nominations for these positions will also be accepted from the floor on the night of the dinner meeting.
Lori Lozen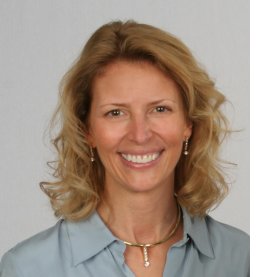 I have been with ASI since the fall of 2007. It has been an honor serving on the ASI Board since August 2009 as your Treasurer. Prior to joining the ASI Board, I served on my homeowner's association for 9 years as their Treasurer This summer, I obtained my Level 2 Captain's certification.
My Bachelor's degree is in Accounting, and my Master's degree has an emphasis in Management Information Systems - both from Lawrence Technological University.
Professionally, I have worked in various areas of accounting and finance for almost 30 years with increasing responsibility. Currently I am employed with Dawn Food Products as their Commercial Finance Manager with six people reporting directly to me.
--------------------------------------------------------------------
Mike Perrin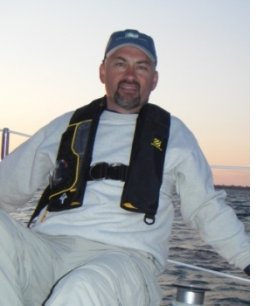 My name is Mike Perrin and I would like to serve on the ASI Board of Trustees. Many people may not know who I am so to that end, here is a little information about me and my time with ASI.
My wife Kathy and I have two children, Jessica (20) and Joshua (17). We live in Plymouth. I work at The University of Michigan-Dearborn where I am interim director of the Environmental Interpretive Center which is a center for outreach education and research.
My experience in sailing began when I was in my teens where I sailed windsurfers and raced catamarans in northern Michigan and up-state New York. Life took me away from sailing for awhile until I found ASI where I have been a member since the summer of 2007. I currently am a Level 2 rated sailor which I completed in 2009. This past summer I co-captained Overture on the Lake Erie flotilla and am looking forward to exploring additional harbors and islands. I have plans to take the Level 3-4 class in the near future to expand my sailing horizons.
Over the past few years I have been involved in a variety of activities within ASI. I have been in the level 1 racing program and an on-water instructor for two years. I am currently finishing my first year as assistant maintenance captain on Overture. I have also been involved in many Interlake boat put-in and boat take-outs, as well as the keelboat spring prep, maintenance workdays and decommissioning. These activities have been invaluable to me on my journey to become a complete sailor and have given me a wide perspective on the various operational perspectives of the club. As a board member I hope to provide constructive input and assistance to ensure the continued success of this organization.
-------------------------------------------------------------------
Tony Calvas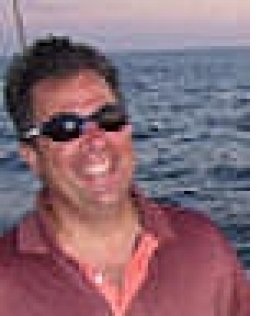 If elected to the Board my intentions would be to dedicate myself to the Mission statement of ASI. To help foster a excelent working relationship of all members, and so, help one another to achieve our own personal goals with respect to sailing. Foremost, would be a sound structural and finacial foundation so as to insure the long term viability of this organization and on to a healthy future.
The Dinner / election meeting:
The buffet menu consists of Baked Chicken, Veggie Lasagna, Baked Potato wedges, tossed salad and dessert
- social hour - 6 pm (cash bar)
- dinner - 7 pm
- election and meeting - 8 pm
Tickets are $18 per person: call Lisa, ASI Sail secretary, 248-393-4280 for tickets. DEADLINE IS TUESDAY OCTOBER 19, HEY, THAT'S TODAY! Call for your tickets NOW!
Please note also that we'll be holding the January Awards dinner at the same place, on Saturday, January 22. Details to follow, but put it on your calendar! That one you don't want to miss either!