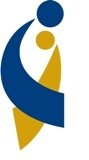 It is official ~ we are the American Childhood Cancer Organization Inland Northwest. It is a big name but we have a big mission. Many have asked what prompted this change.
The short answer is "mission recognition." Being confused with a candle company is not uncommon. The long answer is a bit more complicated.
Back in the early 70's when Candlelighters was founded; it was a very dark time for children with cancer and their families. Most of the children died.
Very few even acknowledged that kids got cancer – and those who did whispered about it in the halls of hospitals.
The name "Candlelighters" grew from the ancient Chinese proverb that "it is better to light a candle than curse the darkness." Although lighting a candle is a small act, a candle has the ability to light another candle thereby creating an infinite chain reaction to an individual effort. The symbolism is one of empowerment - rather than cry over the loss of your healthy child – you can work towards making it better.
The first Candlelighters parents fought for research funding, nutritional guidelines, and anesthesia for painful procedures. And they got them. Cure rates turned around – from 20% to 80%. Today's parents would be appalled to know that in the early years children were not sedated for painful procedures nor were they supported nutritionally.
It is a new day. With more children surviving, it is time to reconsider the modality of treatments. Many children are left with debilitating long-term effects from brutal, harsh treatments. And although the cure rates for some cancers have dramatically improved, many remain stubborn and resistant to cure.
Our new name, American Childhood Cancer Organization Inland Northwest reflects this new day but at the same time reconnects us to our grassroots mission of being the parent voice for kids with cancer and their families. It is a much more global parent voice that recognizes that this is everyone's issue – our nation's children are getting cancer and we are all responsible to understand what we can do to prevent it, cure it, and help children through it.
We know we need better treatment choices for our children. We know we need to support survivors as they navigate an adult medical system that quite frankly does not know what to do with them, and we know we need to continue to provide families support on a local level until there is no more childhood cancer.
Join us today by making a donation to American Childhood Cancer Organization Inland Northwest P.O. Box 8031 Spokane, WA 99203 or donate on-line here.
Your donations will empower families as they navigate the challenges of a childhood cancer diagnosis by providing financial assistance, support groups, and many other services.