Health Professionals Speak Out
Dr Christiane Northrup, MD
Obstetrician/Gynocologist, author of Health Wisdom for Women . . . states that Shaklee's Vita-Lea is the best pre-natal vitamin she has found. She never has problems with her patients becoming anemic like many of her colleagues do. The cost of Vita-Lea is. . . a small price to pay for so much nutritional insurance. "It is so important for adults and children to take a Vita-Lea (multi) tablet twice a day in order to fill in the gaps in the diet and to give your body everything it needs for healing and repair (which takes place while you sleep). People who think they eat 'very well' are surprised to find out that minerals and trace minerals are very low in supermarket fo ods, due to early harvesting, transporting , and storage. Of all the vitamins on the market, Shaklee supplements are different. Vita-Lea is made primarily from organically-grown vegetable sources, cold-processed to preserve enzymes, and contains exactly what the label states. Not only that, all Shaklee supplements are clinically tested to make sure that what is on the label is actually absorbed."
Dr Neil Padgett MD Internal Medicine Glen Burnie, MD
Internal Medicine Glen Burnie, MD
"The reason that I have recommended only Shaklee to my patients is that I have clinical, peer-reviewed data included in the catalog that I can refer to. You have to have good clinical studies, good double-blind peer-reviewed studies in order to evaluate a product. As a medical professional, that's the only thing that I'll listen to. Except for Shaklee, I'm not aware of anyone who's done in-depth studies. It's the only company I've seen do it and that's why it's the only company I can professionally recommend."
Dr Steve Chaney, Ph.D.
Professor of Nutrition, Biochemistry & Biophysiology University of North Carolina Medical School.
"One of the biggest mistakes people make is taking inexpensive vitamins. Mail order vitamins offering fantastic "deals" are worth just about what you pay for them. NEVER buy these vitamins or supermarket/pharmacy brands without checking them out first. Cut-rate products often contain additives, food allergens, sugar, artificial food coloring and flavoring. Many are coated with shellac or contain potentially hazardous chemicals like chlorine. Shaklee performs up to 176 separate tests for purity, freshness, potency, and safety on the raw ingredients for a single product. Products undergo as many as 262 separate quality assurance tests throughout the manufacturing process as well. In addition, all product label claims have documented substantiation."
Dr Linda Rodriguez, MD Pediatrics Virginia Beach, VA
Pediatrics Virginia Beach, VA
"As a physician and pediatrician, I demand scientific validation of the products I use in my practice. Smart supplementation today means taking the right amounts with the right formulation, and Shaklee has made it so easy for us to do that now. For over 25 years, Shaklee has been a blessing for me, my family, and my patients who have all benefitted from scientifically proven products for quality health and healthy living. Our food today is so deficient in nutrients because of what we have done to it. It is no longer the same food that nature offered to us. For my fellow physicians who are looking into incorporating nutrition in their practice, I encourage you to consider using Shaklee's quality health products that you can trust and recommend with full confidence."
Dr. Myron Winick, MD
Columbia University College of Physicians & Surgeons
"Shaklee Products are very well tested both from a standpoint of efficacy and safety. I consider Shaklee's study of bone loss and their [Vita-Lea] product's relationship to bone loss not only important from a standpoint of their product, but important from a standpoint of the scientific community's understanding of bone loss. . . . I think it's very impressive that the Shaklee scientists are willing not necessarily to go with the flow, but rather to go with the science."
Dr. Annette Dickinson, PH.D Council for Responsible Nutrition
"You need to select a manufacturer that you can trust. Unfortunately, there are some unscrupulous entrepreneurs out there who will try anything and who are marketing street drug knock-offs or recreational drugs under the name of dietary supplements. One of our biggest problems today is that there are some small manufacturers on the fringes of the industry who make products that don't meet necessary standards and gives a black eye to the whole industry. Quality companies, companies like Shaklee Corporation, are making a stand for quality products and for truthful information and we believe that is very important."
Dr Frank Painter, DC
Chiropractor - La Grange, Illinois.
"I was first introduced to Shaklee in March of 1997. Previously, I had been taking supplements and felt 'reassured' that I was doing the right thing for my health. I was challenged to try the Shaklee wellness program, and within a month I noticed significant improvements in my energy , endurance, and overall health. Since that time I have whole-heartedly recommended Shaklee products to my patients."
RUSTY & JUNE OST
Registered Pharmacists - Cape Coral, Florida
"Twenty-five years ago, Shaklee was the only company that responded to our request for clinical studies that back up their specific products. Now 25 years later, Shaklee is still the industry leader in scientifically-based double-blind clinical studies, and they publish those studies in peer-reviewed journals. Because we are scientists and healthcare professionals, this is what we expect. Why should anyone else expect less?"
HARRY SHURLEY
Registered Pharmacist - Augusta, Georgia
"Why do I take Shaklee vitamins when I can get others as samples for free?
From a pharmacist's view, you have to look at the clinical research that is done by Shaklee. While writing a book on prenatal nutrition, [my collaborator and I] requested clinical studies from the makers of prenatal vitamins and no major company, except Shaklee, could provide us with any studies! Also, the Shaklee vitamins are natural as opposed to the synthetic prenatal vitam ins available in drug stores. There are so many reasons why I take Shaklee over the vitamins I could get from pharmaceutical companies. But the main reason is because the Shaklee vitamins produce results!"
Forouz Ertl, Botanicals International
[one of the world's leading suppliers of raw materials to major manufacturers world-wide]
"Shaklee has some rigorous standards that they actually initiated in the industry. . . . Shaklee is definitely our pickiest and most strict customer. They are very demanding, and they have specifications beyond and above the specifications set by our other customers. I think for a lot of customers, price is an issue when they are choosing botanicals, but I wish they had the awareness about the quality of the botanicals and the quality of the brand before they make their decisions. "I tell my friends that if they want to buy quality they have to buy Shaklee."
A Shaklee Website for Physicians and Healthcare Professionals
Shaklee has created this web site as a resource for physicians and health care professionals who would like to learn more about our company, products, science, philosophy and opportunity. In one online location, there's a wealth of information you will find useful and relevant in dealing with your patients. For more in-depth background about scientific studies, we invite you to register as a member of the Shaklee Health Network for your login and password.
CLICK HERE
Landmark Dietary Supplement Study
The largest study of long-term supplement users conducted in collaboration with researches from the UC Berkeley School of Public Health determines that people who took Shaklee supplements had markedly better health than people who took either no supplements or other brands of multivitamins.
Shaklee Vitalizer™ 925-924-3050
Ready, Set . . . 2011 Here we come!
Mark your calendars!
Shaklee CEO/Owner, Roger Barnett
is going to be in Philadelphia on
January 8th to kick-off the New Year.
Learn About A Great Opportunity for
Living A Healthier and Better Life
with a company that can't be matched*
You'll hear and learn . . .
Roger's reasons for purchasing Shaklee in 2004.
The impact we are making in the health and wellness industry today. With a 54+ Year History! Never a product recall.
The great opportunity Shaklee offers for Living a Healthier and Better Life - today and tomorrow.
Let this be YOUR year!
No Obligation - No Cost - Just A Very Nice Opportunity.
Come and check us out.
Saturday, January 8, 2011
10:00 am - 12 noon
Ramada Philadelphia Airport
76 Industrial Hwy, Rte 291
Essington, PA. 19029
Let's toast to the New Year and
a Better Life Together.
"Published" studies confirm Shaklee users are by far healthier than other supplement users and non-supplement users, with over 100 published studies in major journals like JAMA!! We are at the center of the fastest growing industries with so much to offer.
Find out how Shaklee can make a difference in your life.
I hope you can join me for a few hours on Jan 8th.
I'd love for you to be my guest.
Share the invite! Bring a friend or more!
Nothing to lose!!
(If I have 10 guests join me we can have a group photo taken with Roger!)
* Shaklee's Compensation Plan is patented ~ They pay to infinity!
Monthly Comparative "Director" Ranks: (2010)
Shaklee - $899
Melalueca - $546
Nuskin - $441
Herbalife - $373
Xango - $260
Arbonne - $197
MonaVie - $176
Shaklee Short Stories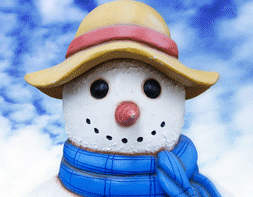 2011 Greeting from Mary...

Health and Wellness has been a huge passion of mine for many years. This passion has taken me down many paths and in 1993 Shaklee came to my doorstep.
Why I stay with Shaklee is because of the "Shaklee Difference". The Shaklee Difference is the science and research that goes into the development of each and every product Shaklee offers. However, sometimes all a person really wants to know is "What do you use?" or "What works for you?", rather than sift through all the scientific and technical jargon.
In this letter I have a collection of testimonies from Shaklee members, sharing their stories of improved health through better nutriton.
My goal for 2011 is to provide you with support and solutions on your path towards optimum health.

Joint Health Complex
Dr. Tom Hendrickson shares the following: "I am a Chiropractor who has had a successful private practice for twenty years. I specialize in soft tissue injuries (muscles, tendons, ligaments, etc.) My patients look to me not only for relief from their pain, but for guidance with their overall health. As a health provider, I am inundated with catalogs from companies that offer a myriad of products for every known health deficit or challenge. I researched supplement companies that could provide my patients with the extra nutrition support they needed. My personal experience with Shaklee supplements convinced me that Shaklee was the product to carry in my office. I personally experienced a dramatic increase in vitality when I changed brands and started taking Shaklee supplements two years ago. Time and time again, my patients thank me for introducing them to Shaklee supplements. My patients tell me that Shaklee Joint Health Complex is the BEST GLUCOSAMINE PRODUCT they have ever tried. I know this is true, as I can literally feel their cartilage becoming healthier as they use this product. Incorporation of Shaklee has been a tremendous adjunct to my practice. It has given me the confidence to counsel my patients in a supplement program that I completely trust will improve their health. I strongly recommend Shaklee products for all health professionals."
Joint Health Complex

Skin Problems *Allergies *Cholesterol
SKIN PROBLEMS
10 Year Old Skin Problem Clears Up in 7 Months!
When I was 13 years old, my face started breaking out. My sisters had peaches and cream complexions. My
mom felt badly for me, so she started taking me to dermatologists. Within a 10 year span, I went to 14 different doctors.
Each doctor had his own solution; and all of them included some type of antibiotic. I had salves (that burned), shots in my arm and cortisone shots in my face, dry ice therapy, sun lamp treatments, etc. Each time my skin would clear up, but then after stopping the treatments, my skin would break out again and get worse. My few pimples turned into acne and I was eventually referred to the head of dermatology at Johns Hopkins. There, they put me on 6 tetracycline tablets a day for 2 years. Can you imagine taking antibiotics for 2 years – and at such high levels? I moved to New York when I was 23 years old. One day at my new job, my mom called to say she had made an appointment for me with the head of Columbia Hospital.
I started crying and said that I was done. I couldn't take the ups and downs, the disappointments anymore – I would rather have the acne! When I got off the phone, Helen, one of the secretaries in the office heard me on the phone. She said, "I have something that will clear up your skin for good. It may take a year, but it will get to the root of the problem." She was a beautiful woman – beautiful hair and skin, but she was always taking pills and I thought she must be sick! There was something so genuine and caring about what she said and how she said it that I was willing to give it a try.
She was very honest and said that my skin might get worse before it could get better because of all the medications I had taken. That it all had to come out so I could get better. And, that made sense to me. Well, the products she was talking about were Shaklee. I took ONLY 3 products – Energizing Soy Protein, Vita-Lea and Herb-Lax.
At first my skin did start breaking out – but at the same time a lot of other things started happening. I started sleeping better, my PMS symptoms went away, the skin around my eyes started looking healthier – no more circles, and I had more energy. I started experiencing a feeling of well being that I had NEVER experienced before. Well, true to Helen's word, my skin was clear within 7 months.
Barbara Mulin
ALLERGIES
I had been told by allergists that it was easier to tell me what I was NOT allergic to than what I was. So I resigned to a life of taking prescription medications, allergy shots that would make me sick, and nasal sprays that were awful. Then, I decided to get cats. Now .. I know what you're thinking, "He's allergic to everything ... surely cats are on the list!", and you'd be right. But this time I remembered the Shaklee Alfalfa from my youth and I remembered reading info about Shaklee's NutriFeron. I went online and ordered these two products. I got the cats. I got my product and started taking it. Then I waited to see what would happen. And here's the best part - Nothing happened! No sneezing, No runny nose, No feeling miserable, and No more prescription medications with nasty side effects. NOTHING! I can actually live in a house with cats and not have an allergic reaction. It's amazing, to say the least. I don't get that lethargic feeling the medications would cause. I have more energy. I sleep better. Get this.. the only times I feel my allergies kick back up is when I forget to take my Alfalfa and NutriFeron! I also wanted to let you know I have chosen to build a Shaklee business. After years of working crazy schedules and stressful jobs I decided to take control of my life. I know in my soul that I made the right choice. Just as Dr. Shaklee said years ago, "Your future will be exactly what you decide to make it", I have decided to make a different future for myself. One that includes helping people live better lives. One that allows me to be with my family and friends. One that lets me be myself. Tim Bowden
CHOLESTEROL
In late July my husband's cardiologist was beginning to talk "statins" which are not even an option for us because
of all the side effects, so James began taking the Cholesterol Reduction Complex in late July. In 3 1⁄2 months, after taking the Cholesterol Reduction Complex, James' LDL (bad) dropped from 145 to 116. His HDL (good) increased from 63 to 78. His Cardiologist is amazed. James is on no medication, only vitamins and his Doctor is wanting information on what he has been taking. His overall ratio went from 3.5 to 1.49! These are stunning ranges and in only 3 1⁄2 months.
Lilli Hetherington
Cholesterol Reduction Complex

Autism
Autistic Granddaughter Improves!
I have an autistic granddaughter who just turned 7 years old. She, until recently, was not very responsive or verbal. She would answer in one or two words to a question. She would choose not to look a person in the eye most of the time, and would not follow most requests, seeming to ignore any request. After a couple weeks on the Shaklee Mighty Smarts , Incredivites , Meal Shakes , and OptiFlora Capsules, along with a diet where her sugar was greatly decreased ... something phenomenal happened! One day while I was babysitting her, she was coloring and I said, "Why don't you use the green crayon." She put her crayon down, looked right at me, and said, "I like the purple crayon better." My mouth dropped open in amazement. Then I asked her to take her lunch plate into the kitchen and put it on the counter near the sink. She followed directions and did exactly what I asked. She had less "fits" and they were less severe. Then I noticed throughout the rest of the afternoon that she was speaking in full sentences and looking right at me when she spoke. WOW! I asked her mother if she noticed any changes. She said, "Oh, yes, and so has her teacher." Since most Autistic children are deficient in digestive enzymes, we introduced her to EZGest as well. I know Shaklee and diet changes together, can make a real difference for Autistic children. PJ Myers
EZ Gest

Cancer
In October, 2006, I was diagnosed with Breast Cancer. I had 2 lumpectomies, went through chemo- therapy, herceptin, radiation and I had a partial hysterectomy.
When I finished chemo, I restarted Shaklee's NutriFeron, Vita-Lea, Osteomatrix, and Sustained Release Vita-C .... PLUS 6 months prior to my last check up I started on VIVIX. My physician, who is the Head Surgical Oncologist in the Breast department at Moffitt Cancer Center, in Tampa, Florida, said my blood work and exam were excellent!
I asked if they were any closer to a cure for breast cancer. The doctor said "No", but that a substance has been found to treat the individualized expression of breast cancer, for non- hormonal breast cancer. They feel it will prevent the re-occurrence of breast cancer and prostate cancer.
Moffitt has just put in for a one-million dollar grant for a clinical trial of this substance. When I asked "What is the substance?", the doctor said it was RESVERATROL.
I said I have been taking Shaklee's Vivix (Resveratrol) for 6 months. The doctor looked surprised, and said "You're the first person that we have ever seen that had such great results with Resveratrol. I will request for you be a patient advocate during the testing".
If the grant is approved I would be thrilled that I will be helping the Susan B. Komen Foundation in this study. Taking Vivix, NutriFeron and the other supplements takes the edge off my cancer fears, knowing that they may prevent the re-occurrence of cancer.
Barbara W, Seminole, FL 9/17/2009
From the National Cancer Institute - Red Wine & Cancer Prevention Fact Sheet.

Migraines * Mood Swings * PMS * Great In-Home Business
MIGRAINES
My name is Gayle McBurney, and thanks to VIVIX I have my life back. All my life I have had migraines. I never knew when they would happen, but when they did my day was gone ... days too numerous to mention curled up in bed with the curtains drawn (the darker the better), no radio and no noise of any kind, a bucket beside my bed, and a cold compress to help ease the pain. The next day, when my migraine finally subsided I felt like I had been hit by a truck. My head would still hurt where the pain was. I visited my family doctor to see if she could help me so I could function, as the headaches were starting to interfere with my job. She gave me a prescription for medication that, if I didn't have a drug plan, I would not be able to afford. The medication helped my headaches, providing I took them at the onset of a migraine. Needless to say, I carried the medication with me everywhere I went. My brother introduced me to Shaklee VIVIX and I started taking it on a regular basis, not knowing that it would affect my life in such a dramatic way. I have not had a headache or a migraine in over three months. I can't even begin to tell you what life is like without a headache ... something I have never experienced before, and it's great!"
"Thank you VIVIX, thank you Shaklee, and thank you brother!"
PMS - Mood Swings - Great In-Home Business
About 15 years ago my lifestyle was one that many would consider healthy - running, swimming & triathlons were not unusual. But neither were horrific PMS and frequent colds. I remember being on the phone with my sister-in-law after a swim meet & her words ... "are you sick? Again??!" I figured I was "normal" because I knew lots of people with those same problems. I accepted my mother's invitation to try Shaklee. Once whole food supplementation was integrated into my life, many things changed. Even things I didn't think about like more restful night's sleep or mood swings or junk food cravings. I learned that one thing is connected to a hundred and I honestly never knew that. I'm not one who thinks that taking vitamins replaces common sense. Health is affected by many things ... stress, exercise, sleep, but primarily diet. Shaklee supplements made it much simpler for me to increase my nutrition on a regular daily basis and the quality of Shaklee products gave me the real results I needed.
But that's not all! Shaklee is now my main source of income. While my health story is good news – my career story comes from a great passion. And why shouldn't it? Few people who earn a living today actually LIKE what they do, much less love it. I love working from home – I love helping people – I love the flexible hours – I love the generous spirit from others in Shaklee.
Sherry Hooper
VIVIX

Weight * Gas * Bloating
"You've SHRUNK" from a size 8 to a size 2 in one month!
"You've SHRUNK!" Elizabeth Yarnell's mother exclaimed when her daughter returned from a monthlong trip overseas transformed from a size 8 to a size 2. Yarnell was almost as surprised as her mom. She hadn't made the slightest change to her diet or exercise habits. The only thing she had done differently was start taking a digestive enzyme supplement--one capsule with each meal, two if the meal contained dairy.
"But the weight loss was only a bonus. The enzyme supplement stopped the cramps, bloating, and gas I used to get after meals and I feel more energetic and happier. I've even managed to avoid the illnesses brought home by my two preschoolers and schoolteacher husband."
Yarnell, who has multiple sclerosis, says that digestive enzymes are an important part of the healthy diet that helps her manage her disease. "My mother started taking enzymes after she saw what was happening to me, and other people in my life are giving it a try, too," she says.
WHAT TO BUY: Shaklee EZ-Gest a full-spectrum digestive enzyme formula contains lactase, alpha galactosidase, protease, amylase, and lipase. Each enzyme helps break down a specific type of food.
EZ Gest

COPD
COPD customers by Debbie Garrison
Roy, has been on VIVIX, Vitalizer, NutriFeron, extra OptiFlora, and Cinch a little over 4 months. His lung capacity has increased to the point that he no longer needs supplemental oxygen, nor does he need a nebulizer. All that equipment has been removed from his home. His three Doctors have demanded to talk with me. Also his macular degeneration has improved dramatically ....he went from not being able to see anything out of one eye, and had to use magnification to see anything out of the other eye, to being able to see out of both eyes, able to read the TV screen, & read books in normal print. Needless to say, this 82 year old man is very excited about Shaklee.
The other COPD customer has improved so much in three weeks on VIVIX, Vitalizer and NutriFeron that his wife called me yesterday -- so excited because for the first time in years he is climbing stairs, running errands for her, cooking on the grill (despite the smoke), and agreeing to go to parties and be with people again. His sense of humor has come back. He got on a ladder and put up her FLAG for 9/11. She was ecstatic. You see, she is 68 and she married a younger man of 58 and was watching him slowly disappear.
Cinch

Diabetes Neuropathy
I have been diabetic since 1996. I have neuropathy in my legs and feet. On the days at work when I have to be on my feet for 5 hours or more I would leave here limping because my feet were so swollen I could barely walk. I would have to go home and elevate my feet and legs for an hour or two just to be able to function in the evening. I started taking VIVIX in 2008 and within about 3-4 months I noticed that when I left work – I did not have to go straight home – I could go grocery shopping or run errands and the pain and swelling was no longer in my feet. I can't say that the VIVIX gave me more energy per se but rather I describe it as more endurance. I won't go a day without it! Mike F, July, 2010, CT
VIVIX

Diarrhea * Digestion * Gluten Intolerance
I had to pass this great testimony on to you from an inactive customer of mine. She is a young mom whose 21 month old son had been experiencing terrible diarrhea for about a month. She got him started on antibiotics at first, but due to the diarrhea not subsiding and with the presence now of a yeast infection (due to the antibiotics), she was seeking further help. She proceeded to call the nurse helpline to see what else she might try, and the nurse immediately asked her if she knew of a Shaklee representative that she might call and get
her son started on Shaklee's OptiFlora product. She called me and she purchased OptiFlora, the Children's Multi and Performance (rehydration product) I followed-up with her and she told me that it took only 2 days and the diarrhea cleared up -- YEAH! Shaklee comes through again!
Amber Bernhardt
Rick Hill never had good health as a child. He had daily headaches and missed one school day out of four. At age 23 he developed stage 3 cancer and nearly died. Fortunately, he found Shaklee Products and other alternative help. Conquering cancer, he still had headaches, frequent diarrhea, gas and bloating. No matter how organic his diet was, or how much he exercised, he still felt lousy most of the time. His brother, sister and father all died young. At age 54, Rick's feet and legs were beginning to swell and he figured it was the "Hill" curse. In 2004 he visited a specialist in Rhode Island who told him he had Celiac Disease (gluten intolerance) and to stop eating anything with flour or grains. After six weeks on this diet he felt a little better. In 2009 Rick started using Shaklee Vivix and Vitalizer. In less than two weeks his whole digestive system reorganized (Rick's words). He says, "I have regular digestion and elimination for the first time in my entire life!"
From Our Home To Yours,
May the good things of life be yours in abundance, not only during the holiday season but throughout the coming year.
Warm Regards,
Mary