LIKE us & post a beer comment...
Scottish Ale Cask at Copper Creek - 2/2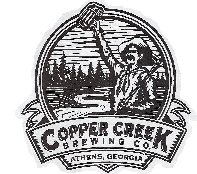 Swing by Copper Creek Brewing in downtown Athens on Wednesday (2/2) at 6:00 PM to try brewer Matt Buley's impressive, cask-conditioned Scottish Ale. The first 20 patrons to show up get a free souvenir staff shirt from last year's Classic City Brew Fest (sizes not guaranteed), and the winner of a drawing gets to tap the cask and receive an American Brew DVD and free pint of Scottish Ale. Owen will be there, possibly in his kilt!
Community Beer Dinner at Athens' Farm 255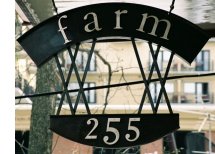 Head over to Farm 255 on Wednesday the 2nd of February for a phenomenal six course beer dinner featuring beer favorites from Terrapin, Trappeze & Brick Store Pub. Special guests include Mike Gallagher (Brick Store co-owner), Eric Johnson (Trappeze co-owner), Spike and Dustin from Terrapin, and "yours truly." $60/person at 6.30pm - call 706.549.4660 to make your reservation! Menu is viewable here.
Atlanta Cask Ale Tasting Winners
Winners have been announced from last Saturday's outstanding 7th annual Atlanta Cask Ale Tasting. 32 world-class casks where on hand from America and the UK, and attendees enjoyed the amazing diversity of these unique ales (and the spring-like weather). Here are the top casks, as awarded by a panel of 12 beer judges...
1st PLACE CLASSIC STYLE:

Stone Ruination

- Dry-hopped heavily with whole leaf Simcoe (an intense American hop variety introduced in 2000), this impressive IPA explodes with notes of pine, citrus, wood and passion fruit. This cask was made by Stone's assistant brewer Kyle Carne who worked with cask ales in the past while brewing in Scotland.

1st PLACE SPECIALTY BEER:

SweetWater's A Barrel Full of Drunkies.

This 11% ABV, blended cask is our rendition of a Quad cellared in an American bourbon barrel for 10 months and blended with another Quad cellared in a French Bordeaux barrel with Brettanomyces and Lactobacillus for 10 months. This fusion was then topped off with our adaptation of a Tripel that was cellared for 28 months with fresh blackberries in a French Bordeaux barrel.

2nd PLACE OVERALL:

Left Hand Milk Stout.

Dark and delicious, America's great milk stout changes your perception about what a stout can be. Characterized by roasty, chocolately goodness with the addition of sweet milk sugar to balance out the flavor, this cask is also dry-hopped with Cascade, just for fun. It's "udderly" delightful!

3rd PLACE OVERALL:

Weyerbacher Fireside Ale

is an intricate dark ale with a touch of smokiness. The rich malt flavor, crisp bitterness and smoke nuances reach perfect equilibrium in this 7.5% ABV brew. Fireside Ale will warm you up as the temperature drops.

PEOPLE'S CHOICE:

5 Seasons Prado AAAH... BACON! Scotch Ale.

Our 8% ABV, signature Scotch Ale sports a smooth, complex malt character with a slight roasted note, sweet balance and subtle hop finish. What could possibly make this beer more enjoyable? Bacon, of course. Whole leaf Hallertau hops, hickory chips and bacon were smoked with staves from our Heaven Hill Bourbon barrel, then added to the cask before secondary fermentation.



ACAT Sponsors: 5 Seasons Brewing, Taco Mac, Peak Brewing, All About Beer Magazine and Brewtopia Events LLC.
3/5/2011 - SweetWater's Brew Your Cask Off - SweetWater has invited 80 special guests to roll up their sleeves, channel their inner brewer, and create a one of a kind cask! Attendees will enjoy a plethora of real ale created by the brewery's retailers, a few celebrities and media folks, homebrewers and charities. Be sure to try Owen's C-Hop Session Ale - brewed in the style of a hoppy, yummy, 4% ABV English Golden Ale. Click here for details.
4/10/2011 - Classic City Brew Fest - One of the Southeast's longest-running and favorite beer events. Click here for tickets and the whole scoop. Only about 85 tickets remain!
BREWTOPIA EVENTS' FULL INTERACTIVE BEER CALENDAR is always available - featuring the best beer happenings around the Southeast and beyond.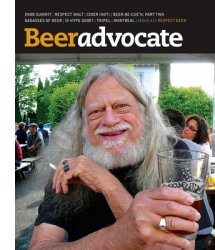 Owen is saddened to announce the passing of a friend and Portland, Oregon craft beer icon. Don Younger, colorful owner of the noteworthy Horse Brass Pub, died today at the age of 68 from complications from a serious fall.
Don often said he bought the pub one night after several beers and woke up the next morning with the receipt in his pocket, not remembering at all what happened. Don lived life the way he wanted, but was always friendly and kind to his friends and patrons. He will be missed.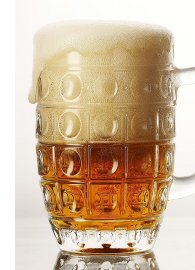 Thanks go out to all our readers who responded to my rant against over-carbonation in the last Brewsletter. 90% of the comments were quite positive. Here are a few...
I agree with you 100% on carbonation. I often get looked at funny when I ask for two warm glasses and pour the beer back and forth a few times to dissipate the CO2. I think the pH changes as well, which doesn't activate the bitter/sour taste buds and lets you taste the malt a lot more. Extremely helpful with some of the IIPA's and IPA's that have a wonderful flavor and aroma and then kick you in the teeth with bitterness making the beer taste worse after the first sip. Even Budweiser tastes better after a few pours to release the CO2 and letting it warm to about 45F. There is a small amount of hops in there. --Chuck Chambers.
I concur. I have boarded the lower carbonation boat ever since the trip you and I took to England two years ago. I find it a lot easier to appreciate the beer and also to tell the flaws or the character nuances. Love it and thanks Owen. --Sachin Patel.
Okay, Owen. I have just tried your de-gassing experiment, and I wholeheartedly agree. My Sierra Nevada Celebration Ale was much tastier in the in the vigorously poured glass which was less carbonated. You're the man! --Karen Watts.
Owen, I agree with your premise that US craft beers are too carbonated and have a carbonic "bite." I also believe that over-carbonation rips off the beer drinker by producing an overly aggressive head. The typical US pint glass holds 16oz only if filled to the top of the rim (this is a glassware issue also), and a two inch head at the top of a glass that bevels outward can steal two ounces or more. --Hans Granheim.
I agree wholeheartedly to the over carbonated sentiment!!! Thank you for saying this out loud!!! --Bruce Freeman.
You're not alone on the carbonation preference. We lived just outside London for four years before moving to Atlanta, and I learned to love English cask ales with minimal carbonation and at cellar temperature. I think they taste fuller and richer without all the extra gas, and slide down easier without belching after every drink. Thanks for the push, I'd love to see more. Welcome to the unbloated side! --Les Wright.
Terrapin's Next Side Project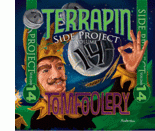 From Terrapin Beer Company...
Tomfoolery "Black Saison" is our latest addition to Terrapin's Side Project series of beers. Number 14 on the list, this ale boasts an uncharacteristic black color for a traditional Saison, but is just nontraditional enough for our experimental mentality.
Made with a silly amount of rye, wheat and black malts, this dark spicy beverage will quench the thirst of any court jester in the land. We hope you enjoy our lighthearted attempt at making this traditional style with foolish brewing behavior.
Spike's Brewing Words of Wisdom: "Beer is serious business…what you do after consumption often times is not."
O.G. 15.2 F.G. 1.5 ABV% 7.4
Hops: Golding, Willamette, Vanguard
Malts: Pale ,Vienna, Wheat Rye, DH Carafa III, Acidulated
Atlanta's Peach State Brew Off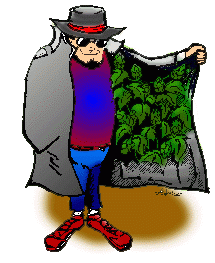 The Covert Hops Society is proud to host February's 18th Annual Peach State Brew Off (PSBO) homebrew competition. The PSBO is an AHA/BJCP sanctioned event which had nearly 600 entries last year. This year we are happy to announce that the PSBO will be held at Atlanta's soon-to-be-newest brewpub: The Wrecking Bar (292 Moreland Ave., Atlanta). Click here for more details.
From the guys at Ale Yeah!, Georgia's first craft-only beer bottle shop located in Decatur, GA...
Our mission is to provide to all residents of the Metro Atlanta area the wonders of craft beer, whether it be American, Belgium or even Lithuanian. We believe that beer is not simply a means to an end, but rather a profound art form that is hand-crafted by artisans who pour their hopes and dreams into that special 12oz, 750ml or larger vessel for all of us to enjoy. At Ale Yeah! we've also embraced the market concept and carry artisan cheeses, sausages, chocolates, pretzels and more to compliment the wide array of flavors that can be found in the store, most of which are made right here in GA. And for the home-brewer we stock a wide array of fresh malts, grains, hops and yeast as well as other brewing supplies to help all of our budding entrepreneurs experience the joy of making, and drinking, their own beer. And if that wasn't enough, we allow customers to create a customized 6 pack from any 12oz bottle or smaller that is on the floor. Feel free to stop by anytime on Monday from 4-9pm, Tuesday through Thursday 11am-9pm and Friday/Saturday from 11am-10pm. Cheers!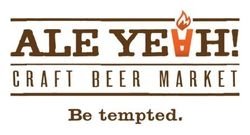 Georgians for World Class Beer Returns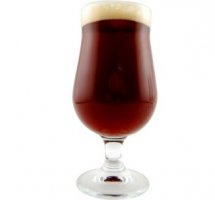 Several Atlanta beer lovers have resurrected the grass-roots organization Georgians for World Class Beer (GWCB). The group was best known for its successful campaign to remove Georgia's 6% ABV limit on beer several years ago. If you are interested in helping out with GWCB's next campaigns, be sure to attend the upcoming meeting...
Georgians for World Class Beer Meet and Greet, 1 p.m. Feb. 5, Five Seasons Westside, 1000 Marietta St. N.W., Atlanta.
Taste of Athens Tix from Beer Connoisseur
Check out this limited offer... Purchase a $99.00 Lifetime Subscription (80-issues) to The Beer Connoisseur® Magazine and receive 1 FREE VIP ticket to the 2011 A Taste of Athens event valued at $75.00! Subscribe at: https://www.beerconnoisseur.com/catalog and use coupon code BCTOA. Upon completion, a BC staff member will contact you to arrange delivery of your VIP ticket.
The Beer Connoisseur® Magazine is excited to announce that it is sponsoring this year's A Taste of Athens being held on Sunday, February 20, 5-8pm. Come mix, mingle, and most importantly EAT, DRINK, and HELP MANY at the 18th annual A Taste of Athens at The Classic Center. Enjoy delicious samplings from over 50 local restaurants and beverage vendors -- proceeds benefit Community Connection of Northeast Georgia.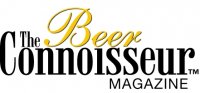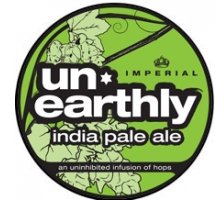 Unearthly Imperial IPA
At the Southern Tier Brewing Company, vigorously hopped beer is our standard and inspiration. We continue a commitment to innovation with our most aggressive offering yet. Unearthly is a manifestation of the brewer's craft; skillfully balancing art and the forces of nature to produce a divine liquid. Delicately pour a taste into a fluted glass. Smell the enchanting aromas of the hops waft forward as your first sip divulges this beer's fervent soul. To underestimate Unearthly is to trifle with the mysteries of the universe, so please consume wisely.
9.5% abv • 15.6ºL • Imperial India Pale Ale