LIKE us & post a beer comment...
2011 Beer Drinker of the Year!
Phil Farrell, a Cumming, Georgia commercial pilot, homebrewer, master beer judge and four-time Beerdrinker of the Year finalist, won Wynkoop Brewing Company's 2011 Beerdrinker of the Year award last month. Because of his habit of taking photos with his rubber chicken sidekick, Phil is known to many in Georgia as "the chicken guy."
Farrell finally won the title in a 2-hour finals event held before a raucous, standing-room-only crowd at Denver, Colorado's Wynkoop Brewing Company.
A popular attendee at numerous US beer events, a judge at the Atlanta Cask Ale Tasting and a well-traveled beer lover (he has tasted beer in every country in Europe, all 50 states and every US territory), Farrell ended a run of three finals appearances that left him short of the crown.
"This is great!" exclaimed Farrell on the announcement of his win, which triggered a roar of approval from the audience. "If anybody wakes me up I'll kick their butt. This is a dream come true."
Photo by Cody Christman.
Owen Ogletree's Big German Beer Excursion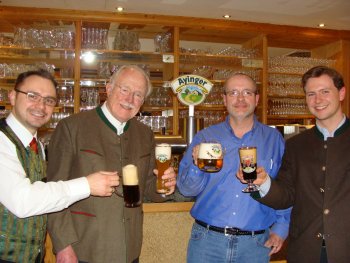 Owen brought several beer friends from Terrapin, Taco Mac, Clipper City, Bell's, Leon Farmer Distributors and Great Western Maltings on an epic, week-long beer tour of Bavaria and Franconia last February. Stops included all the great Munich beer taverns, Spaten Brewery, Weihenstaphan, Ayinger, Schlenkerla, Weyermann Maltings, Hallertau Hop Museum and Winkler Brau. Pictured above (L-R): Ayinger's in-house beer sommelier, Ayinger owner Franz Inselkammer (the elder), Owen Ogletree, and Franz Inselkammer (the younger) share a scrumptious Ayinger beer in the Ayinger Guest House kitchen. Check the next Brewsletter for a link to the summary and photo album from the journey.
Classic City Brew Fest - 4/10/11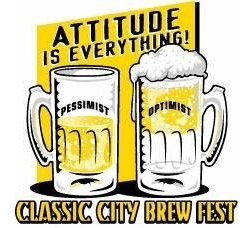 Only 50 tickets remain for Georgia's premier craft beer event. Why is the 16th annual Classic City Brew Fest so special? The focus here remains on sampling 250 of the world's best craft beers in the fun, relaxing, uncrowded setting of the Foundry Park Inn and Melting Point Music Hall in historic downtown Athens. Around 12 cask ales will also be on hand on the popular patio. Head to the website to purchase tickets and even book a luxurious Foundry hotel room for the night after the festival (deeply discounted on the website right now).
Want to volunteer at the event instead? We still need responsible, volunteers who are 21+. Click here and scroll to the bottom of the page for full details on being a volunteer at the Classic City Brew Fest. There will be a preview volunteer meeting at Trappeze Pub in Athens on Tuesday, April 5, 2011 at 7 PM for those who want to sign up in advance for their favorite tables. The MANDATORY meeting for ALL volunteers is at 11:30 AM SHARP in the Foundry's Melting Point music hall on the day of the fest (April 10).
Special Brew Fest Preview Events on Saturday, April 9 (the day prior to the fest)...
Tour the Terrapin brewery at 5:30 PM for live music and special beer samples.
Trappeze Pub in downtown Athens will be tapping a massive lineup of special kegs the day before and the afternoon following the Classic City Brew Fest. Stop by.
Hit the Founders Fest takeover at Aromas on April 9. Aromas' Charlie Meers explains, "We'll be tapping three vintages of KBS, as well as Founders Backwoods Bastard, Devil Dancer and many others. What better way to warm up your palate for Brew Fest?"
CCBF Sponsors: Terrapin Beer Company, 5 Points Bottle Shop, Trappeze Pub, Redhook, Athens Area Humane Society, Foundry Park Inn & Spa and Brewtopia Events LLC.
3/26/2011 - Happy Gnome Firkin Fest at the Happy Gnome pub in St. Paul, MN. Owen will be a special guest at this super event that features around 90 cask ales.
4/2/2011 - Terrapin Anniversary Bash - Terrapin plans to feature their new Side Project Indiana Krunkles at their festive anniversary carnival at the Athens brewery on April 2. The event will offer a cask ale tent, a barrel-aged beer tent and a dunk tank full of Sunray Wheat.
4/6/2011 - Copper Creek Brewing, Athens, GA cask ale tapping at 6 PM.
4/10/2011 - Classic City Brew Fest - One of the Southeast's longest-running and favorite beer events. Click here for tickets and the whole scoop. Only about 50 tickets remain!
5/13/2011 - Freaky Friday Brewpub Bus Tour - Join other local beer fanatics for the second annual Friday the 13th bus tour of Twain's in Decatur and Max Lagers & 5 Seasons Westside in Atlanta. Purchase tickets at any of the three locations.
May 19-22, 2011 - Atlanta Food & Wine Festival.
BREWTOPIA EVENTS' FULL INTERACTIVE BEER CALENDAR is always available - featuring the best beer happenings around the Southeast and beyond.
Another Growler Shop Hits Athens, GA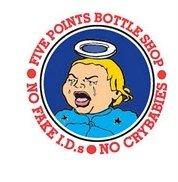 Five Points Bottle Shop Westside has officially received all licensing for the opening of their neighboring store that will feature to-go beer growlers and a wide range of homebrewing supplies. The plan is for a soft opening this week followed by a grand opening on April 1.
Five Points Growlers joins The Beer Growler on Baxter Street as the first two retail shops in Georgia to offer growler sales.
5 Points Growlers
3687 Atlanta Hwy.
Athens GA
706-316-2369
Atlanta Cask Ale Tasting Photos are Live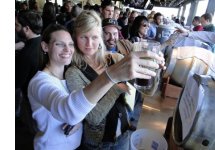 Click here for a summary and colorful photos from our January 2011 ACAT. The huge Atlanta Cask Ale Tasting showcased 32 traditional and specialty cask-conditioned ales from some of the best craft breweries around the USA and UK. After a morning judging panel, the free public sampling session was held 3-6 PM. Everyone was impressed with the flavors and excellent quality of these real ales. It was a special afternoon at 5 Seasons and Taco Mac that centered around unique, flavorful beer. Thanks go out to all our wonderful volunteers for helping make this special event possible!
ACAT Sponsors: 5 Seasons Brewing, Taco Mac, Peak Brewing and Brewtopia Events LLC.
Terrapin Collabs with BFM in Switzerland


Terrapin brewer Spike Buckowski and Dustin Watts were excited to be in Jura, Switzerland late last February for a collaborative brew with Jérôme Rebetez of Brasserie des Franches-Montagnes (BFM). The intriguing rye barleywine, destined to be aged in rum barrels, will come through BFM's distribution for a limited release in the states. This strong ale with 20% rye created a challenging mash during a very long brew day.
Big News from The Big Easy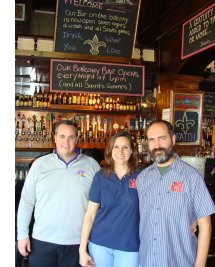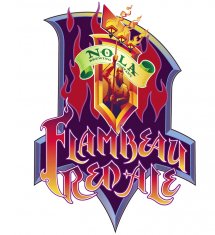 Fresh from a visit to New Orleans, Owen Ogletree reports that the craft beer culture in the city is healthy and growing.
The hot new craft beer bar in New Orleans is the delightful Avenue Pub -- offering a rotating selection of more than 47 draft beers on two levels –- matched with some unique and spicy bar food. Stop in for a pint and chat with owner Polly. The pub is located just a short streetcar or taxi ride from downtown at 1732 St. Charles Avenue. Pictured to the right are Abita Sales Manager Sean Basile and Bayou Teche Brewing's Stephanie & Karlos Knott in front of the main bar at Avenue Pub.
NOLA Brewing is cranking out some amazing new craft beers of late. On your next visit to the area, be certain to try their fruity NOLA Blonde, quaffable NOLA Brown, citrusy Hopitoulas, spicy Hurricane Saison and caramely Flambeau Red Ale. NOLA has brought fresh, personable craft beer to The Big Easy! We love these guys!
Georgia Renaissance Festival Discount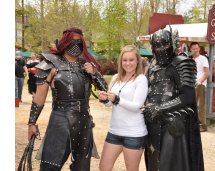 Ren Fest welcomes Brewtopia beer lovers with your own special discount rate! Buy your discount tickets online for BIG savings – over 20%!
You'll get adult tickets for $15.95 - a $4 Savings per ticket - and child tickets for $6 - a $2.95 savings per ticket!
To order, go to http://garenfest.com/promo and enter promo code brew. Click on the "Buy tickets now button" and you will go to ClicknPrint to purchase.
The Georgia Renaissance Festival runs April 16th through June 5th, 2011, Saturdays and Sundays plus Memorial Day, 10:30 a.m. - 6:00 p.m. Find out about the NEW attractions at www.garenfest.com.
Longshot Event at Wild Wing Marietta, GA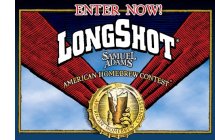 Wild Wing Marietta hosts a distinctive beer tasting on April 14 where entries to this year's Sam Adams Longshot contest will be poured. Wild Wing's Ryan Bing notes, "Contestants will brew one case, and we'll sample three six packs to the crowd and judges. The judges score each beer, and a local homebrewer will be crowned and rewarded with $750 in cash and prizes." All entered homebrews head to the Boston Beer Company to be entered in the nationwide program, and Wild Wing takes care of all shipping costs for the entries.
Lazy Magnolia Comes to Georgia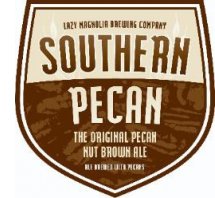 Mississippi's Southern Pecan Nut Brown Ale is the first beer in the world, to our knowledge, made with whole roasted pecans. The pecans are used just like grain and provide a nutty characteristic and a delightful depth to the flavor profile. This beer is very lightly hopped to allow the malty, caramel, and nutty flavors shine through, and the color is dark mahogany. Southern Pecan won a Bronze Medal in the 2006 World Beer Cup in the Specialty Beer category.