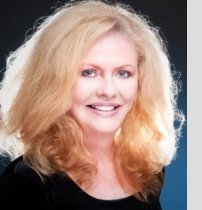 Dr. Joy S. Pedersen, L.S.H., C.S.C., Founder and CEO of Express Success
As an international trainer teaching a diverse audience networking, she now combines her many years of business experience, personal and spiritual development to help her clients in a more profound way. Her television career began by networking, and after networking with the who's who in Hollywood, as well as the business community, she has now learned how to network with the who's who in heaven. She also helps her clientele with releasing their blocks and subconscious saboteurs to achieve greater success in business as well as personally.
Our outer results, whether it is personal or in our business lives, is a reflection of our thoughts and beliefs. Many of those thoughts and beliefs are unconscious and limiting us.
You can clear the cause of those negative unconscious thoughts and beliefs that are sabotaging your ability to attract the clients and money that you desire.
Release your stress as well as your blocks to business.
Open the doors to more business, money, opportunity and success.
Call or email today to see how a Clarity Consultation will help you begin receiving better results.
Email joy@expresssuccess.net
or call 973.706.8212 now. Visit
www.ExpressSuccess.net and check out questions tab for further information.
Monthly uplifting breakfasts.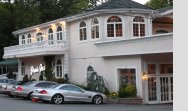 Join us Tuesday, April 12 at Paris Inn, 1292 Alps Road, Wayne, NJ 6 PM at the bar, 6:30 - 8:00 PM seated for formal introductions and facilitated conversation. $10 includes hor'dourves.
We always have fun, a different mix of participants and guests along with a productive network event.
You have ample time to promote your business as well as create great connections with a generous group of participants.
The last I checked, we had 50 members of our new LinkedIn Group for the Express Success Network. It was set up to give regulars the chance to connect in between meetings and those that cannot attend, the opportunity to still connect with one another.
I set up one discussion encouraging everyone to introduce themselves and started another one suggesting those that know each other to recommend each other as they can. Although I started with one recommendation, I have to continue with others that I know. Those recommendations can be helpful for future business. The article included in that discussion prompted this effort.
Not everyone who attends our live events are connected on LinkedIn and not everyone on LinkedIn group attends the live events.
Feel free to start your own discussions amongst the group. It's been set up for all to benefit.
You can find the Express Success Network group by clicking here.
I highly recommend participants of our live events making a point to meet one person at 5 before one of our upcoming meetings. I will encourage picking out someone online for the same practice as nothing replaces a one-on-one in-person meeting.
These brief meetings before my regular meeting is a good use of my time not only due to the convenience of already attending a networking event, but it serves many other benefits as well. It gives me the opportunity to get to know someone better learning of their background as well as the nuances of their business. Unless I fully understand someone, I cannot adequately refer to them.
Those that don't take advantage of these opportunities lose out on also educating others more fully on who they are and what they do. No one should assume they know enough about someone. You don't know what it will take for someone to fully understand who you are, what you do and how you do it or find the trigger that will bond you to make them take the time to refer to you.
People have a distinct disadvantage when they haven't taken the time to connect with others in this way. I have actually had someone recently not take me up on my suggestion and I actually needed his services! Overall, however, they don't move beyond the obvious surface connection to develop a relationship with life-long referral benefits.
There is so much power in these one-on-one appointments, that I strongly suggest making a point of incorporating them as a regular practice. It is especially practical for those that attend the same meetings to make a plan to meet before or after the event you will both attend anyway.

To connect and stay up to date: