It's May - a busy month for educators and librarians. For this reason we've made this issue heavier on images and lighter on text by focusing on public art. We've also included some terrific art-related resources and activities for your classrooom or homeschool!
We've included thoughts from the Children's Book of Art (DK Publishing, 2009) paired with images of art we've encountered.
What type of art do you or your students enjoy viewing or participating in? Tell us by Email and we'll enter your name to win one of our three great giveaways!
"[Art] is not just in galleries…but can also be in churches, public buildings, in parks and on the streets, in magazines—in fact, there's art all around you."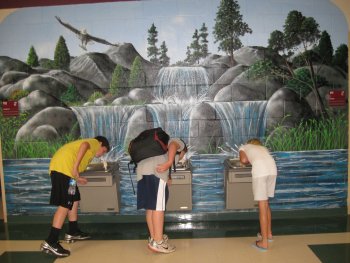 Schools have some fun art! This picture was taken at Wittenburg Elementary School in Taylorsville, NC.
"[Art] is not just drawing…but can also be collage, mosaics, prints, photography, sculpture, video, painting, and many other media."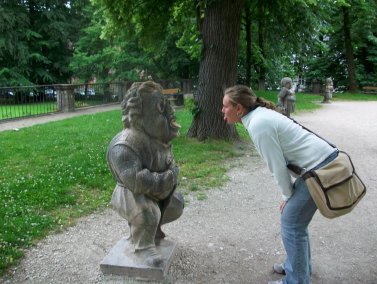 Here is a picture of Lisa Baldwin having fun with a dwarf sculpture in Salzburg, Austria.
ART CAN BE A HISTORY LESSON
"[Art] is not just an image…but can also be a meaningful idea and a historical source, informing us about the lifestyle of people
in the past and present."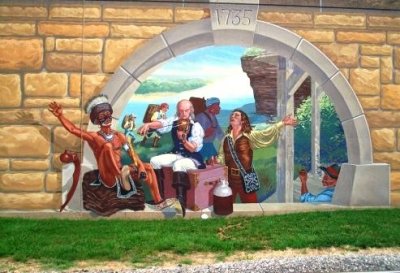 This is one panel of the Mississippi River Trail mural which stretches for 18,000 square feet in Cape Girardeau Missouri.
Art Involves Its Audience
"It's not just for art lovers…but also for all people of all ages to react to."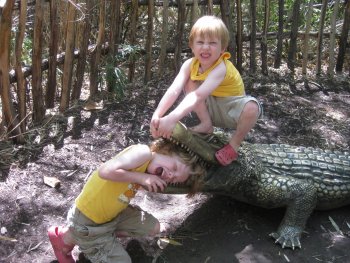 Brothers playing with a "crocodile" at the
Dallas Public Zoo.
"[Art] is not just acceptable…but can also be rebellious, controversial, dramatic, and spiritual."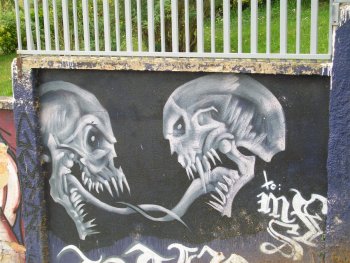 Is graffiti art? What do you think of this street graffiti from Oviedeo, Spain?
"[Art] is not just pretty…but can also be horrifying, scandalous, and challenging."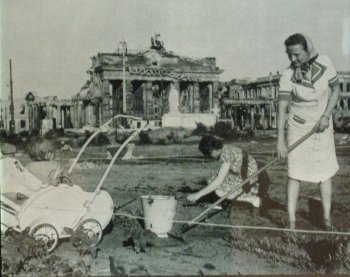 This photo is one of many on the walls of Berlin, Germany's subway Stations. It shows women gardening with the devastion of bombed-out Berlin behind them, shortly after World War II.
"[Art] is not just realistic…but can also be abstract, symbolic, imaginary, distorted, or a fleeting impression of a moment in time."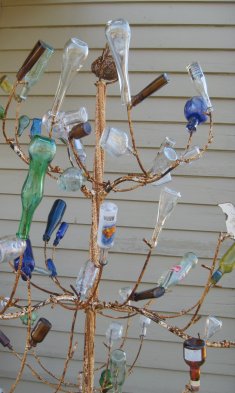 Bottle Tree by Ann Hobgood
I have a feeling this bottle tree created by a North Carolina sculptor represents quite a few
moments in time!
How many stories could we imagine (or write) based on these bottles?
by Joyce
#1 Is your class reading a novel or picture book together? Here's an idea for creating a group art project. Go through the book and list as many objects as you can find in the story. Ask students to help you collect the objects from home and other places. Compile them into one scultpure. Below is an example that Ann Hobgood and a group of students created based on BLUE. A few of the items included are:
clothesline,

screen door,

bulletin board,

straw hat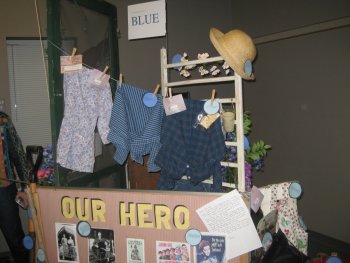 For more pictures of this sculpture and a better idea of how to make one, visit this site.
#2 Give your students an assigment to bring in a photograph of them interacting in some way with pubic art. Create a gallery with their pictures. Discuss the moods related to the images. Did they learn something new about art or think differently about it because of the assignment?
A MIDDLE GRADE ART MYSTERY
by Carol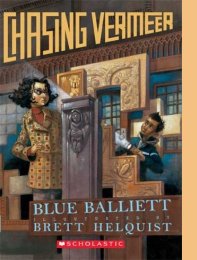 If you want an engaging book for boys and girls that combines history, math, art, and intrigue, then look no
further.
Chasing Vermeer by Blue Balliett incorporates mysteries and code-breaking into many levels, including inside the book's illustrations!
Art-Related Historical Novel
by Carol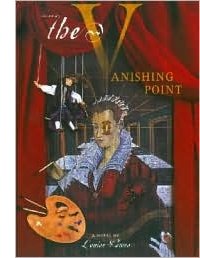 The Vanishing Point by Louise Hawes is not only the story of how Lavinia ("Vini") Fontana, found her place in a male-dominated art world, but the author's attention to historical detail makes this a great book for classroom study of the Renaissance period. The relationship between Vini's parents showing her father's despair over not having produced a male heir, the role of tarot cards and superstitious beliefs, the position of the church--each one of these is seamlessly woven into this richly layered book. (6th-9th grade)
Meme Birchfield won Razzle Dazzle Writing by Melissa Forney.
Heather Deckelnick won Bubble Homes and Fish Farts by Fiona Bayrock.
Karen Davis won Stakeout by Bonnie Doerr.
MAY GIVEAWAYS
3 Cool Freebies Below!
Send one email and you will be entered into all 3 contests.
Email us by May 14th to enter!
The Jumbo Book of Outdoor Art, by Irene Luxbacher, is a great addition to any school or family library.

Painting is poetry that is seen rather than felt. (Leonardo da Vinci)
Every child is an artist. The problem is how to remain an artist once we grow up. (Pablo Picasso)
When my daughter was about seven years old she asked me one day what I did at work. I told her I work at the college - that my job was to teach people how to draw. She stared at me, incredulous, and said, "You mean they forget."
(Harold Ikemoto)
The world today doesn't make sense, so why should I paint pictures that do? (Pablo Picasso)
The aim of art is to not represent the outward appearance of things but their inward significance. (Aristotle)
Art is a shadow of what a person is thinking...a small glimpse of what they hold inside. Little secrets, regrets, joys...Every line has its own meaning. (Sarah - Los Cerres Middle School)
Let me ask you something. "What is not art?" (Author Unknown)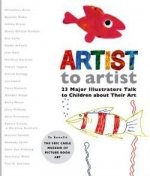 Artist to Artist: 23 major Illustrators Talk to Children about Their Art. Although this book isn't about public art per se, since Joyce & I both love picture books I had to include it! Great drawings and autobiographical information about noted illustrators.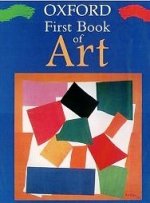 Oxford First Book of Art.
Another fine book for budding artists, this book is broken down into categories like animals, figures, and patterns. Each section has famous works as well as complementary activities for students.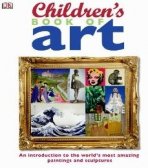 Children's Book of Art. This is a comprehensive look at the history of art as well as an introduction to several media. Chapters have a good mix of text and pictures. Great classroom resource to inspire budding artists.
The Art Book For Children - Book Two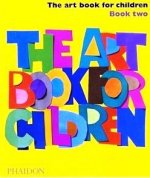 The Art Book For Children- Book Two. This is a fun book to help children think about paintings, photographs, and installations. Use this before going to an art museum as a way
to stimulate conversations and art exploration.
We offer Writers-in-Residence programs and would be happy to customize workshops for your school and grade level. Here are some topics to choose from:
•Pump Up the Narrative!
•Jazz Up your Writing!
•Writing Memorable Memoirs
•Writing From the 5 Senses
•Writing Across the Curriculum: Using Short Fiction to Supplement Science & Social Studies
We also offer an in-depth workshop that is built around one specific social studies event of your choosing.
Contact us for more info.
We produce this newletter with the help of a lot of great writers, teachers, and friends.
And thank you to Scholastic Press, Kids Can Press and Louise Hawes. They're responsible for this issue's generous giveaways!
In our next issue, we will explore Learning Styles/Multiple Intelligences