Greetings from Starved Rock Country!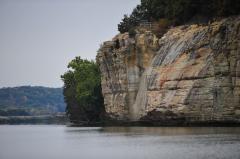 Spring is here…Quest Watersports invites you to choose YOUR adventure in

Starved Rock Country

. Those who already know Starved Rock Country know it's the best place in northern Illinois to find outdoor adventure. Start with the Illinois River; launch at

Heritage Harbor Ottawa

and you'll find easy, uncrowded access to miles of beautiful, wide-open boating. From there the sky is the limit – literally! Just a few of the other adventures that await are skydiving, aircraft club/lessons, gliders, horseback riding, off-roading/ATV tracks, canoeing, white water rafting, paintball, fishing, archery, hunting, motorcycle riding, cross-country skiing, curling, ice skating, eagle/bird-watching, yoga, and the list goes on from there…

Quest Watersports is a full-service boat dealer offering new, used & brokered sales as well a a full lineup of boating services. We're located in the heart of Starved Rock Country, only ninety minutes from downtown Chicago…much less from many suburbs! Consider this your personal invitation; call or drop in at Quest Watersports anytime and we'll be happy to guide you to the best spots along the river and throughout Starved Rock Country…

Sincerely,

Jeff Heimsoth, Owner
Is Your Boat Ready for Spring?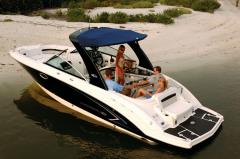 Spring has finally decided to arrive! Yes, it's true, the boats are coming out of winter storage & hitting the water…the shorts are coming out too and we're all ready to be in "summer fun" mode!
Is your boat ready?
We hope so, and
Quest Watersports
is here to help any way we can…whether you'd like a mechanical inspection to make sure everything's in order, or a complete summarization and detail. Quest is pleased to announce multiple enhancements to its marine services lineup in 2011:
Addition of Dennis Cruise, Tony Bush & Rex Bush to the Quest services team. We can handle everything from inboards to outboards, tune-ups to rebuilds…and everything in-between.
Now open Monday-Saturday at our main Ottawa facility.
Staffed at Heritage Harbor Marina on weekends during summer months.
One-on-one boater coaching sessions. Let us introduce you to the Illinois River, help you master that brand new boat, or even just learn to dock for the first time! Fully customizable session(s) to meet your needs.
Comprehensive in-water boat cleaning services. Let us do the work, so you can enjoy your precious weekend boating time! One-time or weekly/monthly plans are available, from basic maintenance cleaning to full buff, wax & interior detailing.
Just let Quest Watersports know how we can help maximize your time & enjoyment on the water - we're here to help! Please contact Jim or Dennis via email or at 815/433-2200 for more information…
Hobie Kayaks Now at Quest!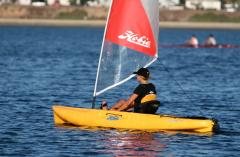 The world is a water park, and since 1950 Hobie has made the best rides…

They've surfed. They've sailed. And to each sport, they've brought flat-out, live-fast, have-fun, adventure. All of which is precisely what you get with each model of

Hobie Kayaks

. Of course, they've also brought something brilliantly new to the sport of kayaking:

Pedals.

Each of the Hobie Mirage models has the patented

MirageDrive

pedaling system, which will take you further, faster…with a huge emphasis on fun!

MirageDrive is easy to use, quiet, creates no splash, and leaves your hands free for fishing, photography or holding a drink. Pedaling is much faster and more efficient than paddling, as the large muscles in your legs produce more powerful propulsion versus using your arms on a paddled kayak. Each Hobie Kayak is a seamless, roto-molded torpedo. Sturdy, stable, and indeed, swift. The result? Boats that effortlessly, gracefully, glide. Leave it to Hobie to make kayaks that fly!

Brand new at Quest for 2011, come see Hobie Kayaks in our Ottawa showroom…or demo your favorite model at nearby Heritage Harbor Marina. Click to compare Hobie models, email Jeff, or call us at 815/433-2200 to learn more!
Unlimited Boating...Without Ownership Expense!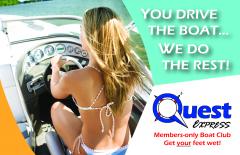 Always wanted to boat but afraid of ownership expense? Not sure what kind of boat is best for you? Love boating but want to simplify your boating experience?
Discover Quest Express Boat Club today...it's the newest & easiest way to boat!
Quest Express is a membership-based boating program, providing members with unlimited access to a fleet of club boats launching from
Heritage Harbor Marina
. It's a great option for new boaters, those looking to try different types of boats, or those seeking a predictable boating budget or just a simpler boating experience. It's easy…book a boat online and we'll have it ready & waiting at the scheduled time.
You drive the boat...we do the rest!!!
Why join Quest Express?
Unlimited boat usage for a low annual membership fee
24-hour online reservation system
Freedom to entertain family, friends or clients
No boat loan, slip/storage fees, insurance or maintenance costs
No per-use charge; pay only for the fuel you use
Quest Express Memberships NOW AVAILABLE! Find out more...see our FAQs and email Linda or call 815/433-2200.
Hobie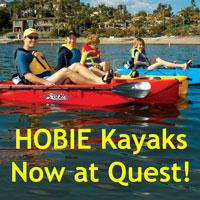 Quest Express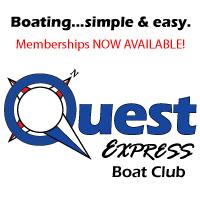 Heritage Harbor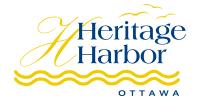 Pontoon Sale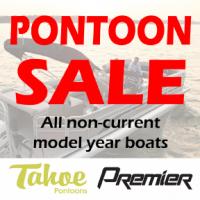 MasterCraft Clearance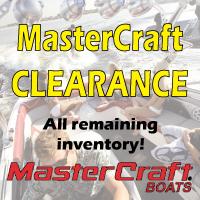 "Good Run" Video
You'll laugh... You'll cry... You'll discover why Life is Better with a Boat! Watch "Good Run", a short film directed by Academy Award nominated director Wally Pfister, that celebrates memories made taking life's journey by boat.