It is with a great deal of sadness that we say goodbye to Michaella Larson. But as we all know, change is inevitable. At the same time, it is exciting to embrace a new path opening up. Michaella is heading west seeking adventure in Seattle and without a doubt she will succeed.
I first met Michaella when she came to the hospital to visit her cousin, Elizabeth. Elizabeth was diagnosed with neuroblastoma in 2004 just before her 4th birthday. Sadly Elizabeth passed away in 2008 six months after Michaella came to work with us.
Michaella brought a rare and unique warmth to many families during difficult times embracing their sorrows and joys with an open heart. She endeared herself to so many parents as they came by to pick up a gas or grocery card and seek a shoulder to lean on during tough times. The kids loved her and couldn't wait to visit "Michaella's office" to choose a special prize or snack. Yes, Michaella, you will be very missed.
With Michaella's moving, I will be spending more time at the hospital office. Please bear with us as we arrange new hours.
Mary Anne Ruddis
Click here to donate on-line.
Mail: American Childhood Cancer Org Inland NW
P.O. Box 8031
Spokane, WA 99203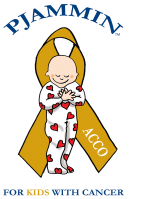 Consider a Pjammin fundraiser at your school or office for Childhood Cancer Awareness Month this September. Funds benefit local children when you designate our affiliate AND research.
Volunteers Make our World go Round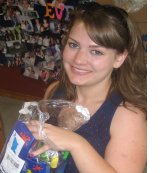 Elaine has been volunteering in our office since February and we are so grateful for all of her assistance. Helping with day to day tasks and events, Elaine has become an invaluable member of our team.
Thanks to all the volunteers working so hard to make this a fun and successful event for the the families.
Click here if you would like volunteer information or contact us at 509-443-4162. Click here for a volunteer application,
Put your Walking Shoes On!
2ND Annual Childhood Cancer Awareness Walk

September is Childhood Cancer Awareness Month

Join us at our kickoff
2nd Annual Childhood Cancer Awareness Walk and Picnic
Monday is the early registration deadline for this year's Childhood Cancer Awareness Walk. Register by Monday and you are guaranteed to receive this year's limited edition t-shirt!
Print Sponsor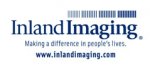 T-Shirt Sponsors
Medical Lake Middle School National Junior Honor Society
Reiber Family
Women in Networking Northwest
K&N Electric
Ameristar Meats
Schneider Family
Come out and show your support for the families living with a childhood cancer diagnosis in our community.
Join Us at Kids Day in Riverfront Park
Stop by and see us tomorrow, August 13, at Kids Day at our booth at Riverfront Park. We will be sharing temporary tattoos, candy, and good conversation!
The annual Kids Day is a chance for kids and their families to enjoy what hundreds of local vendors, businesses, and organizations have to offer kids in the Spokane area including games, prizes, crafts and, best of all.......... IT'S FREE!!!!!!
For more information contact Christine Burge at 509.263.8273 or burgefam@comcast.net If you would like to help out, it's not too late, just contact Christine.
Coffee for Kids Cancer Day is back
2011 Summer Party a Great Success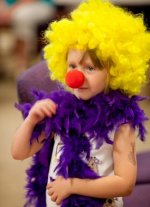 Many Thanks to:
Elaine Williams - Summer Party Chair
Calvary Spokane for providing the great space. Don Pentecost and Adrian and Allison Howell for arrangements and support.

Applebees for the great food
Sue Barfknect, clown: Wind N' Sea Karaoke: McDonalds-drinks
Dolly Ramot - Calligraphy Plus and Richie Lainson - paint project: Andrew Lainson - teen activities: Boomer from the Spokane Chiefs: Spokane Indians - tickets: Apple Rock Farms - prize necklace: Stevens Naturopathic Center - prize: Cartel Hair Salon - prize: Costco - drinks: Rosauers - drinks: KINeSYS - sunscreen: Sweetsation Therapy - sunscreen: Albertsons - ice: Sandpoint Photography - photos: Love Bug Photos - photos
Connie Hill-Bunch - photo buttons: Inland Empire Motorcycle Coaltion for the great prizes. Check out this motorized motorcycle that one lucky winner went home with.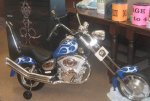 We are a community based organization and we want to thank our community for the AMAZING support for kids with cancer in the Inland Northwest. We represent families who struggle with some incredibly challenging and sometimes crushing circumstances. Your care and concern make all the difference!
Thank you Deer Park Ladies Golf Club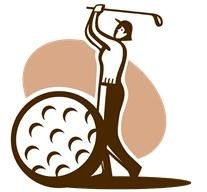 Once again, the Deer Park Ladies Golf Club tournament to beneift ACCOIN was a great success.
Thank you to all the volunteers, sponsors, and golfers who make this event such a success. Special thanks to chairperson Deb Spiger for all your hard work.
Since 2004, the tournament has raised $69,750.00 to beneifit children with cancer and their families in the Inland Northwest.
Thank you all for your continued and steadfast commitment to local children with cancer and their families. Your support makes such a difference!
Pasco Teens' Senior Project benefits kids with cancer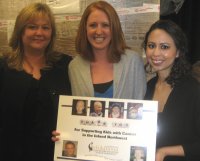 Mary Annd Ruddis, Terra Olson, and Cynthia Diaz
Thank you Terra Olson, Cynthia Diaz, and Isreal Rios for helping kids with cancer for your senior project! The project was such an amazing success and countless kids and families will benefit from your amazing efforts. If you missed the story on facebook, click here: Pasco Teens exceed fundraising goal
Inland Empire Motorcycle Coalition Ride in its 10th year ends ride at annual summer party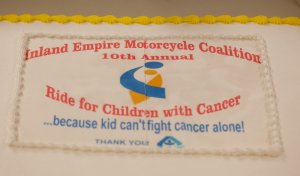 This year's ride brings the 10 year total funds raised to over $30,000.00 The ride ended at the ACCOIN annual summer party with a motorcycle stunt show and extra prizes for the kids.
Thank you for your on-going commitment to the kids and families. The stunt show and prizes for the kids were fabulous. The ride is the 4th Saturday in July.