LIKE us & post a beer comment...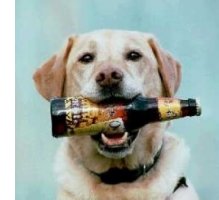 Join the Athens Area Humane Society (AAHS) at beautiful Ashford Manor B&B in Watkinsville, Georgia on Sunday, August 14, 4-7 PM for the Bark & Beer free beer tasting. Expect 30+ craft beers, acoustic jazz from The Perpetrators and an informal dog show with prizes (mutts are welcome to enter). AAHS will be accepting donations and will have animals for adoption. A $10 to $20 optional donation per person is suggested. Interested persons must email owen@ClassicCityBrew.com in advance to reserve free tickets. Attendance is limited to 100. You must be 21+ to sample the beers, and children must be attended at all times. Bring a leash for your dog(s). Event will be outside, so dress in cool clothes and bring your hats and sunscreen.
Cigar City's Beers are Smokin'!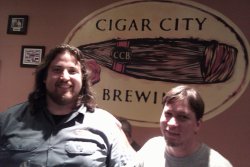 Pictured above are Cigar City's tasting room manager Charlie Meers and brewer Wayne Wambles in the microbrewery's funtastic Tampa tasting room. Despite the fact that Cigar City is only a few years old, Wambles continues to produce characteristic, flavorful ales that have quickly become known as Florida's best. Be sure to stop into the tasting room and brewery on your next visit to the Tampa Bay area. Here are some tasting notes of upcoming Cigar City brews from Owen's recent visit with Charlie and Wayne...
Big Dummy - An American amber ale with 65 IBUs and French Saison yeast, this 7% ABV offering will be available in draft form only in the state of Florida. It packs great notes of Citra and Simcoe hops with an appealing balance of fruity esters and hops supported by a pleasing malt foundation.
Black Whole - An 8% ABV tribute beer to one of Wayne's favorite bands from Montgomery, AL, this is a hybrid of a Belgian-style dubbel and English porter. Also fermented with a French Saison yeast, this beer is dosed with dark candi sugar and will be available in bottles in Cigar City's tasting room and in certain areas of Alabama.
Rum Barrel Aged Imperial Pumpkin Ale - Owen tasted the amazing pilot batch from the secondary fermenter at Cigar City, and the main batch will be brewed around the first week of August to be called Good Gourd. At 9% ABV, this beer is packed with flavors of vanilla, cinnamon, nutmeg, allspice and pumpkin. It's like pumpkin pie and rum raisin bread pudding in one delightful beer - very rich and decadent.
Dos Costas Oeste - This collaborative ale done with The Bruery combines coriander, ginger, sweet orange peel, cedar wood spirals and 9% ABV, producing an extremely complex ale that evolves in aroma and flavors as it warms and flows over the palate. Aiming to package the main batch in 750 ml bottles, Wambles plans three different wood versions with three different labels. Each label will highlight the contribution of the specific type of wood - quite an interesting and creative idea.
In Memory of Brittney Watts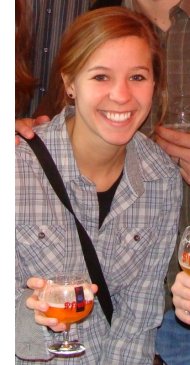 Many of you are probably aware of the recent tragedy that took the life of Brittney Fox Watts, a member of the Terrapin Beer Company family.
Brittney was a vibrant, lovable young lady who loved craft beer and came along with husband Brian Watts on Owen's beer excursions to Belgium and England. She was a constant delight, and we will miss her very much.
Brittney's brother is the southeastern rep for Heavy Seas Brewery in Baltimore, and tentative plans are underway for a joint beer from Terrapin and Heavy Seas that will be produced and labeled in Brittney's honor.
Donations can be made in Brittney's memory to the Children's Health Care Fund or Georgia Organics.
Terrapin & Nøgne Ø Plan Collaboration Ale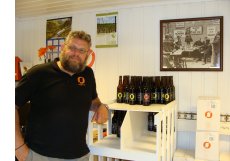 Owen Ogletree and The Beer Wench enjoyed a delightful visit to Norway's Nøgne Ø Brewery last June. Owner Kjetil Jikiun (pictured to the right) created a brewery out of a love of craft beer and a deep desire to spread this love to the beer drinkers of Norway. Kjetil's fine brews have also become a hit in the USA. Look for Owen's Norway beer report in an upcoming issue of All About Beer Magazine.
Owen is proud to announce that Nøgne Ø has agreed to do a collaborative ale with Athens' Terrapin Beer Company next February. Owen Ogletree, Spike Buckowski (Terrapin co-owner & brewer) and Dustin Watts (Terrapin VP) plan to fly over to chilly Norway in the winter to help produce a new beer with Kjetil at Nøgne Ø's beautiful brewhouse that was once a small power plant. Spike's only request is for the new beer to contain a percentage of rye, of course.
Kjetil responded, "I like rye a lot too. We use it in six or eight of our beers. Up to this point, we have only used pale rye malt, but recently we received our first shipment of crystal rye malt, which we plan to use in our main Christmas ale for this season. I guess Nøgne Ø's signature is that we are somewhat "mid-Atlantic" in our profile - conservative British and Belgian grains, and liberal use of American hops. In Norway we are considered to be extremely hop oriented. In the US our beers are considered fairly malty."
Learn more about the two breweries at...
Featured Beery Links & Events
8/3/2011 - COPPER CREEK CASK ALE - Athens, GA. 6:00 PM. Sample the monthly cask offering at the Athens brewpub.
8/13/2011 - TERRAPIN BACK TO SCHOOL BASH, Athens, GA.
8/14/2011 - BARK & BEER - See complete details listed at the top of this newsletter.
9/2-9/4/2011 - SAVANNAH CRAFT BREW FEST - See Savannah's lovely historic district, visit its wide range of fine pubs and enjoy the city's popular Labor Day weekend beer festival. www.savannahcraftbrewfest.com
9/24/2011 - TERRAPIN HOP HARVEST party and tour, Athens, GA.
9/29-10/1/2011 - GREAT AMERICAN BEER FESTIVAL, Denver, CO. Owen and The Beer Wench have once again been invited to judge at the world's largest beer festival. This year's GABF sold out in record time, so if you have never attended, be certain to get your tickets early for 2012. Be sure to LIKE Brewtopia Events LLC on Facebook to follow Owen's posts from Denver.
10/1/2011 - HOToberfest Atlanta, GA. www.hotoberfest.net
10/8/2011 - BRAMWELL, WV OKTOBERFEST - Join Owen and The Beer Wench at West Virginia's most enjoyable beer celebration. www.bramwelloktoberfest.com
BREWTOPIA EVENTS' FULL INTERACTIVE BEER CALENDAR is up and better than ever - featuring the best beer happenings around the Southeast and beyond.

Trendy Craft Beer vs. Traditional Cask Ale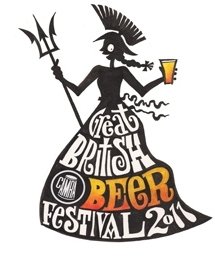 By Owen Ogletree
With my plane ticket in hand for next week's grand Great British Beer Festival (GBBF) in London, I'm a bit troubled by the new trend that seems to be pitting new craft beer styles against traditional cask ales. I absolutely love cask mild ales, golden ales and bitters while sitting in homey, old pubs in the UK. However, it seems that the young crop of craft beer drinkers in the UK want more bottled and kegged versions of higher gravity, American-style craft beers these days. The young guys at Scotland's impressive Brew Dog brewery just butted heads with the organizers of the GBBF over having some of their kegged craft ales at the cask-focused fest, and Brew Dog was actually kicked out of the fest lineup! What does the future hold?
Look for my full report on the GBBF and the UK beer controversy in the next Brewsletter. Be sure to LIKE Brewtopia Events LLC on Facebook to follow Owen's live posts from London.
Greenville's Downtown Craft Beer HotSpots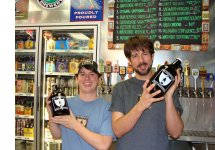 Head to downtown Greenville, SC for great restaurants, pleasant walking in the Reedy River Park and some truly amazing craft beer locales.
Trappe Door - Owned by Josh Beeby of Barley's Pizza, this Belgian-themed pub and restaurant offers a wide range of draft and bottled Belgian-style ales and mouth-watering food items. After enjoying lunch and regional craft beers at Barley's Pizza, head outside and down to the cellar location of Trappe Door for Belgian ales and dinner!
Greenville Beer Exchange - Just around the corner from Barley's and Trappe Door, sits one of the very best craft beer retail stores in South Carolina. Greenville Beer Exchange offers a vast selection of bottled beers from around the world and growler jugs to-go. These guys are serious about their craft beer - every light source in the place (bulbs, windows, door, etc.) is coated with UV blockers to protect the beers. Pictured above are GBE's Zack Shollenberger and Cameron Read at the store's growler station.
Owen's Pub Report from Reading, UK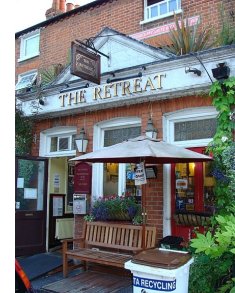 Located just a 30 minute train ride west from central London, the personable town of Reading makes for a wonderful pub crawl by foot that can easily be done in a single afternoon and evening.
Owen and The Beer Wench enjoyed pints at nine fantastic Reading pubs last June. Click here to see Owen's photo album and captions of each place. Note the dangling monk in the photo from one Wetherspoon's pub, and read about the new craft brewpub in Reading.
Great Beer Adventures from Owen
With All About Beer Magazine's continued series on entertainment, Owen Ogletree explains in the current issue how to hold a beer event for you and your friends. From brewery tours by bus and pub crawls to themed wedding receptions or clubhouse meet-ups, Owen provides the basics to get your own beer event up and running. Be sure to pick up the current copy of AAB to read the entire story.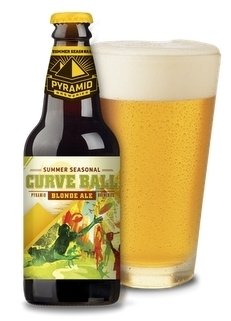 Pyramid Curve Ball Blonde Ale
This extremely drinkable, golden summer seasonal is a crisp, clean-tasting, cold conditioned ale - the perfect accompaniment to summer.
Original Gravity: 12.00
ABV: 5.0%
IBUs: 18
Malts: 2-Row Barley, Malted Wheat
Hops: Vanguard, Perle
Food Pairings: Seafood, Salads and Grilled Brats