September was a busy month. Thank you everyone who helped to raise awareness and funds during Childhood Cancer Awareness Month.
Everyone working together makes a big difference.
We are getting ready to head into the holiday season. Hard to believe it is that time of year again. We have lots planned.
Our Family Fun Night at Bumpers in October and our upcoming Christmas Party in December will be lots of fun for families to connect and have a good time.
The teen Halloween party will be combined with our Bumpers night and the teen Christmas Party is being planned.
The first ever WineSong on December 9 will be a very special evening. One of the organizers is a parent of a childhood cancer survivor making this a very personal night. This unique event is sure to be a great time while raising money for a great cause.
Mary Anne Ruddis
Click here to donate on-line.
Mail: American Childhood Cancer Org Inland NW
P.O. Box 8031
Spokane, WA 99203
Volunteers Make our World go Round

It's that time of year again.
The purpose of our Adopt-A-Family program is to provide financial and emotional support during the holiday season with gifts to each family member.
We will be assigning families to sponsors by November 1 to allow enough time for shopping and delivery by the first week of December.
If you or your business would like to adopt a child with cancer and their family for Christmas, please email mkobylus@accoinlandnw.org or call 509-474-2759.
The Inland Northwest rallied to support kids with cancer.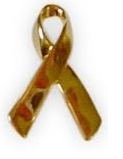 Thank You to our community for the overwhelming support for the youngest cancer patients in the Inland Northwest.
Whether you walked, ate, enjoyed coffee, tasted wine, lit candles, golfed, BBQ'd in the park, scrapbooked, jumped, danced, donated, or wore a gold ribbon, you gave from your heart to ensure that kids don't fight cancer alone.
The funds raised will support programs and services in the Inland Northwest for kids with cancer and their families. We will pay for gas cards, grocery cards, cafeteria meal tickets, parking validation, car repairs, heating assistance, educational assistance, temporary housing, and a wide variety of emergency expenses that families encounter. We will also be there as a support network to bring families together for fun and stress relief at support groups and fun family events. This is because of you. This is what you are doing. This makes a difference.
September may be over, but childhood cancer is still here. Continue to wear your gold ribbon. Continue to advocate. Continue to support the youngest cancer patients in our region.
...because kids can't fight cancer alone
First Annual WineSong Event to benefit ACCOIN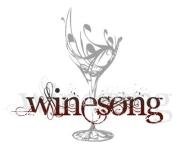 1st Annual WineSong
Benefit for the American Childhood Cancer Organization of the Inland NW
Friday December 9, 2011 7PM, 1017 W. 1st Ave. Spokane, WA. Tickets are $15
WineSong is an idea for a special type of community event and concert, created by Jonathan Nicholson, and co-organized by Jonathan and Gary Burris.
The idea is simple.
Go out for an evening, enjoy some beautiful acoustic music and some wine (or coffee, if you prefer), watch a painting being created on the spot, and listen to a few beautiful and inspiring stories from some very brave individuals in Spokane.
By going out and having an enjoyable evening, you are helping raise money for a local organization that directly helps children with cancer and their families.
We want to entertain you!
For more information: check out WineSong facebook event page
We are a community based organization and we want to thank our community for the AMAZING support for kids with cancer in the Inland Northwest. We represent families who struggle with some incredibly challenging and sometimes crushing circumstances. Your care and concern make all the difference!
Wells Fargo Dealer Services 2011 Golf Challenge proved that a small committed group can do BIG things

Thank you to all of the golfers and sponsors whose generosity raised $12,500.00 to assist local kids with cancer.
Coffee for Kids Cancer Day was a great success!
2nd Annual Childhood Cancer Awareness Walk

This year's walk raised $5000.00. Thank you to all the volunteers, walkers, sponsors and donors who made it possible.
Shari's Restaurants raised funds and awareness throughout the month of September at 8 locations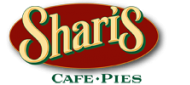 A big thank you to Shari's Restaurants, the employees, and customers who offered support for local children with cancer throughout Childhood Cancer Awareness Month. The totals are not in yet, but every gold ribbon given out, every ribbon placard signed, every poster read, helps to raise awareness about childhood cancer. As a community, we can make a direct and positive impact on families who have heard the devastating words, "your child has cancer."
Nectar Tasting Room inaugurates
"Cheers for Charity" to benefit ACCOIN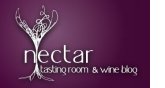 Wine always tastes good but it was especially sweet on September 29th when the Nectar Tasting Room pledged 10% of proceeds for the night, $25 for each membership sold, and an additional $1 per bottle for wine sold throughout the weekend to support the American Childhood Cancer Organization Inland Northwest. Nectar also collected donations during Childhood Cancer Awareness Month. The total raised - $492.00 Thank you.
Tri-Cities Fundraisers exceed expectations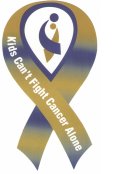 Two new events in the Tri-Cities during Childhood Cancer Awareness Month exceeded expectations and are destined to be repeated next year. Thanks to Angie Ivey, event organizer, a dedicated group of volunteers, generous donors and sponsors, and a giving committed community, the two events raised $2700 in their first year.
Thank you to The Ultimate Crop Day sponsors:
Creative Memories - Jennifer Wall
Stampin Up! - Sandra Kirdwood
Born Again Boxes
Pickin' In the Park - Sponsors and Thank you
Thanks BrickHouse Massage and Coffee Bar
Thanks so much BrickHouse Massage and Coffee Bar for offering customers an opportunity to be involved during Childhood Cancer Awareness Month by accepting donations and promoting the Gold Ribbon, which is the international symbol for childhood cancer.
We appreciate your commitment throughout the year providing much needed massage and paraffin hand waxing every other month at our Monthly Support Lunch.
Zumba Party was fun with a purpose.

Thank you to the Salvation Army for donating space, all of the Zumba instructors who donated their time, and Jenny Cumbie for organizing our first ever Zumba Party to benefit the American Childhood Cancer Organization. The event raised $326.00 and awareness for kids with cancer. Click here for Pictures
Jump and Bounce dedicated Monday afternoon jumps to help kids with cancer

Thank you Jump and Bounce for your continued support. Jump and Bounce has been raising awareness about kids with cancer for a few years. During September, they donated a portion of Monday jumps to American Childhood Cancer Organization Inland Northwest. All of us working together make the world a better place.