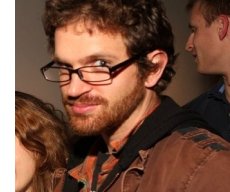 Black Lawrence Press is very pleased to announce that Russel Swensen has won the Spring, 2011 Black River Chapbook Competition for his manuscript Santa Ana.
Russel currently teaches at Prairie View A&M University. He earned his MFA in fiction from the California Institute of the Arts and his doctorate in poetry from the University of Houston. His fiction and poetry have appeared in Black Clock, Quarterly West, Prick of the Spindle, The Collagist, and elsewhere. In 2009 he was the recipient of the American Academy of Poets/Brazos Award. His poetry chapbook, Santa Ana, was a finalist for the 2010 Gold Line Chapbook Contest. He is currently at work on a book titled The Magic Kingdom. He lives in Houston with his rat terrier, Zulu.
We thank everyone who participated in the chapbook competition. Complete lists of the finalists and semi-finalists can be found on the Black Lawrence Press blog.