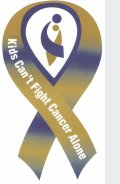 As we wrap up Childhood Cancer Awareness Month 2011, please consider showing your support locally for the youngest cancer patients in the Inland Northwest. As we all know, childhood cancer awareness needs to continue all year but this month, September, is a time for the community to rally their support. Opportunities abound locally in Spokane, the Tri-Cities, Moses Lake, Lewiston, Moscow, or Coeur d'Alene. You can participate by eating, drinking and dancing - how great is that?
Childhood cancer is the number one cause of disease related death for children. Read more about childhood cancer statistics by clicking here.
Childhood Cancer Awareness is about raising the issue in the minds of the general population to advocate for kids and push for better research. Read more about Why Research is needed by clicking here.
Locally, we assist families through direct emotional, social, and fincancial support.
See below for a wide range of activities to support childhood cancer patients during this special month dedicated to the most vulnerable cancer patients among us - children.
If you have any questions or would like more information, please call our office at 509-443-4162 or visit our website.
Please be sure to let these community partners know how much you appreciate their efforts!