We wish you a peaceful and joyful holiday season!
For those who are struggling with challenging circumstances, may you find a peace that surpasses our humble understanding.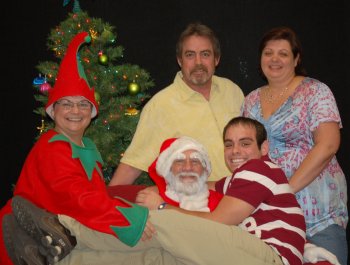 Teen Group Leader and childhood cancer survivor, Andrew Lainson, and parents,
Kimberly and Richard with Santa and his favorite Elf!
For more pictures from our 2011 Christmas Party click the link to our FaceBook Page

Thank you very much for your past and continued support in the coming days. The kids and families need you.
Working together, we make a difference.
...Because kids can't fight cancer alone!