Follow our craft beer travels on Facebook...
Athens, GA Beer Weekend Culminates with Classic City Brew Fest!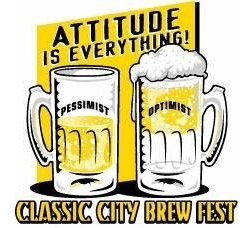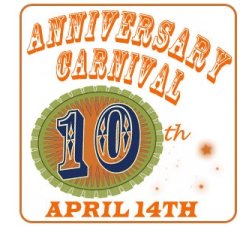 Our 17th annual Classic City Brew Fest on Sunday, April 15, 2012 in Athens, GA will feature almost 250 of the greatest craft ales and lagers from around the world, live music from Steel String Session, and an exciting new cask ale pavilion with 15 rare, many one-off firkins. Tickets are only $39.99 each! For tickets and complete details, visit www.brewfest.net.
April 13-15 marks a significant craft beer weekend for Athens, GA culminating in the 17th annual Classic City Brew Fest on Sunday, April 15. Leading up to the fest, Aromas will host an enjoyable Barrel Aged Brewhaha evening on April 13 at 6 PM with ten rare, barrel-aged drafts from Lost Abbey, Founders, He'Brew Weyerbacher, Terrapin, Jolly Pumpkin and more. Trappeze Pub in downtown also plans tappings of special ales and lagers on Friday, Saturday and on Sunday after the Brew Fest. Copper Creek brewpub in downtown Athens always serves up an excellent range of house brews as well.
Be sure to also hit the huge Terrapin Anniversary Carnival that will celebrate ten years of Terrapin on Saturday, April 14, 4:30-8:30 PM. Terrapin plans to release their amazing Anniversary Ale at the event and offer ten casks, barrel-aged beers and carnival games (including a dunk tank filled with beer).
For any lover of craft beer, what better reason is there to spend the weekend in Athens? Come join us!
Why not VOLUNTEER at the Brew Fest?
It's really fun to pour and be a part of the festival, and when the festival clean up is over, the volunteers get to participate in the fantastic volunteer party with beers and food! There is also a free t-shirt and other goodies in it for you. Volunteers must be at least 21 (photo IDs will be checked) and are NOT permitted to drink during the hours of the fest. We also need people to help work the door, run the registration booths out front, and dump the dump buckets. There will be a preview volunteer meeting at Trappeze Pub in Athens on Tuesday, April 10, 2012 at 7 PM for those who want to sign up in advance for their favorite tables. The MANDATORY meeting for ALL volunteers is at 11:30 AM SHARP in the Foundry's Melting Point music hall on the day of the fest (April 15). Reply to this newsletter to let Owen know that you are interested in volunteering, and be sure to put the word VOLUNTEER in the subject line of the email. Bring your friends to volunteer too - we need lots of help at the event!
Classic City Brew Fest Sponsors: Athens Area Humane Society, Terrapin Beer Company, Five Points Bottle Shop, Redhook, Trappeze Pub, Chops & Hops, Brewtopia LLC and Foundry Park Inn & Spa.


Southeastern Brewers Win Big at Atlanta Cask Ale Tasting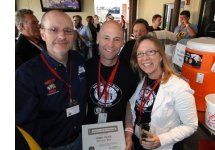 Brewers from Georgia and the Southeast did extremely well at last January's impressive Atlanta Cask Ale Tasting, with the first place specialty award going to Red Hare's Chocolate Porter containing dark cocoa, midnight wheat and Creme De Menthe. Thomas Creek's Chocolate Orange IPA, showing off notes of cocoa powder, Sorachi Ace hops and bitter orange peel, took second place specialty. Wrecking Bar nabbed third place specialty with their Colin's Apple Brandy Wee Heavy - a strong Scotch ale with apple brandy aging. Third place classic style went to the rich and potent O'Dempsey's Your Black Heart Russian Imperial Stout, while People's Choice was awarded to 5 Seasons Prado's Just Baked Apple Pie ESB that was blended with hard apple cider and spices.
Check out descriptions of all 38 casks and see photos from the event.
Georgia's Chance to Update Brewpub Laws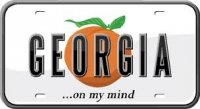 Moon River's John Pinkerton reports on the progress of Georgia's House Bill 472 that will impact brewpubs... "This bill seeks to increase the total production limit of Georgia brewpubs from 5,000 barrels to 10,000 barrels per year, increase the sales limit to the wholesale tier from 500 barrels to 5,000 barrels per year and strike the words 'for draft only' from the current law. This bill does NOT change the current prohibition for brewpubs on growler sales. HB 472 virtually sailed through the House, passing by a vote of 152 to 6. At the time of this writing, the Bill has already been read for the first time in the Senate and will soon be heard in the Senate Regulated Industries Committee. We anticipate a favorable report and hopefully soon thereafter we will see the Bill passed in the Senate. A number of brewpubs in Georgia, including Moon River, are eagerly waiting for the green light on some long-standing desires to grow our brands."
Report from Brewtopia's Latest European Group Beer Trip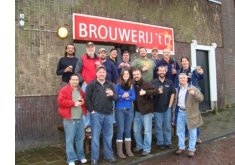 Our 4th annual Brewtopia group beer trip to Europe took us to Amsterdam, La Trappe, Gent Belgium, Rodenbach, Gaverhopke, Alvinne, Gruut, Cantillon, Heeren van Liedekercke, the best Kolsch taverns in Koln and the greatest Altbier spots in Dusseldorf. What an amazing beer experience!
Click here to see the photos and videos and get the rundown on all the locations we visited. A special video is included on the page featuring the brewer at Cantillon in Brussels talking about his recent experiments in fermenting sour lambics in wine vessels. Check it out.
The Beer Wench Forges Her Own Oregon Beer Trail
From The Beer Wench...
Recently, I returned to the Pacific Northwest with my soul-mate, Owen. We have visited several times before, and each time I return, it feels like a homecoming. I love the scenery, the people, the weather, the food, the beer…the life. This time was no exception. Landing in Seattle, Washington late, we headed for one of our favorite brewpubs, Elysian Fields home of Avatar, their jasmine IPA, which is one of my favorites. As it would happen, there was a soccer game taking place at the stadium next door. We barely made it before the game let out. Although, it is a rule that they do not do samplers on game nights due to the crowds and mayhem (plastic cups only), they granted a reprieve to two visiting beer writers, and we were able to sample many of their brews including their pumpkin ales of which they had several. I believe we tried six or seven. All were different. All were good. We managed to grab a bite to eat (veggie meatball sub for me) and a couple of beers before the crowds overcame the place. We headed to the hotel to get a good night's rest.
Click here to see the full report and photos.
Featured Beery Links & Events

03/07/2012 - CASK ALE NIGHT at Copper Creek in Athens, GA. Stop by at 6 PM to see which special beer the brewer has conditioned in a firkin for the crowd.
03/10/2012 - BREW YOUR CASK OFF at SweetWater Brewing in Atlanta. Click here for tickets and the whole scoop.
04/15/2012 - 17th annual CLASSIC CITY BREW FEST - Athens, GA. There is a reason why many consider this to be the best beer festival in the Southeast. Please don't miss it! www.BrewFest.net

09/14-22/2012 - Owen Ogletree is hopping on board to host the 14th annual Magic Happens Beer Cruise sailing from Vancouver BC south to Victoria, San Francisco, Monterey and San Diego. Owen will run onboard talks, tastings and beer bingo, and our port excursions will include some delicious brewpub and craft brewery visits. What a fantastic, beery holiday gift this cruise would make! To book, contact Michael or Marcie at 800-824-4968 / travel@magichappens.com.

BREWTOPIA EVENTS' FULL INTERACTIVE BEER CALENDAR is always just a click away - featuring the best beer happenings around the Southeast and beyond.
Yorkshire, England's Perfect Pint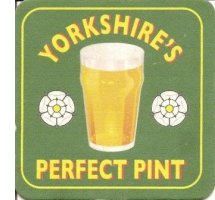 YouTube now offers a chance to view all nine short episodes of the UK's beer series Yorkshire's Perfect Pint. The delightful show follows a very enthusiastic lover of cask/real ale who is also a Yorkshire pub owner on his quest to find the best cask ales to feature at a small beer festival at his pub.
The show really captures the beauty and appeal of quaffable, elegant cask ales in the UK. The host visits several small breweries, a malting facility and local beer festivals.
Head to YouTube to check out all nine episodes.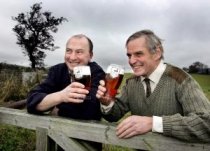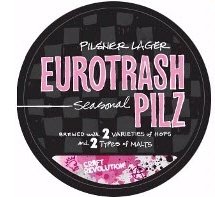 Southern Tier Eurotrash Pilz
From the guys at Southern Tier...
What started as a way for our cellarmen to propagate yeast for our summer seasonal Farmer's Tan has taken on a life of its own. Originally brewed as a house draught brand and made in very limited quantities, Eurotrash Pilz is now available in our seasonal lineup. Fitting perfectly between Old Man Winter and Hop Sun, this addition will help bridge the gap between winter and the summer months. Eurotrash Pilz is a lightly carbonated, malty pilsner, and is perfect for session drinking.
5.2% abv. • 5ºL • Pilsner Lager • 12 oz (6 pack & 24 bottle case) / 1/2 keg / 1/6 keg
Follow Brewtopia Events on Facebook!

CLICK HERE to "like" Brewtopia Events on Facebook and see photos and posts from Owen Ogletree and The Beer Wench as they sip, quaff and sniff craft beer around the world. Also join in our lively craft beer discussions, posts and updates on exciting beer happenings!
COMING UP...
Owen posts from San Diego's Craft Brewers Conference.
Get the scoop on the best casks at SweetWater's Brew Your Cask Off.
Hear about the grand opening of the new cask ale brewpub in Griffin, GA - Eagle & Lion.