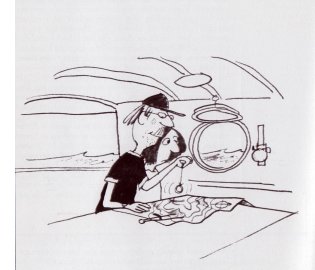 The sailing season is upon us and timeshare reservations can now be made. I need any priority scheduling events, such as maintenance, instruction, evening sails, or special events sent to me so that I can get them in the scheduling calendar. Please provide this information as soon as possible so that your event is secured and timeshares don't have to be cancelled.
Here are a few reminders for keelboat captains in order to make the process work best for all of us:
1-Please limit your calls to 9AM-9PM, unless it's an emergency. Feel free to email me anytime.
2-Use the ASI website to check on availability of keelboats before calling. It is updated daily. You can also click on an entry in the calendar to obtain more details, such as the timeshare hours and the designated captain of a timeshare. That information can be useful for several reasons, such as checking with the previous captain on any problems he experienced with the boat, arranging a transition with the next captain, or notifying the next captain if you are going to be late.
3-When leaving voicemail requests, please speak slowly and clearly, especially when leaving numbers. I often have to listen to a message several times to get all the information.
4-Be sure to notify the Boat Captain and Keelboat Scheduler if a boat needs immediate attention that could affect safety & future timeshares.
5-Remember that reservations are made on a first-come, first-serve basis and are not held or confirmed for you until secured with a credit card.
6-Make your reservations as far in advance as you can. I will do my best to respond to last-minute requests, but cannot guarantee a response in less than 24 hours. (I have a life too!)
7-Finally, Do NOT take a boat without clearing it with the Scheduler first, even though a boat appears to be available or your boat becomes disabled. There have been situations where a member who has reserved and paid for a timeshare arrives later and finds the boat gone. It may also be a safety risk for you and your passengers, as the boat may have been taken out of service or have special instructions that the Boat Captain has asked me to convey.
A special welcome to all the new Level 2 Captains. Have a great summer and great sailing season! Hope to see all of you out on the lake.
Jon Buyle, Keelboat Scheduler
313-881-6393
jmb51@hotmail.com