ACCOIN Board Elections coming

It is time for your Board Elections. As a membership organization, you choose who represents you. As you may or may not know, our board members must be from a majority of family members - either parents, survivors, or extended family members.
The philosophy is that we will always have our finger on the pulse of childhood cancer because those who have had first hand experience will shape our programs.
Our Summer Party is our annual membership meeting and final ballots will be available and collected there. Watch for more information.

Our hearts and prayers go out to all families struggling with the loss of their child.
On June 18th we said goodbye to Chase Warrington. Chase was initially diagnosed with leukemia in December of 2008 and relapsed this past January. He was joy to all who knew him and will be missed. Our hearts and prayers go to his parents Tami and Scott and his extended family and friends.
Our June 30th lunch for bereaved parents was lightly attended but all who were there agreed that we should definitely schedule another one. Watch for more information in the next few months.
August 17 - 19 Grieving in Plain Sight
A portion of ticket sales will be donated to American Childhood Cancer Org Inland NW and Make-A-Wish. We will also have an information table at the event. If you would like to submit a memorial for our newsletter for your child, please email mruddis@accoinlandnw.org

Help us increase our Facebook "Likes." If you have not already done so, please add our page and share with your friends. We need your help if we are to get to 1000 followers before Childhood Cancer Awareness Month this September.
Extending our Hand to New Families

Welcome to all new families. We are here to assist in any way we can.
Morgan was diagnosed with leukemia in January and is 7 years old. She likes stuffed animals, art, and singing. She lives with mom, Elaine, and brother Kip in Richland.
In May, 5 year old Nereyda was diagnosed with leukemia. Nereyda likes Barbies and Dora the Explorer and lives in Pasco with mom and dad, Arnoldo and Ana. Nereyda has one brother and one sister, Eduardo and Adilene.
Six year old Jalen was diagnosed with leukemia in May. Jalen likes video games riding bikes, playing basketball, nerf guns and video games. Jalen is from Spokane. Dad is Jason, mom is Kellie and Jalen has two brothers Jaysen and Jorden, and one sister, Khloie.
Garbrielle is five years old and was diagnosed with leukemia in May. Garbielle likes princess, Ariel, Tinkerbell, Hello Kitty, and LaLa Loopsy Dolls. Mom is Kathy and dad is Ryan. They are from Kalispell, Montana.
Landon was diagnosed with Leukemia in June. Landon is 5 years old and lives in CDA with his mom Tracy.
Bryan was diagnosed in June with synovial cell sarcoma. Bryan is 14 and lives in Benton City with Mom Mary and dad Larry and sister, Roni. Bryan likes swimming, baseball, working out, video games, and books.
Please stop by our office, call 509-474-2759 or 509-443-4162, or email: office@accoinlandnw.org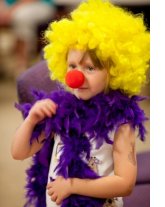 Invitations for our annual Summer Party have been mailed.
If you haven't already, RSVP to patty@accoinlandnw.org today.
This year we will be having a Picnic in the Park at Browns Park in the Spokane Valley.
We have great food from Texas Roadhouse lined up, face painting, motorcycle side-car rides, and lots more to come.
The summer party is also our annual membership meeting. We hope you can attend and lend your voice to choosing our next board members.
Family Night at Sacred Heart Children's Hospital

Typically the third Wednesday of every month from 6:00 PM - 8:00 PM
*Except March, October, and November we will meet the third Tuesday. Click the link above for dates.*
Join us July 18, 2012
Families will enjoy a FREE dinner starting at 6:00pm, so get here on time while it's still hot!
Separate support groups will follow from 6:30-7:30 PM
The children's program will consist of therapeutic games and crafts, team building activities, and times for emotional expression.
Teens will have similar opportunities, with that "teen spin" on things to keep it interesting.
Parents Group Topic -
July we will have a representative from PAVE
(see calendar for additional information)
RSVP is requested to plan for food: 509-443-4162
Email: mruddis@accoinlandnw.org
or to Maggie, Kim, or Nettie
Support from: SHCH,ACCOIN, RYPIEN FOUNDATION


Join us August 25 for our third annual Childhood Cancer Awareness Walk. Click here for more information and to download a registration form.
Registration forms will be in the mail this week.
Together we will put a face to kids with cancer. Rare? Hah! If all of our members showed up, the community would see that childhood cancer is more prevalent in our own backyard than most imagine.
Let's do it!

We are very pleased to partner with the Inland Northwest Blood Center this year. The Blood mobile will be at the walk because we literally want your blood and your family, friends, and co-workers! Kids with cancer use A LOT of blood products and this seemed the perfect place to educate and encourage the community to give this most fragile of resouces. To be successful, we need blood donors to sign up prior to the drive by using the walk registration form or directly at www.inbcsaves.org - be sure you let them know it is for the American Childhood Cancer Organization drive.
Let's bring the community together to support local kids with cancer!
If you would like to help with planning, please call 509-443-4162
Childhood Cancer Awareness Month - September

We have many events coming up in September. Watch for our official Childhood Cancer Awareness Page coming soon.
Check the calendar to the left for current events.
Contact us with ideas or to learn ways to get involved. office@accoinlandnw.org or call 509-443-4162.
Teen and young adult (TYA) news
The pool party has been delayed. Check the teen facebook page for updates.
If you have any suggestions for teen activities, contact Andrew Lainson aglainson@gmail.com Or Abby Lynde
Click here for the ACCOIN Teengroup Facebook page.
Sacred Heart Pediatric Palliative Care Conference 2012
Bridging the Gaps in Pediatric Palliative Care:
Save the date ~October 25th & 26th ~ for this important conference.
Click here for the SAVE THE DATE FLYER.
For more information contact Krista Robak at Sacred Heart Children's Hospital Sunflower Program.
There is not cost for Parents and Caregivers to attend. Help open the lines of communication between everyone involved in your child's care.
If you know anyone who would be interested in our news, please share this newsletter with them. Click here to subscribe.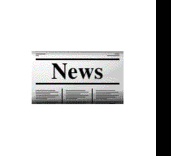 This is a place for members to share their news.
We are a membership organization ~ we are you. We know at ACCOIN what children with cancer and their families struggle with on a daily basis because we have been there too.
We can help spread the word about events that are in-line with our mission, news that your family would like to share, or just your thoughts and ideas.
From our friends at the Anna Schindler Foundation ~ click here for a link to their upcoming golf tournament.
Send your stories, tips, recommendations, trips, weddings, graduations, events, ~ anything you would like to share to: mruddis@accoinlandnw.org.