8/11-8/12, 2012
Audre... Santa Fe, NM
928-300-5090
8/24-8/26, 2012
Marah... Fort Wayne, IN
928-300-4674
8/31-9/2, 2012
Dana & Sam... Cornville, AZ
928-202-8193
9/14-9/16, 2012
Kat... Carbondale, CO
970-366-0963
9/21-9/23, 2012
John... Simsbury, CT
860-922-6846
9/21-9/23, 2012
Holly... LaGrange, IL
708-352-8481
9/28-9/30, 2012
Kat... Conifer, CO
970-366-0963
10/5-10/7, 2012
Siddiqa... Ardmore, PA
610-340-4769
10/12-10/13, 2012
Dana & Sam... Santa Fe, NM
928-202-8193
11/10-11/12, 2012
Sam Berne... Tesque, NM
505-984-2030
11/16-11-18, 2012
Dana/Sam...Cornville, AZ
928-202-8193
11/16-11/18, 2012
Holly Kooy... LaGrange, IL
708-352-8481
We will share with you many tools, techniques and essences for the Ascension and for raising your vibration and living from your heart with integrity, transparency and joy. Meditations, conversations and sharings will help integrate our learning. At night we will vector under the stars, as ambassadors to the Universe, and learn how to join our energies with our star ancestors.
"Love is not for cowards."
Nov 3-4, 2012
Cost $333
Call 928-649-9968 for info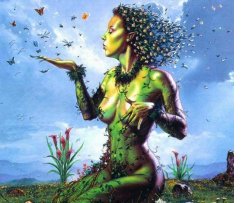 Breathe… Are you breathing? Are you connected to the breath of the Earth—The Earth Breath? This breath is the heart of our existence. It is what breathes life into us, our connection to all, awaiting our re-membering, our re-union to our sacred path. The energy of this Earth Breath pulsates new life and transforms the very nature of our being.
Nature--Earth—Breath--our profound connection to it will be our survival. This connection will bring forth our illumination and transformation. The Earth in all her magnificence is our ally. Bring this energy forth through your feet and up into your body and into your awareness. Infuse and anoint your vessel, the container for your soul with essential oils daily, and it will assist in bringing forth the authentic light that you are. When you anoint your body with these sacred essences, the essence breathes Earth into you. It connects you to your breath, your soul, so that you can release what no longer serves. It allows you to open up, take in and receive.
So my dear friends, I invite you all to inhale and receive the Earth. With the help of the essences, take in all She has to offer. It is vital during this time of change. She has been waiting so long.
I dance the Earth Breath into me and it connects me to you and to all life everywhere.
Diving deeply within the breath of my being--with love,
Cynthia... and the WOTE Folk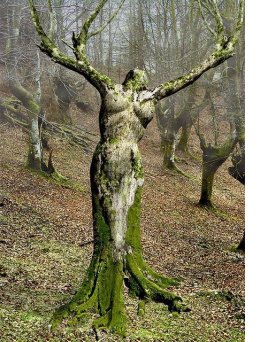 I wanted to take a moment to speak about our level I classes. If you have taken our training you will understand and know the experince that I am writing about, but I have found that most people have a misconception about what really happens in these trainings. These classes are transformational. You come in one person and come out totally transformed into a more authentic Self. You gain a deeper connection to the Natural World around you. When you put hundreds of drops of pure essential essences "neat" on the body, (and we do) your heart opens wider and deeper. Joy and bliss increase exponentially, and your world changes in a positive way. You are happy to take full responsibility for your health, your happiness, and your attitude. These sweet devas are such an important tool, regardless of your occupation or healing modality. They make life so much better. The essences can support you on the journey of Ascension (or any journey) and have no adverse side effects. We have seen such profound shifts in the lives of our students, teachers and clients.
Our teachers are of the highest integrity and heart. They possess an enormous amount of knowledge of the Natural World. We trust and honor each and everyone one of them.
If you or anyone you know is interested in leaning more about essential oils and raising their vibration to new heights, please pass this information on to them. This is so much more than an essential oil class. Our teachers have new classes scheduled for the fall. Give them a call if you are interested. You won't be disappointed. I promise.
The Role of the Masculine...a workshop for men
Men are in trouble today. Through the media, culture and religion, men have bought into many distorted ideas about their masculinity which perpetuates their own dysfunction. In this workshop you will learn to navigate your role as husband, father, friend and lover in this changing world. Some topics will include; sexuality, prostate and testicular health, erectile dysfunction, high blood pressure, digestion and so much more. This two day workshop will be lead by one of WOTE's amazing teachers, Dr. Sam Berne and WOTE's founder Barry Kapp. Come learn from these i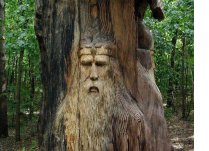 ncredible aromatherapist's and healers. This workshop will be held in Sam Berne's fabulous Geo Dome in Tesuque, NM
December 8-9, 2012
Cost $333
Call 928-649-9968 Barry or 505-984-2030 Sam Berne For more information Click here