10/13-10/14, 2012
Dana/Sam... Santa Fe, NM
928-202-8173
10/26-10/28, 2012
Leila... Qualicum, BC
917-273-6530
10/27-10/28, 2012
Marah... Cornville, AZ
928-300-4674
11/2-11/4, 2012
Leila... Shelborne, VT
917-273-6530
11/3-11/4, 2012
Marah... Reno, NV
928-300-4674
11/10-11/12, 2012
Dr. Sam... Tesuque, NM
505-984-2030
11/16-11/18, 2012
Holly... LaGrange, IL
708-352-8481
12/1-12/2, 2012
Marah... Cornville, AZ
928-300-4674
12/1-12/2, 2012
Audre... Santa Fe
505-438-0855
12/1-12/2, 2012
Dr. Sam... Tesuque, NM
505-984-2030
Our Purple Newsletter is ready!!!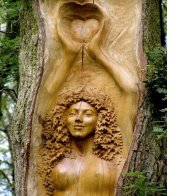 Dear WOTE Family!
Our Purple "Words of Wisdom" quarterly newsletter is now ready for you to read.
In this Issue you will find:
*Barry's Ascension update
*Introduction to three New WOTE Teachers
*A students view of Roman Chamomile
*Agents & Angels of Change
*Taking Time to Pause
*A Geranium perspective
*A Deep Connection with Balsam Fir
*Melissa Officinalis
We are now paperless, and all you have to do is click right here to download and read our Fall Newsletter.
En-Joy,
Cynthia and the WOTE Folk
The Role of the Masculine in Today's World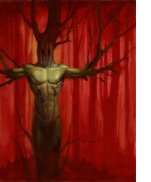 There are a few spaces left in this men's workshop hosted by Barry Kapp and Dr. Sam Berne on December 8-9, 2012 in Tesuque, NM. This workshop promises to be a life altering experience, so if there is a man in your life who could benefit from this 2 day workshop, please let us know. Topics will include: Deepening your relationship with yourself, Regaining your true power, making health corrections for insomnia, erectile dysfunction, high blood pressure, cancer, depression, substance abuse and so much more.
For information call Barry @ 928-649-9972 or Dr Sam Berne@ 505-984-2030

For the last few years I have been writing about loving yourself, forgiveness, honesty and integrity with yourself first, and then with others. This inner work helps with clarity of thoughts and emotions. As we approach the end of this cycle, which culminates on 12/21/12, it is important to become increasingly aware of your surroundings and your thoughts. Manifestations seems to be happening very quickly and your thoughts and feelings are increasingly powerful. Where you put your attention is what becomes manifest for you. Also, be careful where you go, pay attention to the energies. It is time to pull in and meditate and go deeper still. As things on the outside become more bizarre the only solace you will find is in your own heart. Meditate, meditate, meditate. Stay true to yourself--go deeper inside for the answers. Surround yourself and those you love with LOVE... The time is now!