Follow our craft beer adventures...
- New Entrants for Atlanta Cask Ale Tasting

January's Atlanta Cask Ale Tasting will feature casks from several craft brewers who are participating in the event for the very first time. These include Green Flash, Mother Earth, Uinta, Port/Lost Abbey, Strawn, Burnt Hickory, Boulder Beer and Eagle & Lion. We are also working to secure four fresh casks from the UK for this amazing cask ale celebration. Do you have your tickets yet?
ATLANTA CASK ALE TASTING (Saturday, January 26, 2013) allows attendees to sample from almost 40 rare, cask-conditioned real ales from the USA & UK, take home a free Peak Organic pint glass and vote for "People's Choice" cask - all while experiencing one of the Southeast's most highly regarded craft beer events! Delectable food from 5 Seasons and Taco Mac will also be on sale! Brewery sponsor: PEAK ORGANIC. A benefit for the Atlanta Humane Society.
Click here for ACAT tickets and full details.





- BEER TICKERS Film Comes to CINE in Athens

Beer Tickers: Beyond the Ale
An amusing beer documentary film from England documenting the amazing craft ale revolution going on now in the UK.
Wednesday, November 14 - 7:00 PM
CINE Theater in downtown Athens, GA
Join Southern Brew News' Owen Ogletree, Terrapin brewer Spike Buckowski and 5 Points Bottle Shop's Sachin Patel for a special CINE screening of Beer Tickers and a cask ale reception that begins at 7:00 PM at the Cine Theater. Owen, Spike and Sachin will introduce the film that chronicles several cask ale fanatics in England who have logged thousands of real ales sampled over the past few years. Spike and Owen will also preview a exceptional Terrapin collaboration that will take place at England's renowned Thornbridge Brewery this February (see below).

Learn about cask ale and the current English craft ale explosion. An authentic, UK-style cask ale from Eagle & Lion brewpub will be on sale by the pint, and two tickets to Athens' Classic City Brew Fest will be given away!
$5 tickets will be available at the CINE box office. Reception begins at 7:00 PM and movie starts at 7:30.
Head to Trappeze Pub to sample other cask ales before or after the film, and be sure to check out the tremendous beer selections at both Five Points Bottle Shops.
- "Lager Only" Homebrew Contest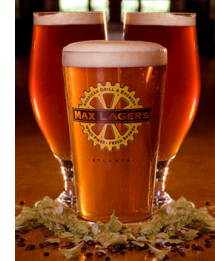 Max Lager's in Atlanta is excited to announce their first annual Lager Challenge homebrew competition. Brewer John "J.R." Roberts is accepting entries in all lager style categories - including hybrids such as kolsch and California common. "We also have our exclusive 'experimental lager' category and 'holiday beer' category," J.R. explains. "What do we mean by 'holiday beer?' Well, the judging is going happen on December 15th, and it's just the right time of year for that type of thing!"
At the end of judging will be a homebrew supply raffle and an awards ceremony accompanied by a beer dinner and tapping of special casks. Everyone is invited to purchase tickets for the beer dinner. Entry deadline for homebrews is December 5.
- Terrapin / Thornbridge Collaboration
Terrapin brewer and co-owner Spike Buckowski heads across the pond with Owen in February to brew a special Terrapin collaborative ale with the guys at the award-winning Thornbridge Brewery near Sheffield, England. Known world-wide as a pioneer of eclectic, hoppy and unique craft beers in the UK, Thornbridge is quite excited to be hosting Spike's 2013 European collaboration. At this stage, all that's certain is that the beer will contain a portion of rye (a prerequisite for Spike's co-produced ales). Watch future issues of this Brewsletter for updates on this undertaking.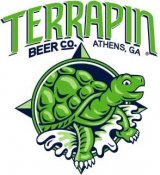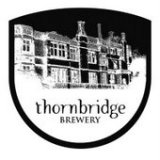 - Owen's Wales Pub Photo Album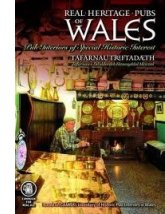 Click here to view Owen's photo album of all the amazing cask ale pubs he visited while on a recent trip to Wales in the UK. Wales is packed with historic pubs serving up real ales from many old-school Welsh breweries and new, upstart craft breweries in the region.
The trip was inspired by CAMRA's colorful and informative Real Heritage Pubs of Wales. The book is an invaluable guide to over 100 pubs in Wales with historic interiors of real national significance, some of them stretching back a century or more, collected together for the first time in this book.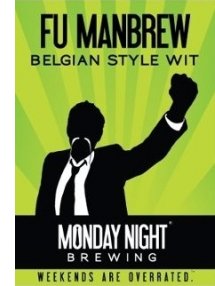 Fu Manbrew Belgian-Style Wit
From our buds at Monday Night...
This is a bright, spicy Belgian-style wit - an effervescent, easy-drinking wheat beer, brewed with Belgian yeast, German hops, and a whisper of ginger from the Far East. This mustachio'd Belgian-style wit believes that good beer defies borders. The name Fu Manbrew was crowd-sourced with some help from our friends at Scoutmob. They call the mustache a "Flavor Savor" for a reason.
- 5.2% ABV
- 15 IBUs
- Hops: Hallertau
- Grain Bill: Pilsner and wheat malt
- Featured Beery Links & Events
- Follow Brewtopia Events on Facebook!

CLICK HERE and "like" Brewtopia Events on Facebook to see live photos and posts as we sip, quaff and sniff craft beer around the world.
COMING UP...
Owen Ogletree heads to great breweries in Michigan and Chicago... Bell's, Founders, Goose Island and more.
Owen and The Beer Wench will post photos and tasting notes from the best brewpubs in Vienna, Austria over Thanksgiving week!