Light Up the Holidays with Hope
Membership and Community News
Please Join Amanda Hadlock (mom of Carter) For A Private Screening of Wreck It Ralph

When: Saturday, Nov. 17th
Time 9:00am Sharp! (The first screening of Breaking Dawn starts at 11:20 so we need to be out of the theater by that time.)
Where: Village Center Cinemas in Airway Heights 10117 W. State Route 2 Spokane Washington, 99224
This private screening is for pediatric oncology and their immediate families thanks to the gracious folks at Village Center Cinemas. I wrote them a letter explaining how much I would love for Carter to be able to enjoy the movie with the many friends he has made at the hospital, and they decided to do this for us for no charge. Myself and a few other parents will be going in early to wipe down booster seats and arm rests, but feel free to bring a blanket for your in-treatment child to sit on if you would like.
I only ask that we all do a great job of cleaning up after ourselves, and exiting the theater promptly after the show.
I am so excited to see you all there! I think this is going to be a great time!!
Amanda Hadlock (Carter's Mom)
If you have any questions, please contact Amanda at 307-871-8273
Thanks to Eastern Womens Volleyball team for theating Tre and his family to the Eagles Experience.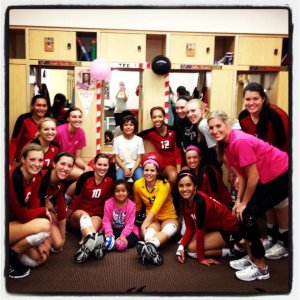 Our hearts and prayers go out to all families struggling with the loss of their child.
Sadly, we say goodbye to Clara Woodward. Clara was 3 years old and diagnosed with neuroblastoma in 2011. Our hearts and prayers are with her parents, Brian and Natasha, and siblings, Chandler, Carson, Baden, and Kate.
Click here to read an aritcle in the Tri-City Herald
November 17, 2012.
Grieving the loss of a son or daughter can be compounded by the holiday season. Join other parents who uniquely understand. Click the link for more information.
Ouchies Bandage Art Contest
Help in the fight against Pediatric Cancer with ACCO and Ouchies For Others
Click Here for information to learn how to enter. All submissions are due by EXTENDED DEADLINE
Extending our Hand to New Families

Ryan is 2 years old and was diagnosed in October with hepatoblastoma. He lives with Mom and Dad, Jason and Rachel in Rathdrum, Idaho.
David was diagnosed with leukemia (ALL) just days before his 7th birthday. David like imaginex dinosaurs, trains, sealife, and exploring nature. Mom and Dad are Derik and Kathryn and they are from Helena Montana. David has one sister Julia.
From Deer Park, 7 year old Joana was diagnosed with leukemia (ALL) in October. Mom and dad are Edugigis and Nuelia. Joana has one brother, five year old Jesus.
Trista is also 7 years old and was diagnosed in October with leukemia (CML). Trista has 5 siblings, Tanya, Travis, Jon, Brice, and Coy. Trista lives in Spokane and like drawing and swimming.
Please stop by our office, call 509-474-2759 or 509-443-4162, or email: office@accoinlandnw.org for assistance.
Annual Christmas Party and Reunion
We are busy building Santa's Workshop
Click here for Christmas Party invitation link.
Thank you to our sponsors!
Rypien Foundation, Starlight Starbright Foundation, Hepton Point Community Center- Home of Valley Real Life, and Texas Roadhouse
Thank you also to the Mirabeau Park Hotel, Rypien Foundation, and Gerri Hill for holding toy drives
And to all the volunteers who make this happen!
Halloween Party at Bumpers
Lots of Fun on October 28
Bumpers Fun Center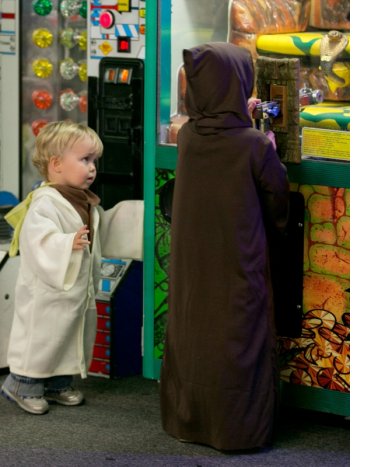 Thank you Christine Burge for another fabulous party! And thank you Do Verdier from Sandpoint Photo for capturing the night so beautifully. For more pictures, check out our facebook page. And thank you to the WSU Pharmacy Students for volunteering!
Family Night at Sacred Heart Children's Hospital

Click here for complete details:
Typically the third Wednesday of every month from 6:00 PM - 8:00 PM
*Except March, October, and November we will meet the third Tuesday. Click the link above for dates.*
Join us TUESDAY November 20, 2012
Families will enjoy a FREE dinner starting at 6:00pm, so get here on time while it's still hot!
Separate support groups will follow from 6:30-7:30 PM
Parents November Group Topic -Authentic Movement is back with Catherine Scherer
RSVP is requested to plan for food: 509-443-4162
Email: mruddis@accoinlandnw.org
or to Maggie, Kim, or Nettie
Support from: SHCH,ACCOIN, RYPIEN FOUNDATION

Help us increase our Facebook "Likes." If you have not already done so, please add our page and share with your friends.