11/10-11/12, 2012
Dr. Sam... Tesuque, NM
505-984-2030
11/16-11/18, 2012
Holly... LaGrange, IL
708-352-8481
12/1-12/2, 2012
Marah... Sedona, AZ
928-300-4674
12/1-12/2, 2012
Audre... Santa Fe
505-438-0855
12/1-12/2, 2012
Dr. Sam... Tesuque, NM
505-984-2030
2/16-17, 2013
Dr Sam... Maui, HI
505-984-2030
When Barry and I were married over 7 years ago, (can you believe that?) our ceremony was consecrated with the power of Copal. The smoke was rising all around us as we dedicated our lives to each other and the service of the plants and trees. The smell still lingers in my nose after all these years. WOTE is pleased to announce that we now have the essence of Copal. It is wonderfully soft, gentle and unassuming--but she packs a powerful punch. It is for the healing of auric holes, strengthens the aura, highly anti-inflammatory, good for quieting the mind, sleeping and going deeply within. I have layered her with Palo Santo and Frankincense for outrageous meditations. Above all, the price is only $17. I am sure you will enjoy this essence. I am getting to know her and simply cannot get enough.
This is a message about the happenings in next few weeks from Patricia Cotas-Robles
This is the latest information from Sheldan Nidle
Here's a good one from Lauren Gorgo. She works with the Pleiadian High Council and also talks about the frequencies that are on the planet right now.
A good read.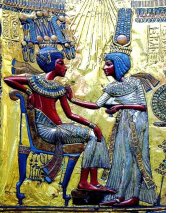 Dearest WOTE Family,
So much has happened since our last communication, and I trust that our friends and family on the east coast are coping with the landscape changes best as they can. Our hearts of love go out to all who are still struggling.
I wanted to share with you today an additional technique to keep your vibration high in the midst of the continuous changes that are and will be occurring. I would ask you to notice what is going on in nature, what your dreams are telling you and how you are feeling to get a pulse on what is going on.
James Gilliland writes "Unity consciousness, the divine feminine, and love are coming forward to heal this imbalance, it is unstoppable, universal law and the full power of creation is behind it like a great tsunami fully supporting the upward spiral in evolution. Those who stand against this wave will suffer the same consequences to their empires and their lives as anyone else standing in front of a great wave arrogantly thinking it will have no effect."
There are many messages about this next 40 days and the re-alignment that we will all be going through. (I have posted some for you to read) I find this time very exciting and I can hardly stay in my body. I thank Gaia for these essences daily. They help me ground.
An ancient and powerful technique is to Anoint your body with essential essences. This technique dates back to the ancient Sumerians and Egyptians. Anointing was practiced to consecrate the Self to the Divine. It was a way to clear old patterns, genetic patterns and old limiting beliefs that no longer serve. The ancients would anoint to cleanse and re-enforce their auras. They would anoint their homes to dispel negative energy.
When anointing the body you can activate your higher self, (your Ba) to vibrate at the highest level possible. Anointing in a simple or elaborate ceremony helps you to declare that your body is a sacred vessel or temple of the Divine. If you can anoint yourself daily with an intention to stay centered and raise your vibration to the highest level, you will find that staying in your heart throughout the day becomes easier. If you have the opportunity to add fasting, meditation, light therapy, sound and/or color therapies, you will be able to activate profound transformational energy shifts, healing your mind, body and spirit as the ancients did. The Ascension window is very close now and this process along with your own choices will see you through.
In summary remember to: Anoint yourself with an essence, with love and the highest of intentions daily. Watch your thoughts. Be mindful and stay positive and in your heart. Stay close to nature and connect with Gaia. Practice stillness and meditation and remember to give thanks for your life and everything several times a day. If we can all do this, we will be able to lift the Earth and all of her inhabitants to the New Earth in no time. I'll meet you there.
Until then, stay warm.
With so much love,
Cynthia and The WOTE Folk
The Role of the Masculine in Today's World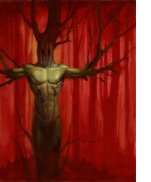 There are a few spaces left in this men's workshop hosted by Barry Kapp and Dr. Sam Berne on December 8-9, 2012 in Tesuque, NM. This workshop promises to be a life altering experience, so if there is a man in your life who could benefit from this 2 day workshop, please let us know. Topics will include: Deepening your relationship with yourself, Regaining your true power, making health corrections for insomnia, erectile dysfunction, high blood pressure, cancer, depression, substance abuse and so much more.
For information call Barry @ 928-649-9972 or Dr Sam Berne@ 505-984-2030

We have been heartbroken not to be able to carry the Blue Lotus essence anymore, (the farmer has stopped distilling it), but WOTE has found a beautiful alternative. This White Lotus is not liquid but in a concrete from. The White Lotus is an adrogenous essence, it can balance your sexual drive. It is for purification and transformation. The outside of the flower is white and the inside is like a golden sun. Perfume, beauty and grace are her properties. The deep stem goes into the mud, into the mother and the flower reaches high into the heavens, a symbol for eternal life and Ascension. It is a cardiotonic which is huge for staying in the heart. Barry decided to carry this concrete for the benefit of all who were wanted to reach the highest of energies. The Dali Lama is called the "Master of the White Lotus"