Follow our craft beer adventures...

- Give ATLANTA CASK ALE TASTING & BREW FEST Tickets This Holiday Season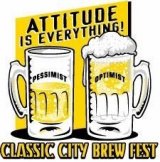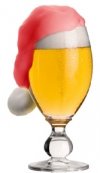 If your holiday gift list includes a craft beer lover in the Atlanta or Athens areas, consider giving tickets to our Atlanta Cask Ale Tasting or Classic City Brew Fest! Our Xorbia ticket sites allow you to print tickets at home and then tuck them inside Yuletide cards...
ATLANTA CASK ALE TASTING (Saturday, January 26, 2013) allows attendees to sample from almost 40 rare, cask-conditioned real ales from the USA & UK, take home a free Peak Organic pint glass and vote for "People's Choice" cask - all while experiencing one of the Southeast's most highly regarded craft beer events! Delectable food from 5 Seasons and Taco Mac will also be on sale! Brewery sponsor: PEAK ORGANIC. A benefit for the Atlanta Humane Society.
CLASSIC CITY BREW FEST (Sunday, April 7, 2013 in Athens, GA) features around 300 regional & world craft beers, a cask ale pavilion serving 15 "one-off" real ales, and live music from Tropical Breeze. Every ticket is a VIP ticket! Proceeds benefit the Athens-Area Humane Society.
Hoppy Holidays!
- New Southern Breweries Spreading Like Kudzu
Preview of Owen's feature article in Southern Brew News...
The Southeast has developed an insatiable, growing thirst for craft beer. In response, fueled mainly by fervent homebrewers wanting to turn their beloved hobby into a career, an impressive number of upstart microbreweries and brewpubs are springing up from Louisiana to North Carolina.
This exciting time for southeastern craft beer drinkers also translates into a few challenges for both new and established brewers. An eager new microbrewery owner soon realizes the frustrations associated with locating used equipment, signing multiple-year hop contracts and securing a distributor in a market already filled with tasty brands. Once holding a majority of the craft beer market share, older breweries are now forced to work a little harder to continue to spark the imagination of a new generation of southern beer geeks.
Are brewers worried or excited? Cautious or inspired? Optimistic or disconcerted? We chatted with brewery representatives from around the Southeast, getting a few of their thoughts on this brave new world of craft beer expansion in our neck of the woods.
To read Owen's full cover story, be sure to check out the current issue of Southern Brew News!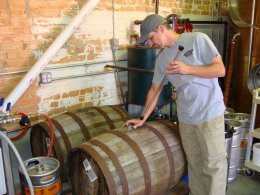 - Winter Brews from Terrapin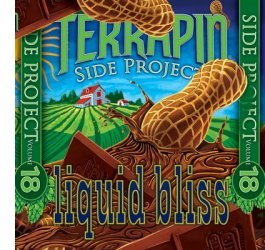 Terrapin's yummy Moo-Hoo Chocolate Milk Stout hits the shelves in early December. Brewer Brian "Spike" Buckowski once again teamed up with Olive & Sinclair chocolate makers to formulate the perfect blend of chocolately goodness for this brew.
Terrapin also generated a great deal of recent chatter focused on their upcoming Liquid Bliss chocolate peanut butter porter made with real peanut butter and Olive & Sinclair cocoa nibs. Buckowski reports that the beer is also "dry-nutted" with unsalted, boiled peanuts!
Also, look for a December release of Terrapin's perennial Wake-n-Bake Coffee Oatmeal Imperial Stout containing a special Jittery Joe's coffee bean blend.
- Taco Mac's Upcoming Beer Happenings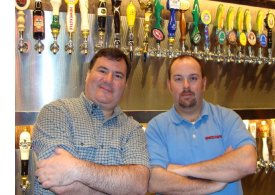 From Fred Crudder at Taco Mac...
We have a beer dinner featuring all NC medal winners for the 2012 GABF. There will be a meet & greet with the brewers, followed by the dinner at our South Park Taco Mac in Charlotte on Tuesday, 12/04.
We will also be doing an all-Michigan beer tap takeover at our South Park store in Charlotte on Friday, 12/07.
Our annual holiday-themed beer dinner, which is a perennial favorite among beer lovers, is Tuesday, December 11th at The Fred Bar at Taco Mac Sandy Springs (Prado).
Starting 12/12, we'll be doing the 12 IPA's of Christmas. Each day we will tap a different iteration of O'Dempsey's Inukshuk IPA - each one treated with different adjuncts and/or dry-hopping. Expect the unexpected. It all ends on Christmas Eve. Check www.fredsbeerpage.blogspot.com for the stores and dates.
On Friday, December 28th, I will be making some special casks at Heavy Seas. Look for those to arrive and get tapped at Taco Macs in January.
Our January beer of the month feature in GA & TN will include the winner of the inaugural Southern Homebrewer's Challenge. This year's winner, Bob Southard, is having his Queen's Cherry Chocolate Porter made by Red Brick. It will be featured alongside Red Brick flagships Laughing Skull and Hoplanta.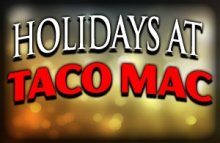 - Michigan Road Trip Photo Album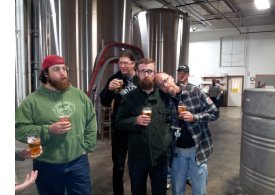 Owen Ogletree recently hit the road to Michigan to explore many of the excellent craft beers available in the Wolverine State. Check out our photo album featuring images and information from Bell's, Founders, New Holland, Brewery Vivant, Green Bush and more!
Pictured to the right are Charlie, Lee, Neil, Brian and Ryan enjoying the tour at New Holland Brewing. As you can see, Brian gets a little emotional on these craft beer excursions.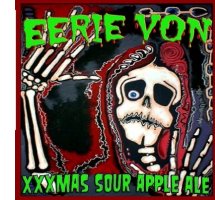 Exciting times for the new Burnt Hickory Brewery in Kennesaw are described by brewmaster and owner Scott Hedeen. "We're shipping kegs finally into the city and are getting good responses. Our Eerie Von (named for Samhain/Danzig longtime bassist) hit taps last Thanksgiving - it's a sour apple 'XXXmas' ale. We're moving ahead with brewery expansion in mind and looking forward to great things in 2013."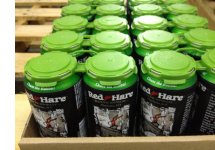 Red Hare Gangway IPA - now in cans!
From our pals at Red Hare in Marietta, GA...
This American style IPA is medium bodied and definitely has that citrus flavor and aroma we've all come to love. Coming in at 6.2% ABV we hope this IPA sets the tone for our brewery in the Atlanta market. Slightly sweet, hopped with Williamette, Chinook, Cascade and Falconers Flight hops, this golden brew is crisp but unfiltered, and we know it will leave people thirsty for more.
- Moon River Builds Beer Garden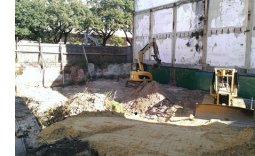 Construction began in Savannah last week on Moon River's new 5,400-square-foot beer garden that will feature a single-story building attached to the current brewpub. The new building will house restroom facilities, a bar and a small kitchen.
The remaining area, about 3,600 square feet, will seat more than 200 patrons. Carolina jasmine will be grown on a trellis over most of the seating area, providing cooling shade on hot summer days. Herbs, flowers, shrubs and trees will also be planted along the north and west sides of the beer garden.
- Featured Beery Links & Events


12/15/2012 - Max Lager's special beer pairing dinner in celebration of their all-lager homebrew competition.
01/20 - 01/21/2013 - The Great Alaska Beer & Barley Wine Festival
01/26/2013 - ATLANTA CASK ALE TASTING. 5 Seasons & Taco Mac Prado. Tickets are available NOW!
04/07/2013 - CLASSIC CITY BREW FEST. Foundry Park Inn & Melting Point, Athens, GA. Tickets are on sale NOW!
BREWTOPIA EVENTS' FULL INTERACTIVE BEER CALENDAR is always just a click away - featuring the best beer happenings around the Southeast and beyond.
- Follow Brewtopia Events on Facebook!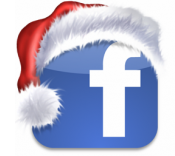 CLICK HERE and hit the "like" button on our Brewtopia Events Facebook page to see live photos and posts as we sip, quaff and sniff craft beer around the world.
COMING UP...
Owen Ogletree and The Beer Wench check out the new brewpubs, breweries and gastropubs in Los Angeles and the surrounding burbs.
Owen Ogletree, The Beer Wench, Thel Melton and Charlie Meers head to icy Alaska in January to judge at the Great Alaska Beer & Barley Wine Festival. Does anyone have a really heavy coat that Owen might borrow?