Date & Time:
Friday, March 8th, 2013
from 6:30pm to approx. 9:30pm
Venue:
NAMASTE HEALING CENTER
Location:
80 Fifth Avenue, 11th Floor,
Suite 1104, New York, NY
(at 5th Avenue and 14th Street)
Investment:
$65 for SCNYC members
$75 for non members
Reservations:
Limited number of seats available. $30.00 non-refundable registration fee is required to reserve your seat.
Reserve your seat HERE
Notes:
Please bring a pen and a notebook, and wear comfortable clothing for meditation. The Namaste Healing Center has a no-shoes policy, so please be ready to take your shoes off at the door. If you have any questions please e-mail SpiritChurchNYC@aol.com with "Feng Shui Workshop" at the subject line.
This workshop is a fundraising event for the Spiritualist Church of New York City.
SPIRITUALIST CHURCH
OF NEW YORK CITY
SERVICE LOCATION
Our services are held at the historic New York New Church, a Swedenborgian church in Murray Hill, located at 114 East 35th Street, between Lexington and Park Avenue in Manhattan.
MAILING ADDRESS
15 West 39th Street
3rd Floor,
New York, NY 10018
PHONE:
WEBSITE: SpiritualistChurchNYC.com
E-MAIL:
ASK ANY SPIRITUALISTS WHO REALLY KNOWS....
"What is Spiritualism?" He will tell you that it is not only the most comforting, uplifting, simple and utterly reasonable religion, the most satisfactory and workable philosophy, the most interesting, thrilling and accurate science, but over and beyond all that, the most tremendous TRUTH that has ever offered to the consciousness of Man.
~Marcella DeCou Hicks
SUNDAY SERVICE & MESSAGE CIRCLE
CHURCH SERVICE:
6:00PM - 7:10PM
Our Church Service will be led by Ordained Spiritualist Ministers and/or board-approved Advanced Seminary Students from Holistic Studies Institute of New York. Each of our sevice is unique with a theme: please visit our website for more details.
FELLOWSHIP / REFRESHMENT BREAK:
7:10PM - 7:30PM
Catch up with your friends and meet new members. We are asking everyone to volunteer to bring refreshments if you can.
MESSAGE CIRCLE (OPEN SEANCE):
7:30PM - 8:45PM (Approximately)
Following the refreshment break, we will hold a Message Circle, which is open to the public. The circle is held in our church community room, where chairs are arranged in a circle. Each week, one or two of our Certified Seance Conductors will lead the circle giving messages to you from those who have crossed over.
In these circles we will learn how to expand our consciousness beyond the physical world to encompass an awareness of the Spirit World and Spirit People. We receive messages, impressions and communication from our spirit loved-ones and friends. If you believe that life goes on, that there is another dimension and that given the right conditions one may receive information from that special place, then our Open Seance is just the right place for you.
$20 a person. Please visit our website for complete information.

CREATE THE
LIFE YOU WANT WITH
FENGSHUI101
AND BEYOND+(plus)
This is not just another Feng Shui workshop. Learn the Feng Shui basics & the universal law.
This will Feng Shui YOU inside-out!
Are you ready to manifest the life you want?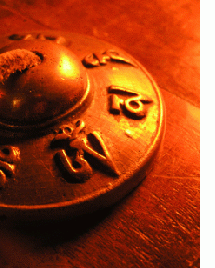 Feng Shui is known as "the Art of Placement". This essentially means "the Art of Energy-Flow Design". In this workshop, you will learn how to build a clean and solid foundation to manifest your dream into reality. Have you ever seen someone who has it all, and wondered how it is done? After this workshop, you will be the one whom they will wonder about!
Your body is a sanctuary for your soul, and so is your home (or your room). In order for your home to provide you with solid support in every aspect of your life, it needs to be conditioned appropriately. The foundation must be strong and sound to hold anything and everything you will be manifesting into your life,
and YOU WILL.
First, you will learn how to "clear" your space physically and energetically. Once the space is filled with light – which is the divine frequency of all possibilities - it will attract more of the same. Then once the frequency reaches the threshold – POP! Manifestation happens.
But we are not just talking about positive energies in your home affecting what's in it. Your body and soul will also begin to harmonize in the same frequency as your environment; therefore, you and your home will begin to resonate with each other's frequencies. As you go out into the world daily, you will attract the same frequencies as you are projecting. Now, do you see the importance of energy of your home? Because it becomes you and you will become it.
This workshop is open to everyone (meaning, the class is prepared for those who can not even pronounce Feng Shui) – all you need to know is that you are ready to create what you want in life!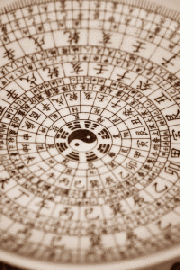 You will learn the basics of Feng Shui through informal, fun and hands-on exercises, filled with laughter and love. You will be ready to analyze, clear, and bless the space with your own newly acquired ability.
NOT ONLY THAT, your ability will be extra-reinforced through a powerful guided meditation incorporating Hypnosis, NLP (Neuro-Linguistic Programming), visualization and affirmation to Feng-Shui your inner self.
Your external Feng Shui installation will work from outside-in. You and your higher-self will work from inside-out. Where these two energy flows meet: Big-bang! That's where the magic of manifestation takes place.
Come join us only if you are ready!

ABOUT YOUR INSTRUCTOR:
Rev. Seiko L. Obayashi

Seiko was born and raised in Japan in a Pure-Land Buddhist household. By growing up in a house built by temple builders with Feng Shui knowledge, she had a firsthand experience in the power of Feng Shui.
Soon she was sent to a Pre-K ran by Soto-Sect Zen Buddhist Temple, where all children started each morning by chanting Heart Sutra with a monk.
In her high-school years, she received a scholarship to study abroad, and decided to extend her stay in the U.S. to pursue her dream career as a dancer / choreographer. Soon after her dance team appeared on an ESPN National Championship, her dream ended with a serious injury caused during rehearsal. This turn of events redirected her career to architecture.
She currently serves as a project architect in a NYC based architectural firm. One of her past projects includes a Palliative Care Unit at the Walter Reed Army Medical Center in Washington D.C.
In this project, she aimed to bring her spiritual and architectural knowledge to the fullest in a holistic approach. This groundbreaking prototype within the U.S. Military Hospital, addresses the importance of occupants' psychological well-being by incorporating the design of invisible elements which ultimately creates and deepens an abiding link of the body, mind, and spirit. This innovative end-of-life medical care facility provides a comfortable, homelike setting to allow returning wounded soldiers who are terminally ill to spend their remaining days with their loved ones.
Later in her life, Seiko has realized that Feng Shui was one of the missing elements to bring together her Buddhist background, interfaith knowledge, career in architecture, and passion in empowering others.
Seiko is a certified feng shui consultant, and also a co-founder and current board president of the Spiritualist Church of New York City. An ordained spiritualist minister, certified reiki master, intuitive consultant, intention work consultant, NLP practitioner, hypnotist, and Luscher-Diagnostic color analyst are some of certifications and skills she has earned to enrich her practice. She has lectured and served locally and internationally. She is continuously involved in a wide range of studies such as Hermeticism, various modalities of healing arts and psychology, as well as theoretical physics for spirituality.