Dear Friends,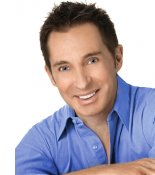 You are cordially invited to attend the Spiritualist Church of NYC on Monday, October 16, 2017, at 7 PM, for a very special service that is held only once every three years. Holistic Studies Institute will conduct an Ordination Service at the Spiritualist Church of NYC. At this special service Holistic Studies Institute (HSI) will ordain eight (8) new Spiritualist Ministers. This service will be presented by Rev. Seiko Obayashi, Church President, (myself) Rev. Stephen Robinson, President Emeritus, HSI President and Rev. Marion J. Hedger, Senior minister. The service will include an address, which I will give, music , and the Rite of Ordination.
In the Spiritualist Church the entire congregation ordains the ministers by sending Divine Light to all of the new ministers. This part of the service is called "The Rite of Ordination," which is one of the most powerful and deeply spiritual of all services in Spiritualism. In past ordination services, many have commented on the lofty feelings and even "seeing" auras, lights and other spiritual phenomena during the service. To us this is evidence that the power of the Divine is with us. Spirit Angels and other loved ones can be felt during the rite of ordination.
Directly following the service is a reception in the reserved spot in the Sanctuary. You will have an opportunity to meet other students, graduates, friends of Holistic Studies Institute as well as friends and members of the Spiritualist Church of New York City.
Because this is a special service please note the following variations from the regular service, normally presented by the Spiritualist Church of NYC:
This service is open to the public as well as to those families and friends of our future ministers who have received formal invitations. You do not need an invitation to attend. Consider this email as YOUR invitation.
A free-will offering/collection will be taken during the service.
Because a reception will follow the Ordination
service, there will be no

Message

Circle/Séance on this evening.
I'm sure if you make a special effort to attend this service, you will not be disappointed. In fact, I'm confident that you too will benefit from the Light along with our new ministers. Won't you come out and witness the ordination, enjoy the benefits of the Light and stay afterward for a free reception?
I hope to see many of my friends and to make some new friends at this service. I will be looking forward to seeing you this coming Monday at 7 PM.
With love and light,
Rev. Stephen C. Robinson
Details and location:
Monday, October 16, 7 PM
Spiritualist Church of NYC
New location:
Church of St. Paul and St. Andrew
263 West 86th Street, New York NY
(North East corner of 86th St. and West End Avenue)
~ Please enter from the 86th Street Entrance ~