With Thanksgiving Day still warm in our hearts, and the holidays fast approaching, all of us at the American Childhood Cancer Organization Inland Northwest are reminded of so many things to be thankful for.
We have been fortunate to partner with some of the most amazing and incredibly giving people ~ from corporations, foundations, and individual supporters who ensure that we continue to meet the needs of families of children with cancer, to independent business owners who open their doors and benefit families in unique and fulfilling ways, to volunteers who help mail out our party invitations and perform many tasks that are crucial to our success, to our dedicated board of directors, and to each and every family of a child with cancer that joins together with us to provide hope and healing not only for themselves but for others that will follow in their footsteps.
"To know the road ahead, ask those coming back." This speaks volumes for all areas of life but it is especially relevant when facing frightening and challenging times. No one knows the uncertainty of a childhood cancer diagnosis better than a family that has lived through it. No one knows how to navigate the unexpected and changing landscape of treatment better than a family that has done it. And no one knows how to live as fully as possible in the face of heartache and sorrow than a family that has learned to grow in spite of adversity. We meet families every day that never, ever, take even one breath for granted.

As will all things, change is inevitable and we at ACCOIN also never take things for granted. We are making some changes for the coming year and are excited for new ways to ensure that "kids don't fight cancer alone!" More to come soon.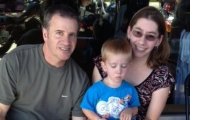 "After our son, [Kyler's] diagnosis, the world was moving on without us and nothing anybody said was helping. Then, an ACCOIN volunteer paid us a visit. She told us that the volunteers are parents who've had a child diagnosed with cancer and that there is family support. Suddenly, the world wasn't moving on without us anymore. We weren't alone." -- Kyler's Mom
Fear and uncertainty can be overwhelming for families who have a child that is recently diagnosed with cancer. Some of you know this all too well. It really can feel like the world is moving on without you. The strength and courage discovered within is truly phenomenal and something that could never be imagined.
As we head into the holidays, looking forward to bringing together families, old and new, at our annual Holiday Party, we are grateful for each and every one of you reading this. You are a part of something bigger than yourself and your personal circumstances. You are part of a community that cares.
Childhood cancer still remains the leading cause of death by disease in our country. The treatments can be long, intensive, and harsh. Until there is a cure, we will continue to walk with families and meet them where they are to provide individual support from the seasoned perspective of those who have been there before.
Together, we make a difference.
Christmas Adopt A Family Program Brings Smiles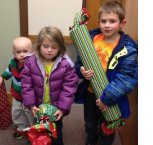 We have nearly 30 families who will enjoy a special holiday thanks to some caring community members and businesses who have adopted a family for Christmas.
Special Thanks to the Rypien Foundation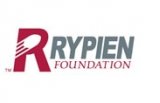 Thank you to the

Rypien Foundation

for on-going support of our programs and services.
Together we are positively impacting families in life-changing ways.
Thank you to our Childhood Cancer Awareness Month Sponsors

Andre-Romberg

Brickhouse Massage and Coffee Bar

Coffee for Kids:

Shotzy's

Wake-Up Call

Grind Central Station

Java the Hut

Kootenai Coffee

Deer Park Ladies Golf Club

Dutch Bros

Emmett Snyders Foundation

Glover Mansion

JJ's Grill and Brewhouse

Mirabeau Park Hotel

Moloney & O'Neill

Women's Resource Partnership

Title Sponsor: American West Bank

Media Sponsors: KOOL 107.1 and Carsten's Management


Click her

e

if you would like to support our mission by making a secure on-line donation.
Mail: American Childhood Cancer Org Inland NW