7/26-7/28
Tresa... Greenland, WI
262-902-2271
7/26-7/28
Holly... La Grange, IL
708-352-8481
7/27-7/28
Audre... Arcata, CA
928-300-5090
8/23-8/25
Lemia/Josh... Irvine, CA
949-677-3700
8/24-8/25
Sam... Tesuque, NM
505-984-2030
8/31-9/1
Marah... Page Springs, AZ
928-300-4674
8/31-9/1
Dana... Traverse City, MI
928-282-8173
9/20-9/22
John... New Hartford, CT
880-922-6846
9/20-9/22
Leslie... Fallbrook, CA
760-689-8021
"Deep within each of us is a person who dances to the Drum around the ritual fire—A person who knows the healing lore from times when plants spoke. A person who yearns for the Peace & Blessings of walking again in the Balance of Earth--Our Mother"
~T Song~
Now taking resevations for our Sacred Level II Retreat,
Oct 2-6, 2013
This is a life altering and heart deepening experience.
To register call Cynthia @ 928-649-9968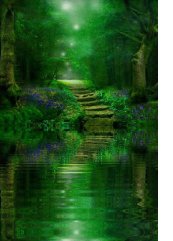 I hope this newsletter finds you surviving and thriving through these tumultuous times on Mother Earth. There are enormous energies and solar activities hitting the planet and this is creating all kinds of physical symptoms in our bodies, as well as weather anamolies for us to experience. I would remind you to take time to turn off your technology and go into nature, find time to be still and quiet and make meditation a daily practice. This is an important time to go deep within, to get to know yourself, know your feelings and trust your heart. If you can witness the drama without becoming swept away with all the negative emotions, you'll be able to stay balanced and help others. But above all, remain true to yourself. Remember that you are a source of great Light and the task is not to identify with the personality or egoic nature, but with the the true Being that resides within.
Audre has once again created a beautiful and enlightening newsletter for you to read. I hope you'll take the time to read it. And as always, we welcome your comments and insights.
Embracing our humanity with love,
Cynthia and The WOTE Folk
Our Purple "Words of Wisdom" Newsletter is ready...
Read about...

* Many Aspects of Divine Love
* Black Cardamon
* White Grapefruit
* Anchoring Authenticity
* Keys to Clarity
* and so much more....
Heaven Scent- Gifts from Mother Earth
Barry and I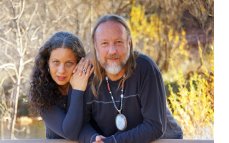 will be bringing our Sedona vibrations to the East Coast and presenting our program "Heaven Scent-Gifts from Mother Earth" in September. We will travel to PA, NY, and CT. We are in the process of finalizing our plans and will send out a flyer soon. So look for us in PA on the 12th, NYC on the 14th and CT on the 18th of Sept. We are very excited to see our East Coast family and friends once again. We hope you will be able to join us.