My apologies for sending out last month's newsletter. Hate to fill up your inbox.
This Week 12/2 - 12/8/2013

Tuesday 7:30 - "Messiah" Training
Saturday, December 7th - Long Dance

Saturday, December 14
th 3-10pm - Premier Shopping
Saturday, December 14th 6pm - Saturday Sweat Lodge
Thursday, December 19th 6pm - Thursday Sweat Lodge
Saturday, December 21st & 22nd - Solstice Chanting in the Chamber
Tuesday, December 24th 7pm - Christmas Eve Candle Lighting Ceremony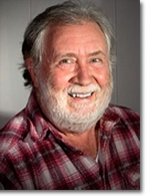 Tuesdays 7-8:30pm


"In September of 2009, I began leading a weekly seminar at the Center for Peace around the subject of 'Messiah' Training. These are on a continuing basis [until they are not] and everyone is invited to participate.

"If you have read and liked such books as Richard Bach's ILLUSIONS and/or are intrigued by the teachings of A COURSE IN MIRACLES and/or follow the visionary path taught by people like Joseph Rael, you already may have been studying up on this subject – already a 'messiah in training'.

"Please do not let the language throw you! These times together are very little about doctrine, demands, or nice ideas and much more about self discovery, personal power, and mutual support."

~ Perry Robinson

Long Dance ~ December 7th-8th
Da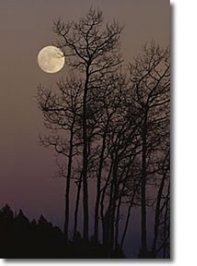 nce Chiefs:
Katy Koontz
Colby McLemore
Are you tired of fighting with what seems to be your fate? Or maybe you have a vision and would like help manifesting it.
The Long Dance is a powerful ceremony for focusing your intention to create your future and then dancing into it.
This dance was the vision of Native American elder Joseph Rael, Beautiful Painted Arrow, who chiefed this dance for many years before releasing it to new chiefs upon his retirement, assuring that his powerful gift would continue blessing the People.
Premier Shopping Day

Saturday December 14th

3 pm-10 pm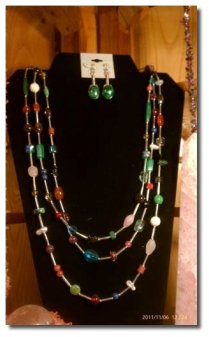 J
oin us for our second "Premier Shopping Day" of 2013.
There will be vendors onsite with drums, pottery and hand made wooden
David Arms will be with us for a "meet and greet". .
and experience his extraordinary healing energy work.
Sessions will be available at $35 for introductory half hour (30 minute) session.
The gift shop will be open from 3pm to 10pm so you can visit before and/or after the sweat lodge.
---
There is a lovely little gift-shop, nestled in the foothills of the mountains, which is known only to those who have been to the Center for Peace. This gift-shop is quite unique in the quality, beauty and value of its merchandise.
You may have visited a certain beautiful shop in Western Plaza in Knoxville, or maybe the pretty little shop in Maryville and found very similar quality items as those at the Center For Peace—but if so, what you've also found in those other shops are much higher prices.
The prices at the Center For Peace are consistently lower than you will find elsewhere in the region.

The Center for Peace gift-shop carries:
very high quality silver and gemstone jewelry,

Native American type jewelry and items,

beautiful rocks,

minerals and crystals of all sizes.
All of our items are hand picked, with very few duplicates.
pendants

stones

beaded velvet bags

bracelets

earrings

spheres

sage bundles

massage stones

silver crosses

and MUCH MORE
Each visitor will be given an index card (or more) for you to make your Wish List on, so bring your partner, friends and family for a day of leisurely browsing our shop. Each person will have an opportunity to shop for anyone that they choose to do so, while their relative, partner or friend enjoys a cup of tea or coffee and a cookie and a friendly conversation with other persons of like mind.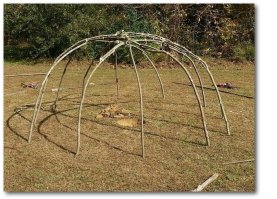 Saturday Lodge
December 14th -
5:30 pm
Thursday Lodge
December 19th -
6:30 pm
led by Steve Citty
The new lodge gives us the chance to sit on the grass instead of the dirt floor of the former lodge. This also brings new procedures to the lodges as we will be covering and uncovering the lodge before and after each use.
Please arrive as early as 2 hours prior to lodge time to help with the process of covering the lodge.


A sweat lodge or "Purification Lodge", is an intensely rewarding experience. By entering the womb of Mother Earth (the lodge), we seek purification and a deeper spiritual awareness through prayer.

Generally speaking the experience is to deepen spiritual awareness. The steam, heat, and darkness intensify prayers and personal introspection. The lodge leader (pourer), with help from the fire tender, hold an energetic space of safety and security while setting the intent of the lodge. The medicine of the lodge leader and of each participant helps to enrich the lessons of the lodge.

There are composting toilets in the meadow. You may change clothes in these toilets or at the Peace Sound Chamber. There is no nudity in our lodges.

Suggested Items to Bring:

Two Towels

Men are requested to wear swim trunks

, gym shorts or something similar.

Women are requested to wear a skirt or dress

. (Something for inside the sweat that is modest and you don't mind getting muddy.)
Change of clothes (Preferably long sleeve and covers all of the legs to keep from getting the feast area dirty).
Covered Dish for the Feast.
It is appropriate to bring tobacco, a small gift, or monetary gift for the fire-keeper and lodge master, both of whom offer their services to the people as a gift.

Cash donations are used to support the Sweat Lodge. We use lots of wood for the fire; supplies like herbs (sage, tobacco, cornmeal, etc.), drinking water, and more. If you are feeling abundant, a donation would be appreciated.

There is never a charge for Ceremony. If you are not feeling abundant, PLEASE do not allow this to prevent you from coming.

Solstice Chanting in the Chamber

World Wide Chanting for Peace

~in the Chamber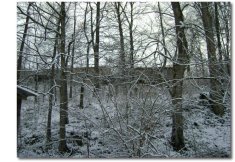 For the past few years, the House of Mica Peace Sound Chamber in New York has
organized 24 hours of chanting on the Winter solstice December 21st.
This year the Center For Peace will host chanting from 7-8 pm on Saturday, December 21st to mark the beginning of the 24 hour period.

On the following day Sunday, December 22nd from 6-7 pm we will once again host a scheduled 1 hour chanting to mark the end of the period

In addition to these two times on Saturday and Sunday, the chamber will be open for you to come and chant any time during the 24 hour period. If you are interested
PLEASE:
Let us know approximate time and number in your group
More information will be sent out as it becomes available.
Christmas Eve Candle Lighting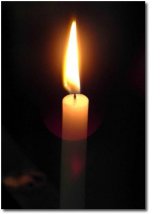 Christmas Eve Night


We gather as a spiritual family, sing our favorite Christmas songs, and light our candle. It is our way of celebrating our part of the flow of Love, Wisdom, Grace, and Power, which the holidays signify.



There will be music, singing, laughter and good fellowship.




Please bring a favorite "finger food" or beverage to share afterward.





Also, please bring a gift, which has not been wrapped, for the give-away blanket. We do not wrap the gifts; because each person will be asked to take the gift from the blanket, which especially attracts his/her attention.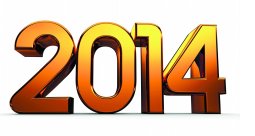 The fire will start at 10 am. We will go in the lodge when the stones are hot (usually about an hour to an hour-and-a-half. You are encouraged to come early and prayerfully prepare for the lodge.

Let's make the most of a new beginning on the first day 2014. Please bring towels, a change of clothing, and food to share. In addition to bringing food for the feast afterward, please also bring something for a Give-Away after the lodge.



Arrive around 10 am and help prepare the lodge. this time of sharing and working together is a joyful and affirming experience. Come and join us!





[ Idea: Sometimes we know immediately that a wonderful gift we received during the holidays is really for someone else — sometimes we even know to whom it really belongs. This is a good time to help these gifts find their rightful owners. Great and useful gifts are even more so, when they find the person who will appreciate and use them the most!]



---
General Information about Sweat Lodges.
The Center For Peace is a 501(c) (3) not for profit corporation.
If you have ever come to the Center For Peace and liked what you found, PLEASE consider donating now; either a one time donation, or set up an ongoing donation through PayPal.
DECEMBER

December 1st 10am
Monthly Council Meeting
December 7th & 8th
Long Dance
December 14th 3-10pm
Premier Shopping
(David Arms will be available for introductory "Holistic Wellness Alignment" sessions.)
December 14th 6pm
Saturday Sweat Lodge
December 19th 6pm
Thursday Sweat Lodge
December 24th 7-9pm
Christmas Eve Candle Lighting Ceremony
JANUARY

January 1st 10am
New Years Day Sweat Lodge
January 11th 10-11:30am
Holistic Wellness Alignment
January 11th 12 noon - ??
David Arms will be providing healing energy sessions after the introductory workshop.





We have started a new "Group" on Facebook.

It seems this is a better way to stay in touch interactively than the page format. We will keep up the page, but invite you to join our new group as well. Simply "click" on the Facebook button above.

The Center for Peace is a non-profit religious corporation in the State of Tennessee. Donations to the Center for Peace can be claimed as deductions from income for income tax purposes.
Active Council Members of the Center for Peace:
Nan Citty
Knoxville, TN
865-405-6809
Steve Citty
Knoxville, TN
865-300-4424
Sarah Franklin
Seymour, TN
865-236-0234
Dona Hodges
Seymour, TN
865-719-8447
Paradise Kirkland
Knoxville, TN
865-806-1019
Teresa McKee
Lenoir City

865-755-0778
Heather Robinson
Seymour, TN

865-414-9492
Jeanne Robinson
Seymour, TN
865-428-3070
Becky Walker
Seymour, TN
980-215-2631
The Peace Sound Chamber is available for chanting, vision quests and ceremonies of many different types.

You are encouraged to come to the chamber and chant, drum, meditate or simply sit (the chamber Spirits love it); please check first that there is not something already scheduled. Please call at least two weeks in advance to reserve our facilities as usage requires council approval.