Happy (Chinese) New Year!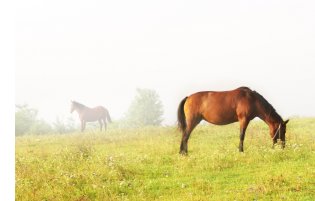 January 31st marked the beginning of the Chinese New Year, ushering in the
Year of the Green Horse
. The Chinese Zodiac is based on a 12 year cycle, each year represented by a different animal, so if you were born in 1966, 1978, 1990, 2002, or are expecting a 2014 baby (congratulations!), you may find you share certain traits with the horse. But what exactly does that mean?
Find out here.
Horses themselves have played a fascinating role in the history of acupuncture. Chinese records dating back over 2,000 years describe the use of healing needles on horses. Today, acupuncture continues to heal all kinds of animals, both big and small.

While some people think patients must "believe" in acupuncture for it to work, its use in animals proves otherwise – horses, dogs, and cats have all been successfully treated for a variety of aliments using acupuncture, and generally seem to enjoy the process.
Learn more here.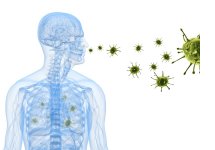 You take care of yourself, exercising and eating right, even boasting that you never get sick. Then, out of nowhere, it hits you. A particularly nasty cold, or maybe the flu. The illness passes, but after that things are never quite the same. A stubborn cough lingers for weeks.
Don't let the legacy of the Year of the Horse be the year you were hoarse –
learn more here.
Did You Know Acupuncture Can Treat...?

The World Health Organization has determined that acupuncture is an effective therapy for over 200 clinical conditions.
In this video
, Dr. Robert discusses some of the most common conditions that he treats:
Acupuncture and Cancer Support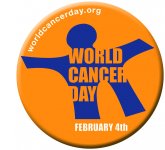 February 4th was
World Cancer Day
. Each year 12.7 million people are diagnosed with cancer. Luckily, one third of those cases can be cured with early diagnosis and treatment.
While necessary and helpful, many of the drugs for cancer treatment are also hard on the body, causing patients to suffer negative side effects such as pain, fatigue, dry mouth, nausea, and vomiting. In addition to being unpleasant, these side effects can have an adverse impact on a patient's physical and emotional health.

According to both the American Cancer Society and the National Cancer Institute, there is sound scientific evidence that proves acupuncture, when performed by a trained professional, can help alleviate nausea and headaches, two common side effects of cancer treatments. Other studies focusing on cancer and oncology have shown additional benefits of particular interest to cancer patients, such as:

Boosting the immune system
Reducing general inflammation
Calming the body
Reducing nausea and vomiting
Easing fatigue and exhaustion
Aiding night sweats and fevers
Addressing depression and anxiety
For many people, cancer will be the biggest fight of their lives, and it's important to go into battle feeling your best.
Learn more
about how the ancient Chinese practice of acupuncture can help you feel and fight better.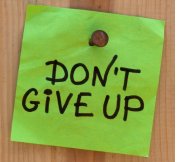 By the end of January, many people have let their resolutions fall by the wayside. Use the Chinese New Year to inspire you to "begin again" if you've lost momentum in creating new healthy habits. Or, just laugh at these very human goal setters who revealed their funny New Year's resolutions stories in
Reader's Digest
:
Getting in shape: A friend of mine had resisted efforts to get him to run with our jogging group until his doctor told him he had to exercise. Soon thereafter, he reluctantly joined us for our 5:30 a.m. jogs on Mondays, Wednesdays, and Fridays. After a month of running, we decided that my friend might be hooked, especially when he said he had discovered what "runner's euphoria" was. "Runner's euphoria," he explained, "is what I feel at 5:30 on Tuesdays, Thursdays, and Saturdays."

Quitting smoking: I discussed peer pressure and cigarettes with my 12-year-old daughter. Having struggled for years to quit, I described how I had started smoking to "be cool." As I outlined the arguments kids might make to tempt her to try it, she stopped me mid-lecture, saying, "Hey, I'll just tell them my mom smokes. How cool can it be?"

Dieting: My friend Kimberly announced that she had started a diet to lose some pounds she had put on recently. "Good!" I exclaimed. "I'm ready to start a diet too. We can be dieting buddies and help each other out. When I feel the urge to drive out and get a burger and fries, I'll call you first." "Great!" she replied. "I'll ride with you."

..."put down the salt shaker."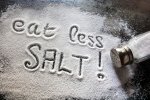 February is also "Love Your Heart Month." One way to make sure you stay heart healthy is to reduce your salt intake, which lowers your blood pressure:

~ Cook with herbs in place of salt.

~ Read food labels to see just how much salt is in prepared foods, and aim for less than 2.3 grams [about a teaspoon] of salt per day.

~ Finally, when dining out, ask for the sauce and salad dressings on the side because restaurant food tends to be heavily salted.

Here is a Valentine "love" poem just for you: Roses are red, violets are blue, take care of your heart so it will keep working for you!

Now, you can conveniently schedule your initial appointment with Acupuncture Associates online. Just click on the link above!

"It is not economical to go to bed early to save the candles if the result is twins." ~ Ancient Chinese Proverb

Did you know that you can follow Acupuncture Associates on LinkedIn, Facebook and Twitter? We'd love to keep in touch with you via social media too.

Find us by clicking on the buttons below:




Acupuncture Associates

4032 Masonboro Loop Rd

Suite 102

Wilmington,NC 28409

910-798-8181