Our hearts and prayers go out to all families struggling with the loss of their child.
Please keep these families in your hearts during the difficult days ahead.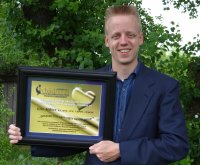 Eric Miller, 2013 Recipient
You can fill out an o
fficial 2014 nomination form in our office, via email: office@accoinlandnw.org (Please include Golden Heart Award in the subject line), or mail to P.O. Box 8031 Spokane WA 99203
Entry deadline is April 15.

Thank you to our Golden Heart Award Sponsor:


2014 Family Support Night
Monthly 2nd Wednesday
6:00 PM - 8:00 PM
Next Meeting
April Meeting Date Changed!
Parent Topic/Presentation
Raising kids is difficult enough, but when you add cancer treatment to the picture, discipline often flies out the window.
Love and Logic
is a system developed years ago and has proven to be very effective for parents and teachers. We have purchased a package from Love and Logic that is called
"Parenting a Child With Health Problems
", and it has really useful tips on basic things from how to get your child to take a pill without battles to ways to redirect demanding children during and after treatment. Please join Denise Caldwell at the
April 16(NEW DATE)
Support Dinner as she presents these materials, including handouts for future reference.
(it helps to plan food and rooms) dcaldwell@accoinlandnw.org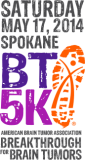 Submitted by the Lien Family:
The
American Brain Tumor Association
(ABTA) is hosting a 5K event in Spokane on
May 17th
. If you would like to join the Lien family and/or have any questions, you can contact Nolan Lien at
nolan.lien@gmail.com
nolan.lien@gmail.com
Follow the links below for more information:

There is still time to join the Planning Committee for the 2014 event! If you are interested, please fill out your information here. The next BT5K Spokane Committee Call is Tuesday, February 18 at 7:00 pm PST. If you have any questions, please contact Alisha at akassam@abta.org or 773-577-8763
Send your member news to mruddis@accoinlandnw.org

Extending our Hand to New Families


We extend our hand and support to all families who have heard the words, "your child has cancer."
Gracie was just diagnosed with retinoblastoma and lives in Spokane. Like many other 2-year-olds, Gracie loves Barney, Mickey Mouse, Dora and Care Bears, and likes to play with princess dolls.

In December, Austin, 18, was diagnosed with Hodgkin's Lymphoma. Austin lives in Coeur d'Alene with two younger brothers and enjoys fishing, hunting and playing on his XBox.

To these families those who chose not to be listed, know that you are not alone.
For assistance, please stop by our office, call 509-474-2759 or 509-443-4162, or email: office@accoinlandnw.org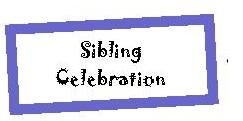 Siblings of children with cancer face their own unique challenges. In recognition of that, we are celebrating siblings.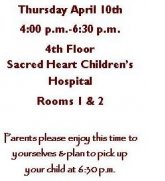 April 10th

is National Sibling Day so it seemed the perfect time! We have lots in store for the kids, including Panda Express, Van Gogh and Merlot painting classes, games, prizes, and much more!! Please note this event is ONLY for siblings as a day to help them feel special and a day without even talking about cancer. This event is for ages 4 - 12 for siblings of current or recently ended treatment kids. We are excited to offer this!!!!
Please call or email Denise Caldwell with any questions and to RSVP by April 4: dcaldwell@accoinlandnw.org / 509-474-2759.
Race 2 Place Benefits ACCOIN and Parker's Place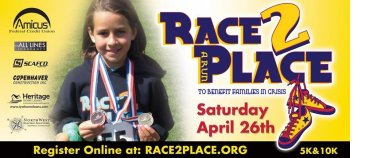 From the Race 2 Place Website:

"Race-2-Place is a fun and scenic 5k/10k run along the shores of the Spokane River, on the Centennial Trail in the Spokane Valley. All proceeds from Race-2-Place go to benefit families in crisis through Parker's Place - a camp for families who have lost a child to terminal illness, and the American Childhood Cancer Organization of the Inland Northwest - whose mission is to help families cope with life during childhood cancer treatments and rebuild their lives after cancer."

CAMPIN' IT UP WITH ACCOIN


Join us for a fun day at Family Day Camp! Families will get acquainted with other families. Camp is open to in-treatment families. Kids will create cool crafts while Moms enjoy being pampered and Dads learn archery and woodworking. Families will receive special gifts including "Camp in a Box"!

Family Camp is FREE. Pre-registration is required. For a registration form, see contact information below.

All the fun will begin at 10 A.M and end at 3 P.M. on May 31st, at Camp Reed!

Any questions and to obtain a registration form, contact Marigold at (509) 928-3782 OR (509)993-0782 E-mails are welcome too at camp@accoinlandnw.org

Registration ends May 15th. Space is limited.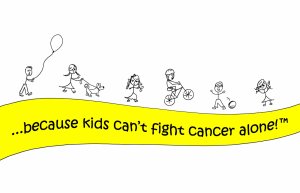 ACCO New Publication: Help others by sharing your experiences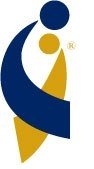 The American Childhood Cancer Organization, with sponsorship and support from the ACS is continuing to gather parent and family perspectives for its new book on the topic of pediatric palliative care. Family perspectives, to be included at the end of each chapter, may be a few sentences to a few paragraphs sharing your experience or thoughts on specific topics. A parent, child with cancer, or a s

ibling may write on more than one topic. We are currently collecting family perspectives on the following topics.
"Children and Pain" – dealing with pain, acute vs. chronic pain, how children express pain, the role of the parent and medical team to address pain and symptoms related to pain; treatment of pain with drugs, including sedation, opioids, cannabis, methadone; alternatives including meditation, biofeedback; coping with pain, communicating with children about pain...

"Communication" – how to talk to your sick child, age appropriate communication, what to tell siblings; communicating with teens, extended family and friends; involving the child in decision-making--including end of life decisions ...

"Help" – practical suggestions of ways that friends, extended family and employers can help, being sensitive to cultural beliefs, traditions and personal preference.

Families who have contributed writings to ACCO's previous publications have expressed that doing so has been a tribute to their child while helping others through sharing their personal experience.

Family Perspectives can be sent directly to Sandy Smith at: sews@me.com

We look forward to hearing from parents who have experienced childhood cancer in one of their children, children with cancer, and siblings, as soon as possible.
Fred Meyer Community Benefits


Sign up for the Community Rewards program by linking your Fred Meyer Rewards Card to American Childhood Cancer Organization Inland Northwest at www.fredmeyer.com/communityrewards.
You can search for us by our name or by our non-profit number 93515