For the past few years, Acupuncture Associates has been a proud sponsor of the Azalea Festival. In fact, we even gave away concert tickets on our
Facebook
page this year. If you don't follow us on
Facebook
, please do; you never know what we'll be giving away next. (We gave Dinner for Two to our
Facebook Fan of the Year 2013
--you could
be next in 2014
!)
We love the Azalea Festival because we love Spring. The grass turns green, the flowers bloom, the weather warms up, the sun shines longer each day...what's not to love? Well, allergies, for one!

This newsletter is dedicated to the Best (think: babies) and the most Challenging (think: asthma) ABC's of Spring:

A is for Asthma and Allergies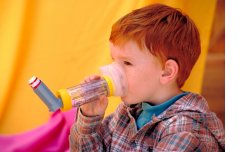 You walk outside to discover that your car has been 'painted' yellow; not with actual paint, but with pollen. Before we can enjoy the blooming dogwoods, azaleas and crepe myrtle trees, many of us have to suffer through
allergy attacks
. Thanks to a host of environmental problems including climate change, ozone admissions, and pollutants in the air,
asthma
is also on the rise.
At Acupuncture Associates, we put lots of attention on the details to create an inviting, relaxing, spa-like experience.
In this video
, Dr. Robert discusses how a soothing, nurturing environment is an ideal space for healing: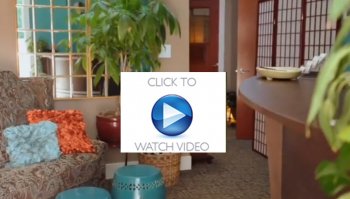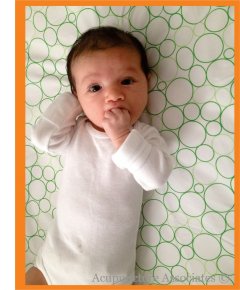 Isn't this baby a cutie?
About a year ago, a 36-year-old woman came to Acupuncture Associates seeking help for infertility. She and her husband had been trying to conceive for over two years without success and were ready to consider adopting.

First, however, they wanted to try acupuncture before beginning in-vitro fertilization (IVF) treatment.

Read
their story
(and other Acupuncture Associates baby success stories)
here
.
A group of school children were interviewed about their Moms and Dads; the teachers were looking for quotes to include in the parents' Mother's Day and Father's Day cards. Here were some of the best answers from just two questions:


If you could change one thing about your Mom,

what would it be?

* She has this weird thing about me keeping my room clean. I'd get rid of that.

* I'd make my Mom smarter. Then she'd know it was my sister who did it and not me.

* I would like for her to get rid of those invisible eyes on the back of her head.


What's the difference between Moms and Dads?

* Moms know how to talk to teachers without scaring them.

* Dads are taller and stronger, but Moms have all the real power 'cause that's who you got to ask if you want to sleep over at your friend's house.

* Moms have magic powers; they make you feel better without medicine. (And so can acupuncture...)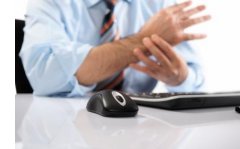 Here are more "A", "B", and "C" conditions we treat at Acupuncture Associates:
..."don't forget to stretch."


With the arrival of great weather, comes an increase in accidental injuries. If you decide to get in touch with your inner "weekend warrior" by golfing, jogging, playing tennis, or joining a volleyball league, remember to respect proper warm up and cool down periods.

Now, you can conveniently schedule your initial appointment with Acupuncture Associates online. Just click on the link above!

"Plan your year in the early spring, your day at dawn." ~ Ancient Chinese Proverb

Did you know that you can follow Acupuncture Associates on LinkedIn, Facebook and Twitter? We'd love to keep in touch with you via social media too.

Find us by clicking on the buttons below:




Acupuncture Associates

4032 Masonboro Loop Rd

Suite 102

Wilmington,NC 28409

910-798-8181