Our hearts and prayers go out to all families struggling with the loss of their child.
Please keep these families in your hearts during the difficult days ahead.
Camps for Bereaved Children:
Parker's Place, Camp Lutherhaven, Coeur d'Alene, ID: Family camp for families who have who have lost a child to chronic illness or tragedy. (Entire family attends the camp) - See more information about Parker's Place in this newsletter.

Camp Chmepa, Hospice of Spokane, July 25-27, 2014 at Camp Lutherhaven, ages 7-15 Call Phone (509) 456-0438 for registration and more information.

Camp Amanda, Walla Walla Community Hospice http://www.wwhospice.org/campamandaform.htm, 509-525-5561 or campamanda@wwhospice.org

For children in Idaho: Camp Kanisksu, North Idaho Hospice, July 11-13, 2014 at Camp Lutherhaven, ages 6-15 yrs old. Their brochure is not out yet but if you have questions you can call Mary Lenox at 208-209-6227.


Thank you
to everyone who voted. We know how tough it is.
This award is representative of ALL the outstanding individuals who go above and beyond to care for our children. The winner will be announced at our 2014 Light the Way Dinner/Auction.
We'll post it here next month.
Thank you to our Golden Heart Award Partner:


2014 Family Support Night
Next Meeting
Tonight May 14, 2014

Parent Topic/Presentation
Raising kids is difficult enough, but when you add cancer treatment to the picture, discipline often flies out the window. Love and Logic is a system developed years ago and has proven to be very effective for parents and teachers. We have purchased a package from Love and Logic that is called "Parenting a Child With Health Problems", and it has really useful tips on basic things from how to get your child to take a pill without battles to ways to redirect demanding children during and after treatmen
t.
Please join Denise Caldwell as she presents these materials, including handouts for future reference.
ALSO - We will have information available for Family Camp!

Are you having a fundraiser for your family? Do you have any special news you would like to share? Send an email to office@accoinlandnw.org and we'll help spread the word.

Childhood Cancer Action Days 2014


REGISTRATION OPEN!
CHILDHOOD CANCER ACTION DAY
WASHINGTON, D.C.
The American Childhood Cancer Organization (ACCO), a member of the Alliance for Childhood Cancer, is pleased to announce that registration for this year's Childhood Cancer Action Day in Washington, DC is now open.
Click here to visit the registration page and learn more about the event.
Once again, organizational members of the Alliance for Childhood Cancer will host a two-day event that includes issues and advocacy training, and pre-arranged Capitol Hill visits with Congressional Representatives and their staff. The Alliance goal is to provide the childhood cancer community - parents, children, healthcare professionals and others with the opportunity to visit their Representatives on Capitol Hill and advocate for the important childhood cancer issues currently before Congress.
If you have any questions, please contact Ruth Hoffman, ACCO's Executive Director at: rhoffman@acco.org
Fred Meyer Community Benefits


Sign up for the Community Rewards program by linking your Fred Meyer Rewards Card to American Childhood Cancer Organization Inland Northwest at
www.fredmeyer.com/communityrewards

.
We received our first payment of $115.01 with 10 participants! Just think if we had had 100 participants. Please share with friends and family to help support your organization in this easy and painless way.
You can search for us by our name or by our non-profit number 93515

Extending our Hand to New Families

We extend our hand and support to all families who have heard the words, "your child has cancer."
Washington New Diagnosis/Members:
Three-year-old Justin was diagnosed with Wilms tumor in January.

Sheldon is twenty and was diagnosed with Osteosarcoma in 2012 and has recently joined our group.

Nine-year-old Alexis was diagnosed with ALL in February.

Sinclair was diagnosed with a Pseudo Pappillary tumor at the age of 15 this past February.

Layton is 3 years old and was diagnosed with Neuroblastoma in March.

Jesus was diagnosed with AML at the age of 12 in March.

Sixteen-year-old Matthew was diagnosed in March with APL.

Erik is one year old and was diagnosed with Neuroblastoma in April

Idaho New Diagnosis/Members:
Chase is 15 and was diagnosed with ALL in March

Montana New Diagnosis/Members:
Sixteen-year-old Devin was diagnosed with Ewings Sarcoma in January.

Monica is 15 and was diagnosed in March with Osteosarcoma.

To these children/young adults and their families along with those who chose not to be listed, know that you are not alone.
For assistance, please stop by our office, call 509-474-2759 or 509-443-4162, or email: office@accoinlandnw.org
CAMPIN' IT UP WITH ACCOIN


Our First-EVER Family Day Camp is just two weeks away. Please REGISTER TODAY if you and your family would like to attend. Marilyn has lots of great things planned.

Kids will create cool crafts while Moms enjoy being pampered and Dads learn archery and woodworking. Families will receive special gifts including "Camp in a Box"!
Family Camp is FREE. Pre-registration is required. For a registration form, see contact information below.

All the fun will begin at 10 A.M and end at 3 P.M. on May 31st, at Camp Reed!
Any questions and to obtain a registration form, contact Marigold at (509) 928-3782 OR (509)993-0782 E-mails are welcome too at camp@accoinlandnw.org

Registration ends May 15th. Space is limited.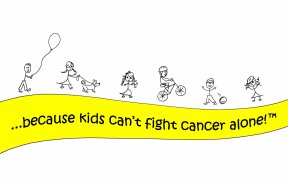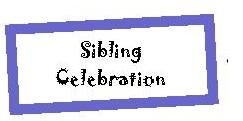 Siblings of children with cancer face their own unique challenges.
In honor of National Sibling Day last month, Child Life Specialist Tammy Brickner and Social Worker Kim Ramirez teamed up with ACCOIN to make Sibling Day a fantastic celebration!!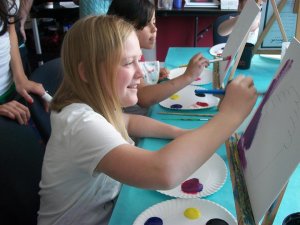 We had Nicole and Cindy from Van Gogh and Merlot teach the kids how to paint a giant cupcake, Ro Chi Pharmacy students, volunteers Judy and Catherine Gauna, Kolton Sears' older sisters Courtney and Rachel helped the kids "make blood", casts for their fingers, make pictures, and more. A great dinner was provided by Panda Express. Judy Mandeville had the kids belly laughing with dance movement. There were drawings for prizes every few minutes. The kids got to take home "Sibs Rock" t-shirts, super-hero capes, and a big bag of toys!! There were 2 big drawings for a WII and an X Box.

One of the kids said it was "the best day of her life!!"

Race 2 Place Benefits ACCOIN and Parker's Place

Parker's Place for Bereaved Families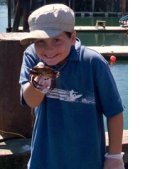 REGISTER TODAY
DATE: July 3rd - 6th

LOCATION: Camp Lutherhaven Coeur d'Alene, Idaho

Discounted cost to qualifying families: $30 per person. Registration fees can be waived for new qualifying families if cost is a barrier to attending this healing camp.

Reserve your space today by contacting Sarah Brown at momof3boyssarahjane@hotmail.com or calling Sarah at 509-557-9337.
"

Parker's Place

is a camp for children and their families who have lost a child/[sibling] to chronic illness or tragedy. The camp [founded by parents Josh and Sarah Brown] honors the legacy of Parker Brown, a courageous little boy who lost his 6 year battle with cancer in 2009 -- leaving behind 2 brothers and 2 loving parents. Parker's Place gives families a place to unite, meet other families facing similar challenges and receive important resources to support them..."

"A Thursday through Sunday retreat weekend, families stay in their own cabins and join with other families for meals, camp activities and programs."
Every Family who has ever attended is very glad that they did.
THANK YOU to everyone who attended and participated in the
Guns and Hoses Hockey Game
on May 3rd. It was a great success and raised over $5500.00! Special thanks to childhood cancer patient Brayden for dropping the puck to get things going!