Celebrating Summer with Alphabet Soup?

School's out for summer, but that doesn't mean we still can't learn! Sometimes it seems like every medical condition or disease has its own acronym. From IBS to CFIDS to TMJ, getting the right diagnosis can feel a bit like swimming in a bowl of alphabet soup. In this newsletter, we'll help you decode those acronyms so you can show those ABCs whose boss.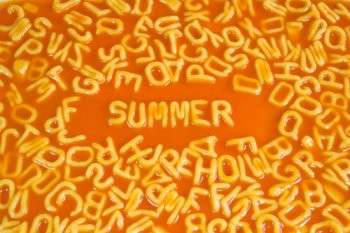 Speaking of confusing acronyms, we wanted to share an STD with you - AKA (Also Known As):

On October 18th, we'll participate in the Cape Fear Heart Walk, an annual event on the UNC-W campus organized through the American Heart Association. Each year, we put together a team of Acupuncture Associates' friends and family to walk and raise money for this important and lifesaving organization. It's a great time in honor of a great cause, and we hope you'll join us!

We encourage you to participate, either by walking with us, or by
donating to our fundraising efforts
. To help get people excited, we're even hosting a t-shirt contest this year. Submit a slogan or idea on our
Facebook page
, and you might just see it on our team shirt design.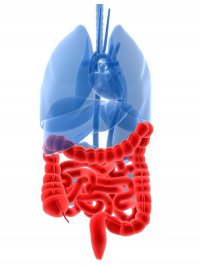 When most people want to plan a fun day with family and friends – boating at Wrightsville Beach, for example, or spending a day at one of the many festivals held in downtown Wilmington, NC – they don't have to make sure they're always within twenty feet of a restroom. For people struggling with Irritable Bowel Syndrome, however, this becomes a constant and unfortunate issue.
Temporomandibular Joint Dysfunction, known more commonly as TMJ, is a disorder affecting the structure connecting the jaw to the side of the skull.
Most people have experienced a level of this at some point in their lives, wincing from the pain suddenly radiating through their face, jaw, and neck.
Read how acupuncture helps with TMJ.
Sudden and severe exhaustion, the kind that knocks you off your feet and keeps you down for days. Intense headaches. Achy muscles and joints. An inability to focus or concentrate on work, family, or fun. If you've experienced these symptoms for six months or more, you might have Chronic Fatigue Syndrome, also known as CFS or CFIDS.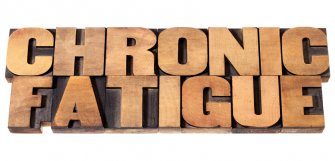 ROTFL = Rolling on the Floor Laughing

On a recent episode of
Car Talk
, the hosts were discussing how teenagers like to text one another using abbreviations and acronyms, like OMG, LOL (Laugh Out Loud), and TTYL (Talk To You Later). They thought it was time for the older generation to have some fun with text messaging. Below are some of their suggestions for senior texting acronyms: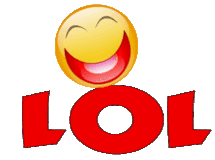 FWIW:
Forgot Where I Was
OMG: Oy, My Grandchildren!

IMHO: Is My Hearing-Aid On?

TGIF: Thank Goodness It's Four (Four O'Clock - Early Bird Special)

TTYL: Talk To You Louder

MGAD: My Grandson's A Doctor

WIWYA: When I Was Your Age

GOML: Get Off My Lawn

What One DVM Says About This DOA

What happens when a Doctor of Veterinary Medicine visits a Licensed Acupuncturist, DOA (Doctor or Acupuncture, RI) and member of the NCCAOM? (Read more about my acronym-heavy credentials
here
.
)
An amazing story of recovery and hope!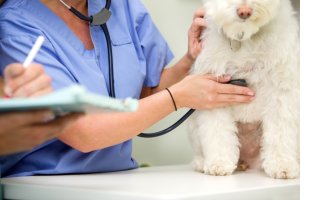 "I'm a doctor who has suffered from debilitating migraines for twenty-five years. I tried everything to find relief from my migraines: blood testing, neurological workups, MRIs, CAT scans, spinal injections, dietary changes, medications, and even the removal of my ovaries to induce early menopause. After reaching a point last year where I couldn't work for three months because of the pain, I decided to try acupuncture with Acupuncture Associates. Within four to six weeks, acupuncture has literally changed my life. I had been to specialists in the double digits, but Robert was the first person to employ a holistic approach to realign my body's systems in order to alleviate, and ultimately prevent, migraine-related pain. I can't believe acupuncture was the last solution I tried, when it should have been the first." - Dr. Danielle Kettelkamp
..."check for ticks!"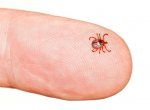 As temperatures rise and you spend more time picnicking at Greenfield Lake, the risk for tick-borne illnesses, such as Lyme disease, is higher.
This article
highlights some of the natural ways you can protect yourself. Tips include:
1. Dress Defensively.
Light colored clothing is a good choice.

2. Get Sticky.
A lint roller can pick up unattached ticks.

3. Clean Up Your Act
Wash clothes and bathe as soon as you get home.

4. Do Tick Checks
Look for ticks after an outing. Ask for help.

5. Track Any Attacks
If you are bit, keep an eye on the site just in case.

If diagnosed with Lyme disease, don't lose hope. Studies have shown that natural treatments and Traditional Chinese Medicine such as acupuncture can offer relief from Lyme disease symptoms. Read more about how acupuncture can treat Lyme disease on
our blog
.
Now, you can conveniently schedule your initial appointment with Acupuncture Associates online. Just click on the link above!

"Teachers open the door. You enter by yourself." ~ Ancient Chinese Proverb

Let's KIT

(Keep in Touch)

Did you know that you can follow Acupuncture Associates on LinkedIn, Facebook and Twitter? We'd love to keep in touch with you via social media too.

Find us by clicking on the buttons below:




Acupuncture Associates

4032 Masonboro Loop Rd

Suite 102

Wilmington,NC 28409

910-798-8181