Grow Your Own Chaste Tree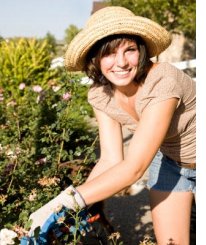 Vitex is a hardy shrub that deserves a place in your herb garden. It tolerates cold winters as far north as eastern Canada, and it is fine in hot, dry summers like those in its native Mediterranean lands.
Whether you plant it in the ground, where it can grow up to twenty feet tall, or keep it in a container, vitex will delight you with its pretty foliage, beautiful bluish flowers (beloved by butterflies), and spicy berries.
Vitex agnus-castus is the chaste tree used for medicine, but nurseries often have other cultivars, so look carefully at the label before you buy your vitex. Plant in any well-drained, humus-rich garden soil and keep well-watered until established. I feed my vitex rotted nettle water monthly during the summer.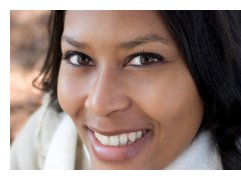 Sure, red clover and red raspberry, wild yam and wild carrot, blue cohosh and black cohosh are women's herbs, but so are lentils and yogurt, mashed turnips and baked sweet potatoes, nettle infusion and poppy seed cake. A woman's diet is the key to her health, physically, mentally, and even spiritually.
Diets that limit or eliminate any whole food – such as raw food diets, vegan diets, and even some vegetarian diets – are inadequate in the long run for women, and often lead to reproductive problems.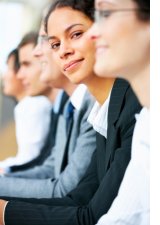 Cervical cancer kills a few thousand women a year in the US, but it frightens hundreds of thousands into painful, usually unnecessary, medical procedures. Regular pap smears are a good idea for most sexually active women. But hold your reaction if your smear shows dysplasia.
Vitex berry tincture is the "herb of choice for treating cervical dysplasia," according to herbalists Kathi Keville and Christopher Hobbs in Women's Herbs, Women's Health. Most women find their next pap smear is normal if they do nothing at all. Those who need something to do can take 1-2 dropperfuls of vitex tincture 2-3 times a day.
Susun Weed is recognized as a grandmother of the herbal renaissance in America. Her books – the Wise Woman Herbal Series – including Wise Woman Herbal for the Childbearing Year, Healing Wise, New Menopausal Years the Wise Woman Way, Breast Cancer? Breast Health! The Wise Woman Way, and the forthcoming Down There! The Wise Woman Way have sold millions of copies and are used all over the world. She believes herbal medicine is people's medicine.

Is vitex safe for pregnant and nursing women? Maybe. Chasteberry does have a reputation for increasing milk production, but most books warn against using it during pregnancy. It stands to reason that a pregnant woman would have little need for a remedy for menstrual pain or PMS or hot flashes, as she is unlikely to have any of these problems. Motherwort tincture is certainly safe during pregnancy, and it relieves anxiety and evens mood swings just as well as vitex. If you do choose to use vitex while pregnant, limit your use to tincture and use it only as necessary, not daily.



Get to Know your local Herbalist!
Karen Henderson, MS, MPH, CMT is the Owner and Operator of The Wright Touch, LLC Holistic Wellness Practice and Herb Farm in Caroline County, Virginia. She received her Herbal training from Maryland University of Integrated Health (MUIH), Laurel, Maryland and Sacred Plant Traditions, Charlottesville, Virginia. Karen is also a Licensed Massage Therapist and Certified Health Coach.
For more information, or to schedule an appointment, please visit

http://www.holisticwellnessva.com

,
or contact Karen at

wrighttouch@holisticwellnessva.com

.
Upcoming Fermentation Workshop
The Wright Touch, LLC will sponsor a fermentation workshop on September 20, 2014 at Unity of Richmond in Richmond Virginia. Please check my next Newsletter for more details.