The Summer of the Superhero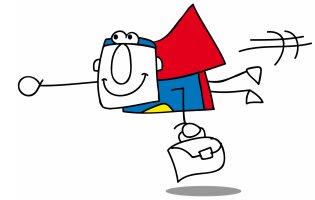 Going to see the summer's hottest big blockbuster movie is a tradition for many (especially when we've had a summer as wet as this one!).
This year, we've been treated to a roster of superhero movies, each more fantastic than the last. From Captain America 2 to Spiderman 2 to X-Men, their feats of strength have inspired and enthralled movie-goers everywhere.

But if there's one thing that these movies have taught me, it's that every hero has his or her weakness, like Superman and Kryptonite.

Just like superheroes, we mortals have our weaknesses too, conditions that leave us tired, uncomfortable, and unable to enjoy the bounty of summer (even a wet one). Luckily, we have a secret weapon that can help us win the battle against these ailments. That's right - it's acupuncture to the rescue!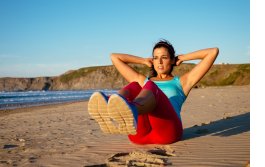 Any casual observer can see that life moves in cycles. Step outside, look at the sky, and watch the moon as it waxes and wanes night after night. Dip your toes in the ocean at Wrightsville Beach, and observe the tide rolling in and out. Even our bodies are ruled by cycles. This is most true for women, who expect their periods to arrive each month, right on schedule.
For some women, however, that cycle becomes interrupted. And just as the earth would suffer consequences if the moon didn't wane or the tide didn't come in, the absence of a regular period – known as amenorrhea – is a condition that must be addressed as soon as possible.
Read more on our blog.
Bladder & Kidney Problems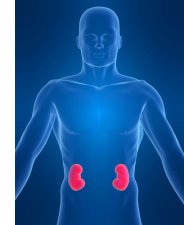 Summer means we tend to work up a thirst – not just for water, but for chilled white wine, fruity sangria, iced tea, and cold beers. For most of us, all that extra liquid is absorbed and processed by our bodies, allowing us to enjoy the long, hot days in peace. For those with kidney or bladder issues, however, it's a different story.
Read more on our blog!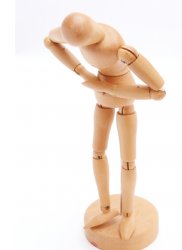 Hamburgers and hot dogs at the annual Labor Day barbeque. Picnic baskets bursting with treats on the shores of Wrightsville Beach. The array of food vendors that line the streets of every festival in downtown Wilmington, NC. There's no way around it – the official menu of summer, while delicious, can also cause some undesirable side effects, such as indigestion and bloating. For those suffering from problems like gastric hyperacidity, eating the wrong thing can quickly turn your Summer of Wow into a Summer of Ow.
Read more on our blog.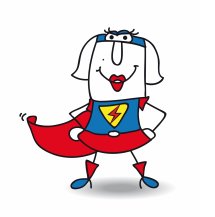 I have a history of trying to be Superwoman – I run two businesses, two households, and I'm caring for my sister and an aging relative, as well as helping my daughter plan her wedding. I had become so stressed that my hair was literally falling out, and the moderate-to-severe arthritis in my hips was becoming harder to ignore. As you might imagine, I don't like anything to slow me down, and I certainly didn't want my arthritis to interfere with my paddle boarding, kayaking, and spinning.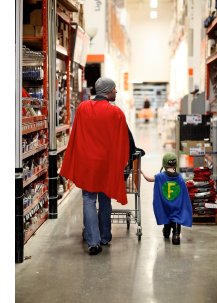 Being a parent is a lot like being a superhero. Don't believe me? Here are seven reasons inspired by blogger
Kim Bongiorno.
Parents have eyes in the back of their heads.
Parents can catch a sippy cup mid-flight, even when it's moving as fast as a speeding bullet towards their head.
Parents look disheveled at their day job, but they clean up really nice.
The ability to carry six grocery bags and three kids simultaneously from the car to the house = super-strength!
Whenever someone needs a parent, they just look up at the sky and scream their name.
There's lots of leaping over tall buildings in a single bound. (It still counts if they're made of Legos.)
Parents are happy to save the day, every day, no thanks needed.
"...enjoy these five foods and keep your blood pressure down:"

Bananas
Avocado
Yogurt
Dark Chocolate
Red Wine

According to the Center for Disease Control and Prevention, 1 in 3 people in the United

States suffer from high blood pressure, also known as hypertension. Women especially need to be concerned and vigilant about their blood pressure, as heart disease is the number one cause of death for women in the United States.

While genetics play a part in hypertension, other factors can also contribute to the problem. Stress, diet, age, and certain lifestyle choices, such as smoking and a lack of exercise, can all put undue pressure on the heart.

Next Avenue.org
shares information and recipes about the five "super foods" that can help keep blood pressure at bay. And
this blog post on our website
discusses how acupuncture can help those who suffer from high blood pressure.

On October 18th, we'll participate in the Cape Fear Heart Walk, an annual event on the UNC-W campus organized through the American Heart Association. Each year, we put together a team of Acupuncture Associates' friends and family to walk and raise money for this important and lifesaving organization. It's a great time in honor of a great cause, and we hope you'll join us!
Now, you can conveniently schedule your initial appointment with Acupuncture Associates online. Just click on the link above!

"Do
right and
fear no man." ~ Ancient Chinese Proverb
Did you know that you can follow Acupuncture Associates on LinkedIn, Facebook and Twitter? We'd love to keep in touch with you via social media too.

Find us by clicking on the buttons below:




Acupuncture Associates

4032 Masonboro Loop Rd

Suite 102

Wilmington,NC 28409

910-798-8181