Everything is bathed in green....Graduates are walking for diplomas (yes, personal experience this year with a FHS 2015 grad in my family last night)....more and more motorcycles out and about....and of course live music lovers know all these things as the signal of the start of patio season! It's the season where it becomes easy to find one or more of your favorite bands playing at the numerous venues all around Northwest Arkansas all on a pleasant, warm, outdoor, grab another beer kind of night. So what to do? I suggest you keep a watch on our newsletter and our e-news calendar and enjoy the season!
As always, please feel to drop me a note about what you like, don't like, and what you think of the Newsletter. You know the deal, e-mail me anytime at smccann7@sbcglobal.net ~Sandy McCann


September 16, 1925 - May 14, 2015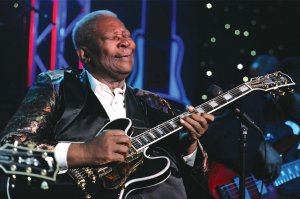 This Sunday beginning at 1pm at Jose's Streetside in Fayetteville is the place to gather to honor Northwest Arkansas's beloved music fan, Jon Kirk Edwards.
As most of you know Jon lost his fight against medical problems a couple weeks ago. Please join the many local musicians and friends of Jon at his Memorial gathering on May 17th. You can check in on the Memorial's Facebook page HERE
Bella Vista

Concert Series

In celebration of their 50th year, the Bella Vista Property Owners Association has planned a series of summer concerts. The first concert is on May 30th, and will feature performances by three of NWA's most popular acts: Earl & Them, 1 Oz. Jig, and Divas On Fire. The outdoor concert follows the Three Skill Challenge at the Tanyard Creek Practice Center, 10 Nature Trail Lane in Bella Vista, Arkansas. The music starts at 4pm.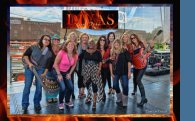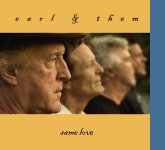 Great Article!

Ever wondered about what your local Blues Society does? Check out this article that shares info on the societies here in western Arkansas as well as Eastern Oklahoma. Read THIS Article from Currentland Magazine.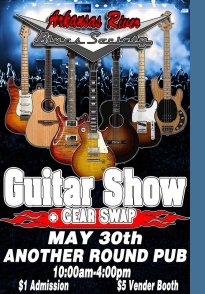 Got some gear you are ready to
First Annual Arkansas River Blues Society Guitar Show and swap meet on May 30th
Buy, Sell, Trade or just hang out with guitar pickers. Jam session following the guitar show, so bring your gear. Proceeds raised from $5 booth space and $1 admission will go to support the Arkansas River Blues Society which is a 501c NonProfit. For more information check out the Facebook event page HERE
Announcing an Exciting Opportunity for
The governing board of Ozark Blues Society would like to announce to our supporters that we are now accepting applications for recently opened board positions. The primary requirement is a love of blues and a desire to be a part of a group that works to promote blues history, blues education, and blues performance in Northwest Arkansas. No previous experience is required. Board members are asked to attend a minimum number of board meetings (approximately 8 per year) which are scheduled based on group members availability. The board also has two leadership positions that will open to nominations very soon....stay tuned! Watch for updates on www.ozarkbluessociety.org For more information you can also email Bill Baird at bbaird07@sbcglobal.net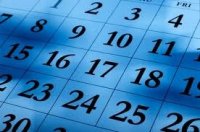 05/15-05/23

5.15
Earl and Them and Steve Pryor for Happy Hour at Georges Majestic Lounge in Fayetteville
5.16
Leah and the Mojo Doctors at Jose's Southwest Grill in Springdale

The Steve Miller Band at The Walmart AMP in Rogers
5.17
Block Street Party on Block Street in Fayetteville

Jon Edwards Memorial Service at Jose's Streetside in Fayetteville

Claudia Burson Trio at Copeland's Famous New Orleans Restaurant in Rogers

Keith Nicholson at Ozark Beer Company in Rogers
5.18

Blues Therapy with Brick Fields and Friends at Bear's Place in Fayetteville

Open Mic Night at Foghorns in Fayetteville

Jimmy Wayne Garrett at Chelseas Cafe in Eureka Springs
5.19
"RPMs" (Richard, Paul, and Mischo) and friends at the Chancellor in Fayetteville

Jed Clampit at Pesto Cafe in Fayetteville

Joe Giles and the Homewreckers at Jose's Southwest Grill in Springdale

NWA Blues Jam at The Big Chill in Rogers
5.20
Blues Therapy with Brick Fields and Friends at Bear's Place in Fayetteville

Open Mic Night at Foghorns in Fayetteville

Open Mic Night at Nomad's Music Lounge in Fayetteville
5.21
"RPMs" (Richard, Paul, and Mischo) and friends at the Chancellor in Fayetteville

Anthony Ball at The Big Chill in Rogers
5.22
The Big Uns and Josh Hoyer at George's Majestic Happy Hour in Fayetteville

R.J. Mischo at Jose's Streetside in Fayetteville
5.23
In this issue: 05/15/2015
May 15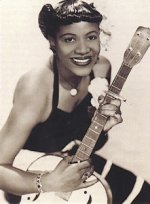 Today's show features music performed by Bessie Smith, Wee Bea Booze, and Jimmy Reed

Listen

"What you sees, is what you gets."
Check Out these regular local radio programs

"The Generic Blues Show" hosted by Paul Kelso airs every Friday night at 9pm on KUAF 91.3FM
Rockin' Hog Radio presents "Sunday Morning Blues" from 8am to 10am every Sunday
LINK
Get Involved with the Ozark Blues Society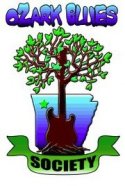 Annual membership levels begin at $15 and give you so much in return, including meeting new friends while enjoying the best blues artists in the area.
By being a member of The Ozark Blues Society of Northwest Arkansas, you are helping to support the Arts and to preserve the Original American Art Form known as The Blues.
Membership Benefits Include:
Weekly E-newsletter
Opportunities to win tickets to events
VIP seating at events (when available)
Discounts on OBS merchandise
Social networking – meeting other people who also love the blues
Opportunities to volunteer on OBS committees and at events
Ability to attend board meetings and vote on upcoming organizational issues and elections
Visit our Website to renew or join! Ozarkbluessociety.org