Subscribing to the IHR's Website

We invite practitioners to join our web site community with a listing of your holistic gifts and offerings for an investment of only $40 a year. With this investment y
ou will receive:
A listing on the web site for each modality or resource that you provide

A listing by the City that you practice in

Classes or events that you offer throughout the year can be posted

Your classes or events will be listed in this monthly newsletter
New Practitioners Added to IHR's Web Site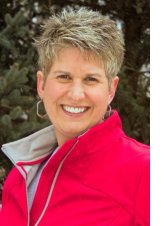 Heidi Morrison

Reiki and Healing Services: Holy Fire Karuna Reiki Master®, offers individual Reiki and intuitive healing sessions by appointment on evenings and weekends at Reiki and Healing Services. Heidi also teaches Reiki in group training workshops. Her desire is to be a pure, healing channel allowing Highest Good to flow through her to aid in the healing and growth of others. She is one whom honors, empowers, and encourages others toward their Highest Good.
Windsor Heights
, IA
515-490-8620
Email: heidi4highestgood@yahoo.com
Web: www.reikiandhealingservices.com
Iowa Holistic Resources is a website community for people looking for services

AND

for practitioners to list their services. Over 20,000 people have gone to the website looking for services.

The IHR web site provides a compilation of varied holistic approaches to wellness.
The web site is listed by: 86 cities at this time,

122 modalities, retreats and centers, and by monthly classes and events.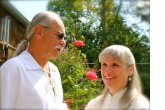 Cinda & Greg Morey
Certified Body Code and Certified Emotion Code Practitioner, Healing Touch Practitioners, Reiki Master/Teachers,
Ho'oponopono,

Ordained Ministers, Detoxification Footbath Treatments, Young Living Essential Oils Distributors, Nikken Wellness Consultants.
"Your web site has been great and I've received several good clients from it. Thanks again!
"Cinda does such a great job p

osting

my classes to her website and newsletter. She's able to take all the information I provide, place it into the proper categories and format, plus even offers links to separate flyers. I am very impressed with her "techie" abilities. Wonderful! And THANK YOU!!!!" Email and Web
"I joined the IA

Holistic network

in January, 2009 and in February I was contacted by someone who lives in Marshalltown for information for one of my services. We met for a series of classes and I feel confident that she is in a much better place in her spiritual life as well as in accepting her hectic personal and

business life

. Without the networking and good work of the Iowa Holistic association, this wonderful opportunity for growth for both the client and my work in the world, I would not be in the place I am today. Thanks Cinda and Greg for our efforts on behalf of the entire healing community! Namaste!
2015 Yearly Classes Listings

CLICK HERE TO VIEW UPCOMING CLASSES & EVENTS THROUGHOUT THE YEAR!
How To Send Classes to Put in Newsletter
If you have a subscription to the web site CLICK HERE to learn how to send classes for the web site and newsletter.

Iowa Holistic Resources FACEBOOK page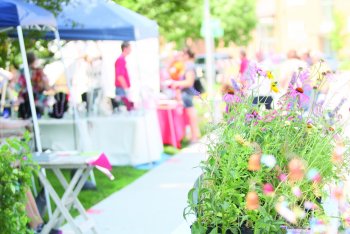 The first day of summer brings
Clear Lake the 4th annual
NORTH IOWA
HERB FEST Garden & Craft Show
on Saturday June 20th (9am to 3pm)
This popular "street festival"

can be found at

the Healing House Herb Shop at

600 2nd Avenue North in Clear Lake, The Festival

sprawls around the lawn of the Shop and along adjacent streets.
This event will feature a craft merchant market, artisans, honey products, jewelry, baked goods, herbs, herbal products, garden Plants, unique gifts, and fabulous festival food provided by Mr. Taco.
The highlight of the North Iowa Herb Fest will be the free informational classes offered through-out the day. Topics include:
Women's Health and Hormones at 9 am

History of Food and Health at 10:30

Aromatherapy and Health at noon

Stop-Don't pull that WEED at 1:30
There will also be live music groups performing through-out the day with rock and roll, classical Spanish guitar, and folk music being offered for your listening pleasure.
Ollie's Herbal Tea Stand will be serving coffee and tea as a fundraiser for the North Iowa Humane Society.
For more information on the North Iowa Herb Fest go to
www.healinghouseherbshop.com
or call 641-357-1494.
June 2015 Classes Throughout Iowa

Click on Class Title for Details










DATE




CLASS




CITY













June 1, 2015



Full Moon Gong Bath


Des Moines

, IA




June 1, 2015



Reiki Healing Energy Night


Cedar Falls

, IA




June 1, 4, 5, 8, 11, 12, 15, 18, 19, 22, 25, 26 & 29, 2015



Hatha Way Yoga

Hiawatha, IA




June 2, 2015



Introduction to Natural Burials


Hiawatha

, IA




June 2-4, 2015



Certification in Clinical Aromatherapy 301: Healing Oils – Healing Hands; Ancient Wisdom for Modern Times


Arlington

, IA




June 2, 9, 2015



Emotional Floral Therapy


Cedar Rapids

, IA




June 2, 9, 16, 23, & 30, 2015



Mid-day Sounds for the Soul Meditation


Des Moines

, IA




June 2 & 16, 2015



Seeing IS Believing: Visio Divina


Hiawatha

, IA




June 3, 2015



Wednesday Women at Prairiewoods


Hiawatha

, IA




June 3, 10, 2015



Shamanic Share


Cedar Rapids

, IA




June 3 & 17, 2015



Drumming for Healing


Hiawatha

, IA




June 5-7, 2015



Certification in Clinical Aromatherapy 302: Essential Oils for Physical Health and Well-Being


Arlington

, IA




June 6, 2015



Prairiewoods Garden Party


Hiawatha, IA




June 6 - 7, 2015



Level 1 Touch Drawing Workshop – Art from the Heart


Independence

, IA




June 6, 2015



Iowa Metaphysical Fair


Des Moines, IA




June 6, 13, 20, 27, 2015



Reiki I


Cedar Rapids

, IA




June 6, 13, 27, 2015



Energy Share


Cedar Rapids

, IA




June 7, 2015



Dances of Universal Peace with Kids


Des Moines

, IA




June 7–13, 2015



Silent Directed Retreat at Prairiewoods


Hiawatha

, IA




June 8, 2015



Julia Cameron's "The Artist's Way" Book Study

Hiawatha, IA




June 8, 2015



Munay Ki: Starkeeper's Rite


Cedar Rapids

, IA




June 8, 2015



Meditation for Link Associates


West Des Moines

, IA




June 9, 2015



Sacred Sound Group Chanting Circle


Des Moines

, IA




June 9, 16, 23, 2015



Past Life Exploration Series


Cedar Rapids

, IA




June 9, 23 & 30, 2015



Lectionary-Based Faith Sharing at Prairiewoods


Hiawatha

, IA




June 9 - 10, 2015



Level 1 Touch Drawing Workshop – Art from the Heart


Independence, IA




June 11, 2015



Metaphysical Crystal Group


Cedar Rapids

, IA




June 12, 2015



Journey to Your Place of Power with Debbie Dionne-ZOOK


Windsor Heights

, IA




June 12-13, 2015



Curse Unraveling


Des Moines

, IA




June 13, 2015



Nurturing a Spiritual Relationship with Nature


Hiawatha

, IA




June 13, 2015



Reiki Share


Independence

, IA




June 13, 2015



Eden Energy Medicine Workshop

Cedar Falls, IA




June 14, 2015



Community Drum Circle


Des Moines

, IA




June 15, 2015



Herbs and Oils-Lavender


Cedar Rapids

, IA




June 16, 2015



Herbal Community Group


Cedar Rapids

, IA




June 16–19, 2015



Innovation and Deep Engagement through Classroom Conversation Retreat at Prairiewoods


Hiawatha

, IA




June 17, 2015



Dream Group


Hiawatha

, IA




June 17, 2015



Sustainable Living at Prairiewoods: GMOs


Hiawatha

, IA




June 17, 2015



Intuition Development/Psychic Play


Cedar Rapids

, IA




June 17, 2015



New Moon Gong Bath


Des Moines

, IA




June 18, 2015



Meditation Around Town


Des Moines

, IA




June 19, 2015



Energy Share


Cedar Rapids

, IA




June 19, 2015



Healing Circle with Elka Boren


Windsor Heights

, IA




June 20, 2015



Native American Style Drum Making Workshop


Hiawatha

, IA




June 20, 2015



The Summer's Edge: Native Flute Concert


Hiawatha

, IA




June 20, 2015



Trail of Tears Traditional Necklace Class


Independence

, IA




June 20, 2015



Reiki Kids Class


Cedar Falls

, IA




June 20, 2015



Healing Circle with Elka Boren


Windsor Heights

, IA




June 20 & 21, 2015



Usui Reiki Level 1 and 2 Attunement Classes


Cedar Rapids

, IA




June 21, 2015



Summer Solstice and International Day of Yoga Event


Des Moines

, IA




June 21, 2015



Big Pyramid Summer Solstice Event


Des Moines

, IA




June 21–27, 2015



What Dreams May Come: Sacred Time Retreat


Hiawatha

, IA




June 23, 2015



Affirmations: What Are They & How To Use Them


Cedar Rapids

, IA




June 24, 2015



Reiki Share


Cedar Falls

, IA




June 26, 2015



Explore Sound Healing Group


Des Moines

, IA




June 26, 2015



Astrology Readings with Lenore Hamill


Windsor Heights

, IA




June 27, 2015



Sweat Lodge (Inipi) Ceremony


Hiawatha

, IA




June 27, 2015



Usui/Tibetan Reiki I Training Class


Independence

, IA




June 27, 2015



Reiki for Writers


Iowa City

, IA




June 27, 2015



Path of the Shaman, Level 1 -The Awakening


Davenport

, IA




June 27, 2015



Intuitive Readings with Suzette Schmidt


Windsor Heights

, IA




June 27-28th, 2015



Crystal Reiki Healing Level One


North Liberty

, IA




June 28, 2015



Chakra Tune Up


Des Moines

, IA




June 28–July 3, 2015



Sacred New Story: A Conscious Meditation on Social Activism Retreat


Hiawatha

, IA