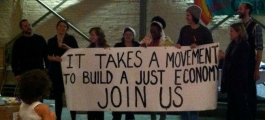 Next Tuesday August 19th

Just Economics'
August 19th 6:30-8pm

at United Way conference rooms

Dinner provided, feel free to bring a dish to contribute if you would like/are able. Our Bi-monthly general meeting is a chance to learn more about JE, participate in a committee and be involved. Our meetings are open to anyone and are the 3rd Tuesday of every other month.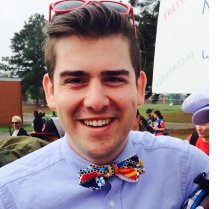 Just Economics Welcomes Joey Lopez as our newly hired Living Wage Program Coordinator
Just Economics welcomes our brand new Living Wage Program Coordinator--Joey Lopez! Joey comes to Just Economics most recently from the Campaign for Southern Equality. It's Joey's first week on the job, so more to come about Joey in the near future, but join us in welcoming him next Tuesday at our bi-monthly meeting or with a welcome e-mail to joey@justeconomicswnc.org.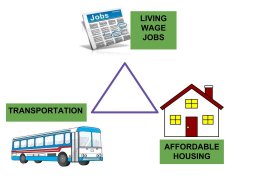 We are excited about the positive community change we are working toward and invite you to participate with us!
Transit Improvement

: Interested in getting involved in our campaign to improve the bus system? Join us tomorrow--Wednesday, August 12th at 4pm (3:30 campaign orientation for new comers) in the third floor conference room at the United Way for our monthly meeting. Can't make it to the meeting? We'd still love your involvement-contact amy@justeconomicswnc.org or 828-505-7466
Living Wage

: Just Economics has the largest voluntary living wage certification program in the country! Know an employer that would like to become Living Wage Certified? Click here for details about the application process. Willing to shop Living Wage Certified? Click here for our on-line list. Find out more about how you can get involved by contacting joey@justeconomicswnc.org or 828-505-7466.
Affordable Housing

: Our Policy Advocacy Committee is working in partnership with the Success Equation to impact affordable housing in our community. Check out more about the Success Equation here. Want to get involved with the Policy Advocacy work of JE? Contact vicki@justeconomicswnc.org or 828-505-7466.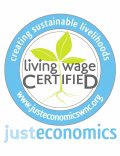 Welcome Newly Certified Employers
Sineath Construction Company
Silver Leaf Natural Medicine
Brevard Tiny House
Consider how you spend your money and how that contributes to a just and sustainable local economy. Shop Living Wage Certified! Vote with your dollars... For a list of certified employers click
here
Just Economics uses a predetermined formula to determine the wage rate and any adjustments. For more information on the formula, go to our website here
To get in touch with JE staff call the office at
828-505-7466.
You can also reach Executive Director, Vicki Meath by e-mail at vicki@justeconomicswnc.org
or Community Organizer Amy Cantrell at amy@justeconomicswnc.org
or our Living Wage Program Coordinator at joey@justeconomicswnc.org