Matter
A (somewhat) monthly journal of political poetry and commentary
*
This week Sapling talks with Virginia Konchan and Glenn Shaheen of Matter.

***

Sapling
: What should people know who may not be familiar with Matter?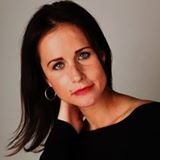 Virginia
: We publish on an increasingly sporadic time schedule, and despite any ideological agenda that may come forth on our site or in previous issues, we are still just looking for excellent work that invites, rather than overtly or covertly excludes, work that dares to openly address global and local crises (of labor, affect, alienation, etc.).
Glenn
: We look for poems that attempt to engage with the political and social world, but they need not be didactic (though certainly I like a little didacticism on occasion). The personal is political, often, but that doesn't mean every poem about a great and thoughtful self is political. So don't just send us a poem about your cool uncle and call it political just to try to get published! You're only betraying yourself, art, and the world if you do that.
Sapling
: How did your name come about?
Virginia
: A joke about monosyllabic journal names, and desire to brand ourselves with a name evoking the material substratum of the known world? I actually cannot remember. Glenn?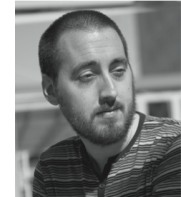 Glenn
: Virginia and I wanted a single word name, and we wanted to publish poetry that tried to bounce the world into a different can't. "Matter" addressed poetry that made a difference while also evoking the "stuff" that so often wrangles us to the ground in this culture of commodification. We later found out there is a Matter music magazine and a Matter press, but, well, we had already bought the domain name.
Sapling
: What do you pay close attention to when reading submissions? Any deal breakers?
Virginia
: Again, despite the idea behind Matter's conception, I don't read the submissions with a filter of how closely the work fits our stated "mission," but aesthetically, with the same attention and care I would with poems I've encountered in workshop (lineation, rhythm, metrical choices, coherence, voice, surprising vision). A compelling poem arguing on behalf of your version of justice or dissent isn't carte blanche to embrace slack language choices or cliché. I'm of the opinion that poem should not be a platform for any rhetorical position: formal verse attempts to manifest content, not overwrite it, and poems with an explicit "agenda" do a disservice to the poem as well as the reader, who is talked at, rather than invited in.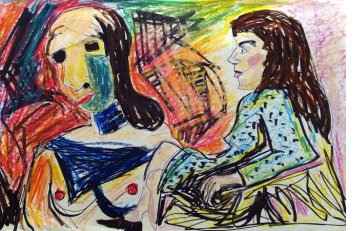 Glenn
: We want poetry that is hurt by the world, not poetry that exists in a bubble of privilege, pontificating on beautiful and expensive vacations while this capitalist machine kills so many people each day. We dislike poetry, too, that engages only with simplistic messages instead of unfolding the wires around issues. It's easy to just say that war is bad, par example, but a successful anti-war poem can't just say that - that makes the poem a closed system, almost as if to say it is a foregone conclusion that war is bad, and therefore we can do nothing about it. Political poetry is more successful when it's corrosive.
Sapling
: Where do you imagine Matter to be headed over the next couple years? What's on the horizon?
Virginia
: We're pretty low-profile, and don't have a high-tech website or strong media presence, right now (WordPress is our albatross, in fact). So in the future, along with finding a few more interns or editors with a likeminded ethos, and applying for grants, our plans are modest: LLC, US patent protection, Dow Jones listing, and a staff of licensed attorneys, CPA'S, and tax consultants. Annual revenues, not including staff incomes, exceeding $1 trillion tax-free dollars, with which we will buy vacation homes, small islands, and lots of poetry books and journal subscriptions. You know. The American Dream.
Glenn
: We've had two issues guest curated so far, one by Cecilia Llompart and one by Todd Fredson, and both turned out great. We're definitely trying to put together more guest curated issues. We're also always looking for more editorial help. Ideally, too, we'll find somebody who knows a little bit more about web layout. Our next regular issue should be out in September or so.
Sapling
: As an editor, what is the hardest part of your job? The best part?
Virginia
: Keeping the "monthly" part of our name somewhat representative of fact?
We're limited in how many poems we can accept, usually no more than two per poet, as it's just Glenn and I for the most part, and because of WordPress, each issue is labor-intensive. Any editor can sympathize with the pain of passing on very good work, with the hopes that the writer will be encouraged to submit again in the future, so I would say the hardest part is back-end formatting, hoping that what we lack in tech prowess or efficiency we make up for with solid issues featuring exciting new writing from an increasingly international contingent.
The best part is knowing we've survived this long, and will continue to grow, when the easier choice is always to fold or go on an extended hiatus when life and work pressures make sustaining an admittedy idealist, volunteer project like this exhausting. Also, the sheer pleasure of reading and providing a home for poetry, prose, and artwork that is breaking down codified boundaries governing "rules" (externalized and internalized) surrounding poetry, free speech, political knowledge, repression, and expression in verse. It feels good to help fuel the will-to-live of poetry under neoliberalism, keeping the dialogue alive.
Glenn
: I must admit the hardest part is the technical stuff, laying out poems on the WordPress template we use. WordPress (in my limited knowledge) doesn't work well with indented lines, so that's been the trickiest part of laying out each issue. I've figured out how to do it, of course, it's just time consuming. The best part, of course, is getting to read terrific poetry trying to pull back on the strings of the world around us.
Sapling
: If you were stranded on a desert island for a week with only three books, what books would you want to have with you?
Virginia
: The Collected Works of William Shakespeare, Virgil's Georgics, and The Idiot's Guide to Surviving on a Desert Island For a Week With Only Three Books (or, fire making).
Glenn
: Whatever the next three books on to-read shelf are! Right now that's Sand Opera by Philip Metres, You Are Not Dead by Wendy Xu, and Go Find Your Father/A Famous Blues by Harmony Holiday.
Sapling
: Just for fun (because we like fun and the number three), if Matter was a person, what three things would it be thinking about obsessively?
Virginia
: Green energy, debt as a means of blackmail and instrument of domination, and the contiguities and dissimilarities between animal (domesticated, wild) and machine (robot, android) consciousness.
Glenn
: Ending racism, ending capitalism, ending the patriarchy.
***
Virginia Konchan
is the author of
Vox Populi
(Finishing Line Press), and a collection of short stories,
Anatomical Gift
(forthcoming, Noctuary Press). Her poems have appeared in
The New Yorker, Best New Poets, The Believer, The New Republic
, and
Verse,
her criticism in
Boston Review
and
Jacket2,
her translations in
Asymptote
and
Circumfrences,
and her fiction in
StoryQuarterly, Joyland,
and
Requited,
among other places.
Her work has also been anthologized in several collections, and acknowledged with grants and fellowships to the Vermont Studio Center, Ox-Bow, The Banff Center, and Scuola Internazionale di Grafica in Venice. Co-founder of
Matter
, a journal of poetry and political commentary, she lives in Montreal.
Glenn Shaheen's newest collection of poetry, Energy Corridor, is forthcoming in early 2016 from the University of Pittsburgh Press.

***
For more info: