Subscribing to the IHR's Website

We invite practitioners to join our web site community with a listing of your holistic gifts and offerings for an investment of only $40 a year. With this investment y
ou will receive:
A listing on the web site for each modality or resource that you provide

A listing by the City that you practice in

Classes or events that you offer throughout the year can be posted

Your classes or events will be listed in this monthly newsletter
New Practitioners Added to IHR's Web Site
Iowa Holistic Resources is a website community for people looking for services

AND

for practitioners to list their services. Over 20,000 people have gone to the website looking for services.

The IHR web site provides a compilation of varied holistic approaches to wellness.
The web site is listed by: 86 cities at this time,

122 modalities, retreats and centers, and by monthly classes and events.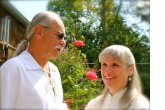 Cinda & Greg Morey
Certified Body Code and Certified Emotion Code Practitioner, Healing Touch Practitioners, Reiki Master/Teachers,
Ho'oponopono,

Ordained Ministers, Detoxification Footbath Treatments, Young Living Essential Oils Distributors, Nikken Wellness Consultants.
"Your web site has been great and I've received several good clients from it. Thanks again!
"Cinda does such a great job p

osting

my classes to her website and newsletter. She's able to take all the information I provide, place it into the proper categories and format, plus even offers links to separate flyers. I am very impressed with her "techie" abilities. Wonderful! And THANK YOU!!!!" Email and Web
"I joined the IA

Holistic network

in January, 2009 and in February I was contacted by someone who lives in Marshalltown for information for one of my services. We met for a series of classes and I feel confident that she is in a much better place in her spiritual life as well as in accepting her hectic personal and

business life

. Without the networking and good work of the Iowa Holistic association, this wonderful opportunity for growth for both the client and my work in the world, I would not be in the place I am today. Thanks Cinda and Greg for our efforts on behalf of the entire healing community! Namaste!
2015 Yearly Classes Listings

CLICK HERE TO VIEW UPCOMING CLASSES & EVENTS THROUGHOUT THE YEAR!
How To Send Classes to Put in Newsletter
If you have a subscription to the web site CLICK HERE to learn how to send classes for the web site and newsletter.

Iowa Holistic Resources FACEBOOK page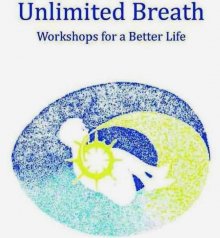 Oct 9-11, Nov 6-8, Dec 4-6, 2015
Jan 8-10, Feb 5-7, March 4-6, 2016
Your Six Truths to Empowered Living Workshop Series

Unlimited Breath is a profound breathing technique that has been perfected over several decades. It is a powerful merger of ancient and modern wisdom and practices, combined with modern day psychological understanding. It has helped thousands of people improve the quality of their lives through cleansing of the body, mind and spirit. Begin your journey this October to become a Certified Unlimited Breath Practitioner! In this workshop series, Your Six Truths to Empowered Living, you will be guided by master teachers in how to easily, efficiently and gently help people discover and release hidden limiting beliefs, self-defeating habits and trapped emotions that sabotage their potential. All workshops run Friday evenings 7-10PM, and Saturday and Sunday 9:30AM to 5:30PM.
Mastering Change - October 9-11, 2015
Conscious Creation - November 6-8, 2015
Natural Breathing - December 4-6, 2015
Choosing Awareness - January 8-10, 2016
Changing Habits - February 5-7, 2016
Optimum Living - March 4-6, 2016
Location:

7025 Hickman Rd., Urbandale, IA
For more information contact: Jon Royal - 515-244-8535 or Email: 4DHealing@gmail.com – Website: http://www.jonroyal-lifecoach4u.com/, or Jessica Ireland - 515-468-0171 or Email: Jess.M.Ireland@gmail.com.
September 2015 Classes Throughout Iowa

Click on Class Title for Details










DATE




CLASS




CITY




September 1, 2015



Praise Be! In Prayer for Our Common Home


Hiawatha

, IA




September

1, 3, 8 or 10,

2015



Mindfulness-Based Stress Reduction


Hiawatha

, IA




September 1 & 15, 2015



Seeing IS Believing: Visio Divina


Hiawatha

, IA




September 2, 2015

Wednesday Women at Prairiewoods

Hiawatha, IA

September 2, 2015



Angelic Dreams & Visions -Workshop

Waverly, IA

September 2, 9, 16, 23, 30, 2015



Yin/Restorative Blend Yoga

Ames, IA

September 2 & 16, 2015



Drumming for Healing


Hiawatha

, IA




September 3, 10, 14, 17, 21, 28, 2015

Hatha Way Yoga


Hiawatha

, IA




September 3, 23, 2015



Breathing Meditation


Cedar Rapids

, IA




September 5, 19, 26, 2015



Vinyasa Yoga


Ames

, IA




September 6, 2015



Dances of Universal Peace


Des Moines

, IA




September 6, 20, 27, 2015



Restorative Yoga


Ames

, IA




September 8, 2015



Herbal Tuesdays with Trilby: Magical Herbs, just the beginning!


Cedar Rapids

, IA




September 8, 2015



Free • Presentation and Group Clearing • Attend In-Person or by Conference Call


Fairfield

, IA




September 8, 2015

Conscious Breathing for Health, Harmony and Spiritual Growth


Hiawatha

, IA




September 8, 22 & 29, 2015



Lectionary-Based Faith Sharing

Hiawatha

, IA




September 9, 2015



Herbal Tuesdays with Trilby: Magical Herbs, just the beginning!


Cedar Rapids

, IA




September 9, 2015

Art of Feminine Presence


Hiawatha

, IA




September 9, 2015



Essential Oil Group


Hiawatha

, IA




September 9 & October 7 & 14, 2015



Reiki I Class


Des Moines

, IA




September 10, 2015



Metaphysical Crystal Group


Cedar Rapids

, IA




September 11, 2015



Energy Share


Cedar Rapids

, IA




September 11-13, 2015



Certification in Clinical Aromatherapy 303: Essential Oils for Emotional & Spiritual Clearing


Arlington

, IA




September 11-13, 2015



Buddha Relics - Maitreya Loving Kindness Tour


Fairfield, IA




September 12, 2015



Reiki Level 3A (Advanced Reiki Training)


Iowa City

, IA




September 13, 2015



Readings with Spirit Wolf


Cedar Rapids, IA




September 14, 2015



Sacral Chakra Guided Meditation


Cedar Rapids, IA




September 14, 2015



Introduction to Sacred Activism


Cedar Rapids

, IA




September 15, 2015



Herbal Tuesdays with Trilby: Herbal Community Group


Cedar Rapids

, IA




September 16, 2015



Intuition Development/Psychic Play


Cedar Rapids

, IA




September 16, 2015

Dream Group


Hiawatha

, IA




September 16, 2015

Sustainable Living: Making a Difference Letter-Writing Party


Hiawatha

, IA




Sept 16, 23, 30 & Oct 7, 14, 21, 28 & Nov 4, 2015



Seven Chakras Exploration


Ames

, IA




September 17, 2015



Rocks, Gems, Crystals, and Energy


Cedar Rapids

, IA




September 18, 2015



Book Signing with Stacie Sugioka and Shannon Ryan


Cedar Rapids

, IA




September 19, 26 and October 3, 10, 2015



Living Your Design Certified Class: Awakening, Motivating, Transforming, Practical


Iowa City

, IA




September 19, 27, 2015



Energy Share


Cedar Rapids

, IA




September 20, 2015



Faerie Dream Catcher Workshop


Cedar Rapids

, IA




September 21, 2015



Energy Share


Cedar Rapids

, IA




September 22, 2015



Herbal Tuesdays with Trilby: Herb Walk


Cedar Rapids

, IA




September 24 - 26, 2015



Kolaimni 1 Three Day Workshop by Marie-Helene Tourenne


Fairfield

, IA




September 25-27, 2015

Sweetgrass Flute & Nature Fest


Hiawatha

, IA




September 26, 2015



PEARL Project (free event)


Boone

, IA




September 26, 2015



Manifesting with Vision Boards


Ames

, IA




September 27, 2015

Nature Fest


Hiawatha

, IA




September 28, 2015



Loving Kindness Meditation


Cedar Rapids

, IA




September 28, 2015



Loving Kindness Meditation


Cedar Rapids

, IA




September 28, 2015



Chakra Basics


Cedar Rapids

, IA




September 29, 2015



Herbal Tuesdays with Trilby: Fall Herb Gathering and Preparing


Cedar Rapids

, IA