Subscribing to the IHR's Website

We invite practitioners to join our web site community with a listing of your holistic gifts and offerings for an investment of only $40 a year. With this investment y
ou will receive:
A listing on the web site for each modality or resource that you provide

A listing by the City that you practice in

Classes or events that you offer throughout the year can be posted

Your classes or events will be listed in this monthly newsletter
New Practitioners Added to IHR's Web Site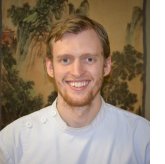 David
Mesenbrink MSOM, L.Ac.
Eagle
Peak Healing Arts Center
: Providing high quality painless and comfortable Japanese Acupuncture. Expertly trained to offer effective and safe treatments. Operating as a donation based clinic (general range $55-$75). By supporting this clinic you are engaging in an ancient and time tested form of healing. One where you, the patient, is the center of the process. Treating many ailments ranging from but not limited to: pain syndromes, including headaches, back/neck pain, knee pain, to sleep issues, digestive problems, gynecological disorders, tinnitus, irregular feelings of hot or cold, asthma, allergies/ sinuses, helps to mitigate the effects of daily stress, and much more. Most importantly the emphasis is on treating the entire body or 'constitution' in order to create lasting resilience. In this way the treatment is effective as a preventative approach to health care.
Cedar Falls
, IA
319-849-8622
Email
Website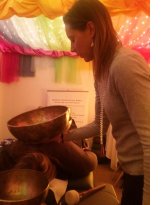 Maria Dummermuth
Healing through movement and sound. The body is an amazing instrument. It truly tells us when something is wrong or right. By honoring the signs within ones body and listening we can find healing. Whether it is through movement of the physical body, or through meditation and internal observation, we can work on healing ourselves. My current healing specialties include group and private yoga/pilates classes and Singing Bowl Sound Therapy. The premise of sound healing therapy is that our body and cells are made up mostly of water. When there is injury or distress within the body, these cells are often out of balance. Vibrational sound healing is not only a relaxing and calming modality - it hopes to bring the cells back into balance through sound. My private healing sessions include playing the bowls around or on the body, allowing the vibration to bring healing waves into the cells. I also enjoy playing the bowls for group meditation classes and sound healing. My certifications include: Shiva Rea Prana Flow Vinyasa Yoga inspired, Stott Pilates, Level III AtmaButi Vibrational Sound Healing, Doreen Virtue Certified Angel Card reader, Reiki II, and Matrix Energetics.
Cedar Rapids
, IA
319-270-4397
Email
Website
Iowa Holistic Resources is a website community for people looking for services

AND

for practitioners to list their services. Over 20,000 people have gone to the website looking for services.

The IHR web site provides a compilation of varied holistic approaches to wellness.
The web site is listed by: 86 cities at this time,

122 modalities, retreats and centers, and by monthly classes and events.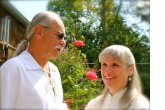 Cinda & Greg Morey
Certified Body Code and Certified Emotion Code Practitioner, ThetaHealing Practitioners, Healing Touch Practitioners, Reiki Master/Teachers,
Ho'oponopono,

Ordained Ministers, Detoxification Footbath Treatments, Young Living Essential Oils Distributors, Nikken Wellness Consultants.
"Your web site has been great and I've received several good clients from it. Thanks again!
"Cinda does such a great job p

osting

my classes to her website and newsletter. She's able to take all the information I provide, place it into the proper categories and format, plus even offers links to separate flyers. I am very impressed with her "techie" abilities. Wonderful! And THANK YOU!!!!" Email and Web
"I joined the IA

Holistic network

in January, 2009 and in February I was contacted by someone who lives in Marshalltown for information for one of my services. We met for a series of classes and I feel confident that she is in a much better place in her spiritual life as well as in accepting her hectic personal and

business life

. Without the networking and good work of the Iowa Holistic association, this wonderful opportunity for growth for both the client and my work in the world, I would not be in the place I am today. Thanks Cinda and Greg for our efforts on behalf of the entire healing community! Namaste!
2015 Yearly Classes Listings

CLICK HERE TO VIEW UPCOMING CLASSES & EVENTS THROUGHOUT THE YEAR!
How To Send Classes to Put in Newsletter
If you have a subscription to the web site CLICK HERE to learn how to send classes for the web site and newsletter.

Iowa Holistic Resources FACEBOOK page

December 2015 Classes Throughout Iowa

Click on Class Title for Details










DATE




CLASS




CITY













December 2015



Usui/Tibetan Reiki Classes


Independence

, IA




December 1 & 15, 2015



Seeing IS Believing: Visio Divina at Prairiewoods


Hiawatha

, IA




December 2 & 16, 2015



Drumming for Healing


Hiawatha

, IA




December 3, 2015



Kala Sacred Activism Introductory Session


Hiawatha

, IA




December 3, 7, 10, 14, 17 & 21, 2015



Hatha Way Yoga


Hiawatha

, IA




December 4-6, 2015



Advanced Reiki Practitioner/Master Attunement Class


Cedar Rapids

, IA




December 4, 5, 6, 2015



Holy Fire Karuna Reiki® Class


Windsor Heights

, IA




December 5, 2015



Past Life Regression Workshop with Spirit Wolf


Cedar Rapids

, IA




December 5, 2015



Alternative Gift Market


Hiawatha

, IA




December 5, 2015



Usui/Tibetan Reiki Classes


Independence

, IA




December 6, 2015



The Art of Feminine Presence


Hiawatha

, IA




December 6, 2015



Dances of Universal Peace


Des Moines

, IA




December 7, 2015



Not Your Average Crystal Class Part II


Independence

, IA




December 8, 10, 14 & 15, 2015



Mindfulness-Based Stress Reduction (MBSR)


Hiawatha

, IA




December 8 & 22, 2015



Lectionary-Based Faith Sharing at Prairiewoods


Hiawatha

, IA




December 11–13, 2015



Stillness in the New Year Retreat


Hiawatha

, IA




December 12, 2015



Reiki Share


Independence

, IA




December 13, 2015



My Energy System, What Makes Me ME?


Cedar Rapids

, IA




December 13, 2015



Tibetan Singing Bowl Therapy 30 Minute Private sessions


Marion

, IA




December 13, 2015



Art of Feminine Presence workshop


Hiawatha

, IA




December 14, 2015



Day of Self Renewal


Hiawatha

, IA




December 14, 2015



Working With Moon Phases


Independence

, IA




December 17, 2015



Lunar Prana Flow® Vinyasa Inspired Yoga Class with Sound Healing


Coralville

, IA




December 18, 2015



Lunar Prana Flow® Vinyasa Inspired Yoga Class with Sound Healing Meditation


Cedar Rapids

, IA




December 21, 2015



Your Chakra System Part II


Independence

, IA




December 28, 2015



Working With Your Totem Animals Part II


Independence

, IA




December 30, 2015



Monthly Drum Circle


Independence

, IA