Subscribing to the IHR's Website

We invite practitioners to join our web site community with a listing of your holistic gifts and offerings for an investment of only $40 a year. With this investment y
ou will receive:
A listing on the web site for each modality or resource that you provide

A listing by the City that you practice in

Classes or events that you offer throughout the year can be posted

Your classes or events will be listed in this monthly newsletter
New Practitioners Added to IHR's Web Site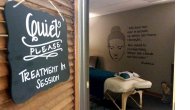 Susan Bakken
Healistics Mindfulness Shop: Balance of body, mind and spirit can bring forth the best you...and the best you can do powerful things! Focusing on relief from anxiety and stress and aiding in confidence and overall balance for my clients. Services: Reiki Energy Work; Aromatherapy; Crystal Energy Work; Foot and Hand Reflexology; Incense and Candles; Essential Oils (Floracopeia) and herbs; Home Décor and meditation supplies! Massage coming soon!
Johnston
, IA
515-681-8051
healisticsreiki@gmail.com
http://www.healistics.com
https://www.facebook.com/healisticsiowa/
Iowa Holistic Resources is a website community for people looking for services

AND

for practitioners to list their services. Over 20,000 people have gone to the website looking for services.

The IHR web site provides a compilation of varied holistic approaches to wellness.
The web site is listed by: 86 cities at this time,

122 modalities, retreats and centers, and by monthly classes and events.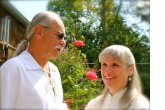 Cinda & Greg Morey
Certified Body Code and Certified Emotion Code Practitioner, Certified ThetaHealing Practitioners, Healing Touch Practitioners, Reiki Master/Teachers,
Ho'oponopono,

Ordained Ministers, Detoxification Footbath Treatments, Young Living Essential Oils Distributors, Nikken Wellness Consultants.
"Your web site has been great and I've received several good clients from it. Thanks again!
"Cinda does such a great job p

osting

my classes to her website and newsletter. She's able to take all the information I provide, place it into the proper categories and format, plus even offers links to separate flyers. I am very impressed with her "techie" abilities. Wonderful! And THANK YOU!!!!" Email and Web
"I joined the IA

Holistic network

in January, 2009 and in February I was contacted by someone who lives in Marshalltown for information for one of my services. We met for a series of classes and I feel confident that she is in a much better place in her spiritual life as well as in accepting her hectic personal and

business life

. Without the networking and good work of the Iowa Holistic association, this wonderful opportunity for growth for both the client and my work in the world, I would not be in the place I am today. Thanks Cinda and Greg for our efforts on behalf of the entire healing community! Namaste!
2016 Yearly Classes Listings

CLICK HERE TO VIEW UPCOMING CLASSES & EVENTS THROUGHOUT THE YEAR!
How To Send Classes to Put in Newsletter
If you have a subscription to the web site CLICK HERE to learn how to send classes for the web site and newsletter.

Iowa Holistic Resources FACEBOOK page

January 2016 Classes Throughout Iowa

Click on Class Title for Details










DATE




CLASS




CITY













January 2, 2016



Free Tarot Readings


Windsor Heights

, IA




January 3, 2016



New Year/New Beginning


Des Moines

, IA




January 4, 2016



Intuitive Tarot Group


Cedar Rapids

, IA




January 5, 7, 12 & 14, 2016



Herbal Self-Care Series


Cedar Rapids

, IA




January 8, 2016



Energy Share


Cedar Rapids

, IA




January 9, 2016



Healing/Metaphysical Fair


Cedar Rapids

, IA




January 9, 2016



Aura & Chakra Photos with Robin


Windsor Heights

, IA




January 9, 2016



Weather the Winter: Herbal Support for the Cold and Flu Season


Iowa City

, IA




January 11, 2016



Munay Ki—Daykeeper's Rite


Cedar Rapids

, IA




January 11-March 14, 2016



Learning to Read the Tarot


West Des Moines

, IA




January 13-March 9, 2016



Spiritual Journey: Foundational Studies


West Des Moines

, IA




January 16, 2016



Connecting 101, Psychic Mediumship Class with Robert Baca


Des Moines

, IA




January 16-17, 2016



Level 1 Touch Drawing Workshop – Art from the Heart


Independence, IA




January 16-17, 2016



Usui/Holy Fire Reiki I & II


Windsor Heights

, IA




January 17, 2016



Messages & More - GUIDED BY SPIRIT with Robert Baca, Voices From Heaven


Des Moines

, IA




January 17, 2016



Astrology School with Cathy Lindsey & Lenore Hamill


Windsor Heights, IA




January 18, 2016



Reflexology Meet and Treat


Cedar Rapids

, IA




January 20, 2016



Intuition Development


Cedar Rapids

, IA




January 21, 2016



Metaphysical Crystal Group


Cedar Rapids

, IA




January 21, 2016



Intelligence 4 Organic Living


Cedar Falls

, IA




January 25, 2016



Energy Share


Cedar Rapids

, IA




January 30, 2016



Astrology Readings with Lenore Hamill


Windsor Heights

, IA




January 30, 2016



Coexist Event


Cedar Rapids

, IA