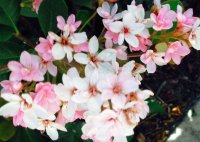 Spring is a time of new life and as it blooms in the Inland Northwest, we are reminded that every day is precious.
As we head into longer, warmer days, there are many opportunities to be involved. We have something for everyone - a formal dinner, a hockey game between the police and firefighters, a fun oldies dance, and a motorcycle ride. See our upcoming events list below for details.
Funds raised are crucial to continue to provide services: Family Comfort Kits given to each family at diagnosis, gas cards, support groups, Family Day Camp, bereaved parents group, and so much more.
As of March 31, 2016, we have already delivered 16 kits.
Thank you for your continued support and truly making a difference in the lives of so many children and families in the Inland Northwest.
Click here to read our last family newsletter.