Subscribing to the IHR's Website

We invite practitioners to join our web site community with a listing of your holistic gifts and offerings for an investment of only $60 a year. With this investment y
ou will receive:
A listing on the web site for each modality or resource that you provide

A listing by the City that you practice in

Classes or events that you offer throughout the year can be posted

Your classes or events will be listed in this monthly newsletter
New Practitioners Added to IHR's Web Site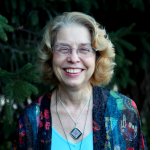 Gina Crosheck
PrismsScape
: Holy Fire II K.R.M., A.P.L.R.; Offers sessions and classes in Usui/Holy Fire II Reiki all levels and Holy Fire II Karuna Reiki all levels. Reiki sessions may include Intuitive Insights; Reiki classes are offered during the year. Regression Works Certified - Advanced; Past Life Regression sessions explore two or more Past Lives; and Spiritual Counseling.
Ph: 319-621-6251
Iowa City
, IA
Email
Website

PrismsScape
The Gem shop offers a wide variety of healing crystals in all forms - specimens, tumbled, carved & jewelry, gifts and healing resources as well as works from local artists. The Healing Center provides clients the talents and abilities of 14 different healing practitioners. The modalities include, but are not limited to: Acupuncture; Angel/Tarot Card Readings; Essential Oils; Guided Meditation; Healing Touch: Intuitive Art; Life Coaching; Massage Therapy; Past Life Regression; Reiki; ThetaHealing. Shop Hours: Mon-Fri 11am-6pm and Sat 11am-4pm. Healing Center hours are by appointment.
Ph: 319-351-2907
Iowa City, IA
Email
Website
Facebook
Iowa Holistic Resources is a website community for people looking for services

AND

for practitioners to list their services. Over 20,000 people have gone to the website looking for services.

The IHR web site provides a compilation of varied holistic approaches to wellness.
The web site is listed by: 86 cities at this time,

122 modalities, retreats and centers, and by monthly classes and events.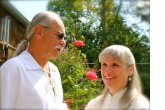 Cinda & Greg Morey
Certified Body Code and Certified Emotion Code Practitioner, Certified ThetaHealing Practitioners, Healing Touch Practitioners, Reiki Master/Teachers,
Ho'oponopono,

Ordained Ministers, Detoxification Footbath Treatments, Young Living Essential Oils Distributors, Nikken Wellness Consultants.
"Your web site has been great and I've received several good clients from it. Thanks again!
"Cinda does such a great job p

osting

my classes to her website and newsletter. She's able to take all the information I provide, place it into the proper categories and format, plus even offers links to separate flyers. I am very impressed with her "techie" abilities. Wonderful! And THANK YOU!!!!" Email and Web
"I joined the IA

Holistic network

in January, 2009 and in February I was contacted by someone who lives in Marshalltown for information for one of my services. We met for a series of classes and I feel confident that she is in a much better place in her spiritual life as well as in accepting her hectic personal and

business life

. Without the networking and good work of the Iowa Holistic association, this wonderful opportunity for growth for both the client and my work in the world, I would not be in the place I am today. Thanks Cinda and Greg for our efforts on behalf of the entire healing community! Namaste!
2016 Yearly Classes Listings

CLICK HERE TO VIEW UPCOMING CLASSES & EVENTS THROUGHOUT THE YEAR!
How To Send Classes to Put in Newsletter
If you have a subscription to the web site CLICK HERE to learn how to send classes for the web site and newsletter.

Iowa Holistic Resources FACEBOOK page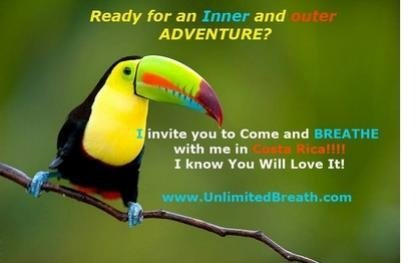 Unlimited Breath Healing Journey
Would you like to take advantage of the nurturing Tropical Paradise of Costa Rica to Accelerate Your Healing Journey?

Play on the pristine Beaches!

Experience Spiritual Awakening at a Profound new Depth of Understanding!

Travel deep into the Rain Forest of Costa Rica!

Get rejuvenated in the warm delicious Pacific Ocean!

Learn the profound Unlimited Breath Healing technique!

Enjoy 13 Days of Leisure, Adventure, Learning and Healing!
Allow your BREATH and MOTHER EARTH to show you your True Nature so you can easily let go of limitations and conditioning to have an easy and fulfilling life.
Join Arne Rantzen, Founder of Unlimited Breath, and Jon Royal, Owner of The Center for Health & Harmony and Master Teacher of Unlimited Breath for a truly life changing experience.
Go to www.UnlimitedBreath.com for more information or call Jon at (515) 244-8535 or Arne at (772) 249-1080.
(Early enrollment deadline extended to June 10, for Iowa Holistic Resources subscribers)
June 2016 Classes Throughout Iowa

Click on Class Title for Details










DATE




CLASS




CITY













June 1, 8, 15, 22, 29, 2016



Free Meditation Practice


Des Moines

, IA




June 1 & 15, 2016



Drumming for Healing


Hiawatha

, IA




June 3, 2016



Money and Poverty Consciousness Releasing Your Limiting Beliefs


Iowa City

, IA




June 4, 2016



Prairiewoods Garden Party

Hiawatha

, IA




June 5, 2016



Dances of Universal Peace for Kids


Des Moines

, IA




June 5, 2016



Reiki & Reflexology Restorative Yoga Class with Sound Healing Meditation


Cedar Rapids

, IA




June 5-7, 2016



Basic DNA Thetahealing Class


Cedar Falls

, IA




June 5-11, 2016



Prairiewoods 20th Anniversary June Silent Directed Retreat


Hiawatha

, IA




June 6, 2016



WISE Circle-Client Attraction


West Des Moines

, IA




June 6, 2016



Reiki Healing Energy Night


Cedar Falls

, IA




June 7, 2016



Bring Your Pet Night and Essential Oils!


Urbandale

, IA




June 7 & 21, 2016



Seeing IS Believing: Visio Divina


Hiawatha

, IA




June 8, 15 & 22, 2016



Reiki Level II


Des Moines

, IA




June 8 & 22, 2016



Cedar Valley Flute Society


Hiawatha

, IA




June 9, 16, 23, 30, and July 7, 14, 2016



Enhancing Your Reiki


Cedar Falls

, IA




June 10-12, 2016



Basic DNA Thetahealing Class


Council Bluffs

, IA




June 11 or September 17, 2016



Beginning Shamanic Journeying: Partnering with Compassionate Helping Spirits


Des Moines

, IA




June 11-12, 2016



Usui/Holy Fire Reiki I & II


Windsor Heights

, IA




June 11-12, 2016



Level 1 Touch Drawing Workshop – Art from the Heart


Independence

, IA




June 11-12, 2016



Reiki I and II Class


Cedar Falls

, IA




June 13, 2016



Day of Self Renewal at Prairiewoods


Hiawatha

, IA




June 13, 2016



Introduction to Essential Oils


Hiawatha

, IA




June 14, 2016



Tiny House Talk - Living Small & Simple for a More Purposeful Life


Hiawatha

, IA




June 14, 2016



Bring Your Pet Night and Essential Oils!


Urbandale

, IA




June 14 & 28, 2016



Lectionary-Based Faith Sharing at Prairiewoods


Hiawatha

, IA




June 17-18, 2016



Daring in Eastern Iowa Women's Retreat


Hiawatha

, IA




June 18, 2016



60 Minute Sound Healing Meditation


Cedar Rapids

, IA




June 19-24, 2016



The Mandala of Being Yoga Retreat


Hiawatha

, IA




June 19 or 26, 2016



The Total You Through a Reiki Practice (Level I)


Cedar Rapids

, IA




June 20, 2016



Essential Oils of the Bible


Hiawatha

, IA




June 20, 2016



WISE Circle-Networking and Masterminding


Des Moines

, IA




June 21, 2016



Bring Your Pet Night and Essential Oils!


Urbandale

, IA




June 21, 2016



Kaya Runi Stones Energy Practice


Clermont

, IA




June 24-26, 2016



Advanced DNA Thetahealing Class


Marshalltown

, IA




June 25, 2016



Medicinal Plants Workshop


Hiawatha




June 27, 2016



Pain, Inflammation & Supporting Exercise with Essential Oils


Hiawatha




June 28, 2016



Bring Your Pet Night and Essential Oils!


Urbandale, IA