Important Dates

and

Deadlines

--------------------------------
--
2016

Outstanding Young Music Educator

Nomination Form

Deadline

---------------------------------
2016

Recorded Auditions for the All-State

Jazz Ensemble and Orchestra Strings

---------------------------------
---------------------------------
Required

for Directors with All-State Students
----------------------------------
----------------------------------
Professional Development Conference
----------------------------------

2017

Regional/State

Large Ensemble

Assessment Entry

Deadline

----------------------------------
2017

For Regional/State

Large Ensemble Assessments

(click link below)

----------------------------------

2017

Outstanding Administrator Nomination Form

Deadline

----------------------------------
2017

Hall of Fame

Nomination Process

Deadline

--------------------------------

--
Thanks to our loyal Louisiana Musician advertisers!

Swicegood Music

of Louisiana

Lafayette Music Company

National Guild Of Piano

Debose Piano Competition

Louisiana State University

McNeese State University

DeRidder High School

Marching Festival

Sulphur High School

Marching Festival

Yamaha Corporation

Quavermusic

Thanks to our confirmed Conference vendors!

More to come...

Tempest Musical Instruments
Elvis Presley's Graceland
Louisiana Bandmasters Association
Louisiana Association for Jazz Education
Charms/ Dorian Business Systems
Louisiana-Mississippi Colorguard & Percussion Circuit
Executive Officers
Fran Hebert, President
Carol Lupton, President Elect
Sharon McNamara-Horne,
Past-President
Bruce

W. Lambert,
Executive Director
District Directors
Greg Oden, District I
Johnny Walker, District II
Brett Babineaux, District III
Richard Bresowar, District IV
Sharon Stephenson, District V
Guy Wood, District VI
Jim Trant, District VII
Mark Minton, District VIII
Neal Naquin, District IX
Division Chairmen
Joseph Nassar, Band
Katrice LaCour, Orchestra
Michael Townsend, Vocal
Lee Hicks, Jazz
Michele White, Elementary
Greg Handel,
University-Research
Edward McClellan,
Collegiate NAfME
Carolyn Herrington,
Public Relations
Ex-Officio Board Members
Pat Deaville, State Editor
Tom Wafer, Hall of Fame
Keith Rogers, LBA
Dr. Caroline Carson, LAACDA
Casey Doucet, LAKE
Gina Anthon,
AOSA Red Stick Chapter
B.J. McGibney, LAJE
Michelle Wilkinson-Nelson,
LA ASTA
Conference Chairmen
Bruce W. Lambert,
Executive Director
Carol Lupton, All-State
James W. Hearne, Conference
Carolyn Herrington, Exhibits
Sharon McNamara-Horne, Registration
Tom Wafer, Hall of Fame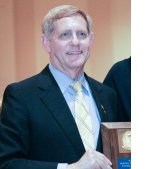 Welcome to the new school year!
Pat Deaville, Editor
The LMEA Connection
The LMEA Connection is the Official Electronic Newsletter of the Louisiana Music Educators Association.
Be sure to visit

lmeamusic.org

for additional information and announcements.
In this newsletter you will find many links providing quick access to LMEA news, forms and useful information.
The newsletter is provided as a supplement to the LOUISIANA MUSICIAN, the official journal of the Louisiana Music Educators Association.
This Opening School Issue is designed to provide you with a "one stop" connection to the most pertinent forms and listings of events for the 2016-2017 school year.
Each additional issue will provide you with links/updates. But each issue will also focus on specific themes.
Our Fall Issue will focus on the LMEA Professional Development Conference and All-State Activities.
Our Winter Issue will focus on professional development articles along with providing information as pertains to LMEA Elections and Spring Assessments.
The Spring Issue will wrap up the school year with both results from Regional/State Assessments, LMEA Elections and information relevant to preparations for the 2017-2018 school year.
It is not our intent to clutter your inbox with unnecessary emails. But as an organization we are striving to improve communications between the organization and its members.
It is our sincere hope that you will electronically save these newsletters for reference throughout the school year.
Thanks for all you do for all of our children and the advancement of music education in Louisiana!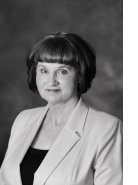 Greetings from your LMEA President
Fran Hebert, President
Louisiana Music Educators Association
PROGRESS. We are currently exploring and making changes, both small and big. I cannot thank Sharon McNamara-Horne and Sara Bidner enough for the many hours they have spent working for LMEA during the past four years as they laid the ground work for LMEA to take some new paths – to make progress through changes. I thank them also for their work in revising and completing our Articles of Inc. and By Laws. I am honored to take over where they left off as I do my best to serve you well the next two years.
NEWSLETTER. The LMEA Connection is the title of our new electronic newsletter. We are striving to provide better communication and up-to-date information throughout the school year. This newsletter will supplement The Louisiana Musician and provide quick links to important information and articles on our website.
WEBSITE. Many thanks to our now, Immediate Past President, Sharon McNamara-Horne for her time and expertise in the development of our new website. To date we do not have a webmaster. Sharon, Sara, and I revised and transferred information from the old to the new website last summer. The majority of our content has been available online throughout this past school year. Sharon, with the assistance of our LA Musician Editor, Pat Deaville will continue to develop the site. We plan to proceed with webmaster selection this fall. Please contact me for ideas or suggestions about any area of interest or concern that you would like to see addressed on the website.
ONLINE TOOLS. We conducted our election for district directors and our employee evaluations online this year and had a great response. We are exploring methods of online payment for conference registration and have uploaded forms for online access.
CONFERENCE We will include clinics that focus on the use of technology in music education into our annual conference. However, the obvious conflict is our minimal base of technology available to offer our clinicians for use in their clinics. We plan to increase our available resources in the near future.
ASSISTANCE. If I can be of assistance or if you're interested in getting more involved, please email me at fwhebert@gmail.com I hope you all have a terrifically successful year!
Quick Links to LMEA and NAfME
Quick Links to LMEA District Websites
Quick Links to All-State Forms and Information
Quick Links to LMEA Conference Forms and Information
Quick Links to Entry Forms and Information
Quick Links to Award Nomination Forms and Information
Quick Links to Calendar of Events

Jazz Division News Clip
Lee Hicks
Jazz Division Chairman
Recording Submission Deadline for All-State Jazz Ensemble:
Wednesday, September 21, 2016
District Directors: Please ask your LAJE rep. or person(s) handling the jazz audition recording in your district to host their audition recordings early enough to have everything uploaded by 7:00pm - Wednesday, September 21, 2016
2016 All-State Jazz Ensemble Conductor/Clinician
Dr. Robert Lark, Professor of Jazz Studies at DePaul University.

Orchestra Division News Clip
Katrice LaCour
Orchestra Division Chairman
All State Orchestra Audition Recording Submission Deadline postmarked by Wednesday September 21st 2016.
2016 All-State Orchestra Conductor/Clinician
Dr. Sandra Dackow Music Director of the Hershey Symphony Orchestra in Pennsylvania, and of the William Paterson University Symphony Orchestra in New Jersey.

Vocal Division News Clip
Robert Michael Townsend
Vocal Division Chairman
2016 All-State Choirs Conductors/Clinician
Dr. Lynne Gackle, Baylor University for the Women's Chorale. Dr. Jeffrey Ames, Belmont University for the Mixed Choir.
2016 All-State 2nd Round Auditions
October 8, 2016 at Pineville High School
Changes in Prescribed Music for Vocal Large Ensembles
The LMEA Vocal Division is adding to the UIL source list of required pieces for District and Regional/State Assessments by including Texas List available through J. W. Pepper. We will consider additional material submitted by directors across the state. Please send the piece(s) you want considered to

(rtownsend@stcharles.k12.la.us or michaeltownsend@charter.net) (1322 Choctaw Rd. Thibodaux, La 70301) by October 1, 2016.

The final decision on the specific titles will be made by a committee comprised of LMEA Board Members. All grade levels will be adequately represented on the committee. The titles will be available at the fall conference and published on the website by December 1, 2016.

Band Division News Clip
Joseph Nassar
Band Division Chairman
2016 All-State Bands Conductors/Clinicians
Mohamad Schuman, University of Southern Mississippi for the Concert Band. Anthony Maiello, George Mason University for the Symphonic Band.
2016 All-State 2nd Round Auditions
October 8, 2016 at Pineville High School

Elementary Division News Clip
Michele White
Elementary Division Chairman
2016 LMEA Conference Clinicians
Featured Clinician will be Jo Kirk from We Joy Sing, Inc. Additional clinicians include Dr. Sarah Bartolome, Northwestern University; Ann Marie Stanley, LSU; Michael Ruybalid, SLU; and more!